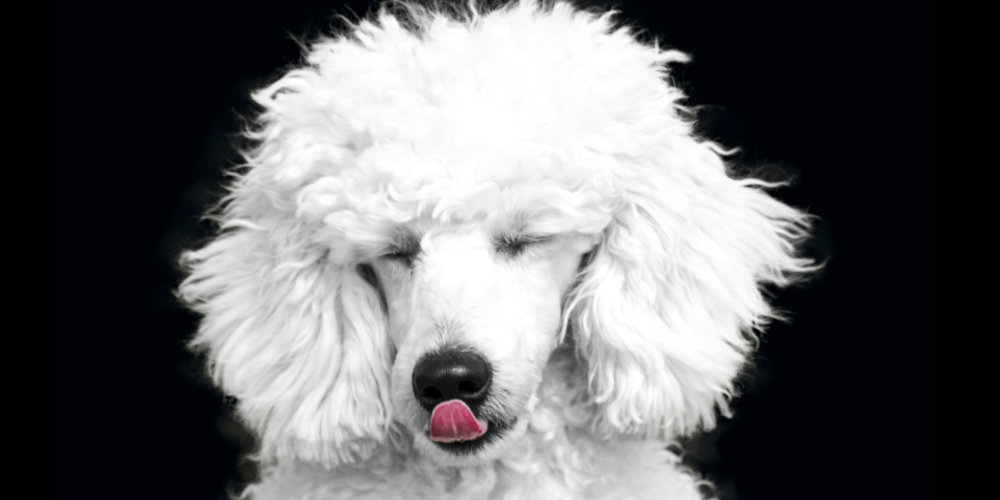 Q: My Poodle puppy has a lot of mats but I would like to keep her hair long. Should I shave it off first and wait for it to grow again? How I can keep it from matting again in future?
A: Whether or not you should shave your Poodle depends on how bad the mats are. If her entire body is covered in matted fur, I would advise you to shave it off as it will be less painful for her and less tedious for you.
However, if you have the patience to de-mat your Poodle, here's how you can proceed.
First, find out why and how your dog's coat has become so matted. A good, healthy coat should not mat even if it is not brushed for a week.
3 Simple Steps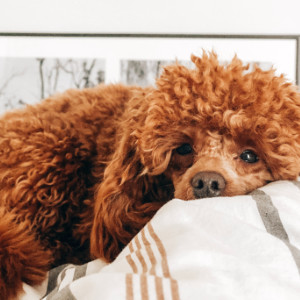 As Poodles are single-coated, matting caused by not removing the dead undercoat is unlikely. I'm assuming that the coat may be a bit dry or it could be due to friction caused during scratching or licking or wearing of clothes.
If your Poodle is scratching excessively, please check for skin problems. During this period, try not to dress your pet in clothes to prevent further matting.
To de-mat your Poodle, you will need de-matting solution, a slicker brush and a comb.
Step 1: Coat your dog's fur generously with the solution and leave it on for (at least) six to 24 hours. The solution helps to close gaps in the cuticles (keratin).
Step 2: After that, you can start the de-matting process using your fingers first as this minimises the damage to the fur. Use your fingers to separate the larger mats as much as you can, then slowly, using your slicker brush, brush out the mat layer by layer.
Step 3: When it is more or less straightened out, use your comb to ensure that no mats are left.
Regular Maintenance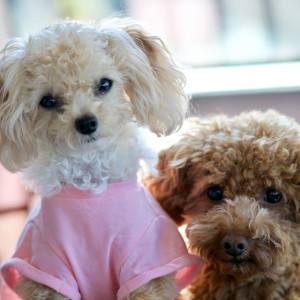 To prevent future matting, brush your dog's fur at least once a week. If you manage to make the coat healthy again, you will find that it requires less brushing as healthy coats do not matt so easily.
Also remember to apply conditioner after bathing your dog. Scratching or friction can cause the keratin on the fur to 'open'; this damaged hair is what causes tangles and mats.
By: Park Sang Hun, Korean Kennel Federation
Master Groomer at Art of Pets Grooming School,FCI, AKU recognised
---
PRODUCT PICKS
AMAZONIA: ODOR CONTROL SHAMPOO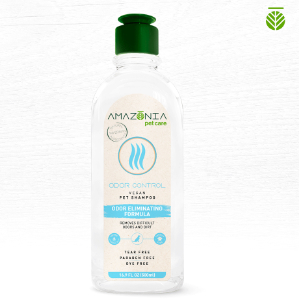 Amazonia Pet Care Odor Control Shampoo packs a wealth of Amazonian essence in a bottle.
To eliminate and capture unpleasant odours, it comes specially formulated with natural neutralising agents. The shampoo acts a natural humectant with glycerine that retains moisture, removes dirt, and leaves behind a soft and healthy coat.
This soap-free and tear-free shampoo has an all-natural vegan formula and contains no dyes, parabens or fragrance. The shampoo is also safe for sensitive skin.
To Buy: Pet Lovers Centre
---
PROTEGER: OATMEAL SHAMPOO 500ml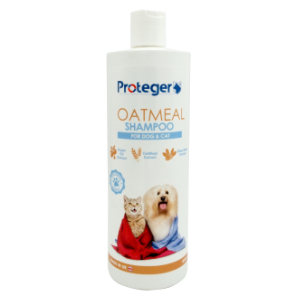 Formulated with Argan Oil Extract, Oatmeal extract and Shea Butter extract. Proteger Oatmeal Shampoo helps soothes and nourishes your pet's skin and coat.
Made free from sulfate, pareben and silicon, the Proteger Oatmeal Shampoo is PH balanced, and suitable for both dogs and cats (puppies over 6 weeks and kittens over 8 weeks old).
To Buy: Pet Lovers Centre
---
BIOGANCE: ERGOLANCE SLICKER BRUSH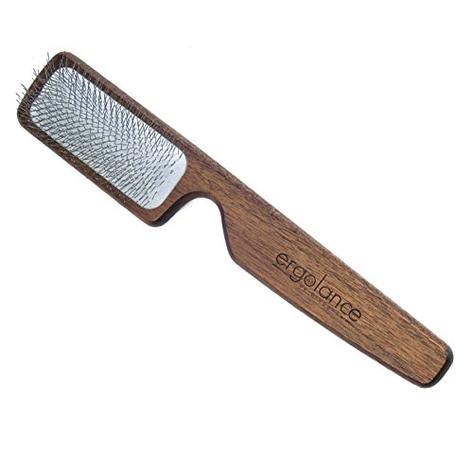 Ergolance is the new brush line designed and developed by Biogance using natural wood for the well-being of both dogs and cats. Its ergonomic shape and functional design make brushing comfortable for right-hand users as well as left-hand users.
The French company's products are directly inspired by nature and are formulated from organic active ingredients and ingredients of natural origin. They are guaranteed free of parabens, phenoxyethanol, animal oils and are not tested on animals.
To Buy: Pet Lovers Centre
---
FOOLEE: EASEE DESHEDDING TOOL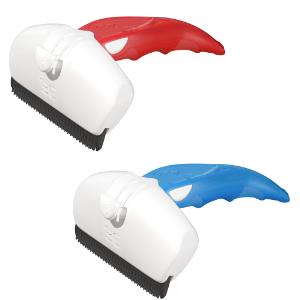 Brushing your pet has never been easier! The Easee Deshedding tool removes excess hair easily and painlessly. Suitable for short and long hair, the tool offers a single piece handle for extra strength. Made of a composite body, it is soft to the touch and is set in an ideal brushing angle.
The Foolee Easee handle fits with multiple Foolee Easee tools and comes with two combs: black for intense grooming and white for soft grooming.
To Buy: Pet Lovers Centre