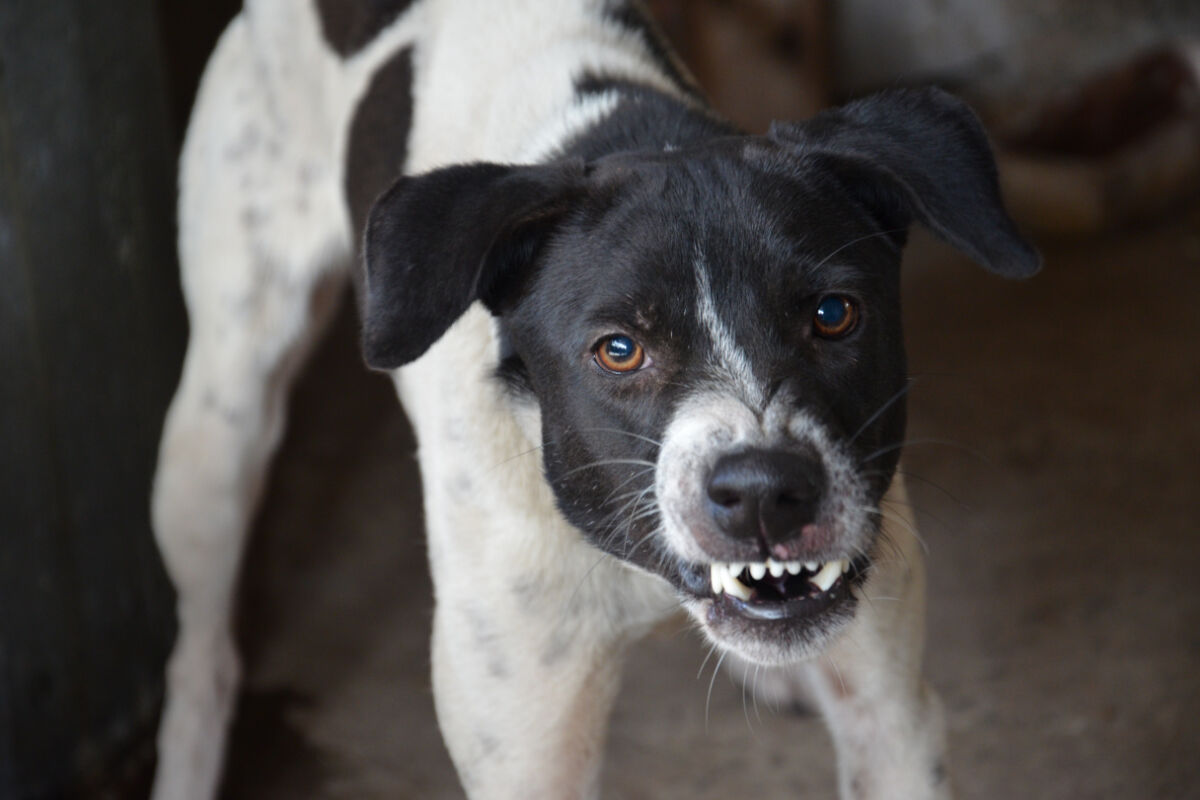 "My dog is food aggressive" is a common label from dog owners. When probed further, owners usually relate very similar experiences when it comes to feeding their dogs.
From the definition of aggression, the dog's resource guarding is an outward expression of its need to eliminate competition and maintain access to valued resources.
What is valued by the dog can be contextual in nature. For example, a dog may choose to guard a piece of fallen cotton pad from its female owner's dressing table.
The contextual cue that made a difference could be the female owner's presence or, the dressing table in the couple's bedroom.
Assessing Aggression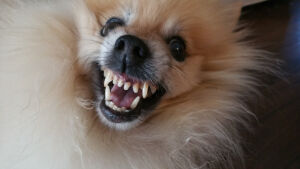 When assessing your dog's aggressive behaviour, behaviour consultants rely on functional assessment to determine a set of interventions needed.
Functional assessment asks what the dog achieves in behaving in such a manner. A behaviour consultant may also conduct a motivational assessment to determine which aspects of its needs – tangible, escape, sensory and attention – were being fulfilled by behaving in that manner.
In resource guarding, the dog believes that specific individuals are competitors of valued resources when placed in a certain context of occurrences ie: setting events.
Therefore, we should ask why those individuals became perceived as competitors in that context. Also, in which context those individuals ceased to be competitors.
Focus on the contexts and those behaviours that would have contributed to the dog's learning history. We should not focus on altering the value of the guarded resource immediately as the dog would simply find an alternative resource to guard.
Common Mistakes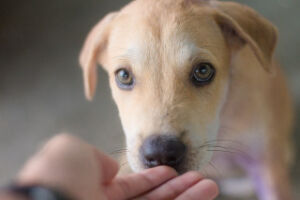 "Matthew, I don't believe you. I am feeding my dog like all normal owners do, and that leads to resource guarding?" This quote came from a flabbergasted client who needed help with her Maltipoo, who resource guards its bowl.
Before she saw it as a real problem, the dog had bitten both domestic helpers and another dog in the house. The string of trainers she engaged could not resolve the problematic behaviour, and the dog started to generalise its behaviour to other items in the household.

Why did a seemingly normal feeding method be defective and contribute to the dog's aggression? The answer lies in the environment, and this includes humans.
Some owners leave the feed bowl out for a prolonged duration to allow the dog to finish its food. Some multi-dog households feed their dogs simultaneously, side by side, without supervision.
Over time, the food bowl may become a conditioned stimulus that predicts the appearance of a valued resource ie: food. In addition, allowing the dog its own time to finish the food induces the protective instinct over its food. (This is very akin to scavenging in the natural habitat and then finding a carcass to feast on.)
The pack of dogs would guard the carcass, as we witnessed in many documentaries. It is entirely possible where dogs of the same pack may attack one another while feasting on the same carcass too; two dogs wanted the ribeye instead of the sirloin for instance.
Managing The Problem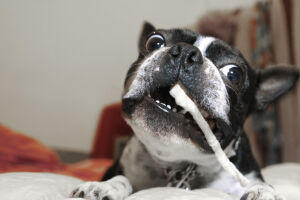 If you recently welcomed a puppy to your home or have recently adopted a dog, there are simple management techniques to adhere to, regardless of your dog's age.
When you feed, call your dog to the feeding spot, put down the empty bowl, then add food into the bowl. Let your dog associate this series of actions with you as part of the equation when getting its food.
Watch your dog eat from a safe distance. If your dog is cautious, lowers its head and looks up at you suspiciously, move backwards to give it space.
Let your dog eat peacefully, free from disturbance from anyone in the house, including toddlers or young children. The moment the dog walks away from its bowl, remove the bowl – regardless of its contents.
For those unable to eat in the presence of humans, move the feeding spot to a secluded corner. Feed the dog in a pen or crate so that it could eat without feeling threatened by the mere presence of humans or other dogs.

Owners should drop food bunch by bunch into empty bowls too. This induces the dog to perform a look-up behaviour. When presented with an empty bowl, the dog's natural reaction is to look up at you. That is when you should drop a bunch of kibbles or cooked food into the bowl.
Let the dog eat in peace and when the dog looks up again, drop food again. We can layer a discriminative stimulus later to control this behaviour voluntarily. A look-up behaviour is very useful in resource guarding cases.
It's A Question Of Perception
Behaviour or emotion modification methods deal primarily with altering the dog's perception of humans or other dogs as competitors of a valued resource.
Changing the dog's perception of the value of the resource comes secondary. The counter-conditioning, therefore, focuses on changing the status of the individual as a precursor of a valued resource.

Start off by identifying the dog's relationship with individuals of the household. Usually, the rational, aloof and clinical individual tends to have the best relationship with the dog.
This individual is usually busy with work, adores the dog but only interacts with the dog in deliberate short durations of no longer than 30 minutes.
The individual who fussed over the dog, talked to it rhetorically, walked over every now and then to rub its belly – this is the individual whom the dog tends to resource guard against.

At its roots, it's best to adopt changes to the antecedent arrangements in their household. This includes foundational behaviour changes in humans, such as how one feeds and interacts with the dog.
Changes to the consequences can only come in much later when we are confident that the dog involved has reliable alternative and incompatible behaviours.
By: Matthew Ng, Executive Director, K9 Connection
---
About The Author…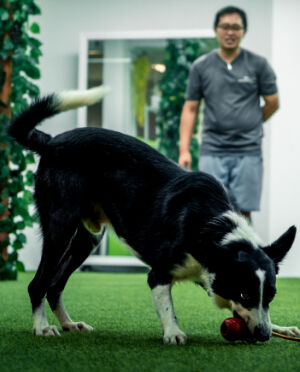 Matthew Ng, 37, is the Executive Director, K9 Connection, Singapore's latest training, boarding and day school for dogs.
He is an International Association of Animal Behaviour Consultants Accredited Dog Trainer (IAABC) and an Animal and Veterinary Services (AVS) Accredited Dog Trainer.
A sports dog trainer with 12 years of experience, he is also credited for spearheading Singapore's first Auxiliary Police K-9 unit in 2018.
---