Somehow, cats are a regular fixture in bookstores, and some account it to the feline's innate nature–their inactivity makes them one of the most appropriate animals to accompany people while they read. It is also a nice coincidence that famous writers are known for keeping cats, one of them being Ernest Hemingway whose adoration of polydactyl cats earned the kitties the title "Hemingways".
Whatever the reason, having a resident cat definitely adds to the chill vibe of bookstores and puts customers into a relaxed and calm mood. We're definitely not complaining!
Spoonbill & Sugartown, New York US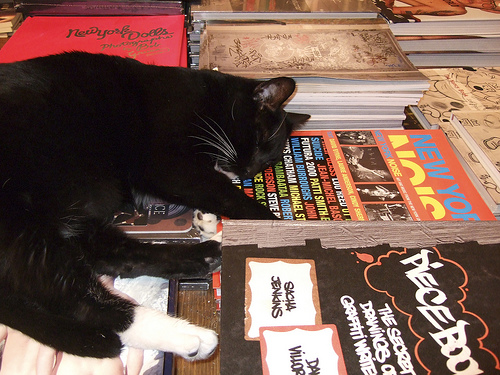 This black beauty from Brooklyn in New York embodies what cats are known for–lounging. He is always relaxed and able to sleep on a pile of books for hours on end without being roused by customers. If your favourite book chosen as his bed-of-the-day, perhaps you should stop by for it another time.
Recycle Bookstore West, California US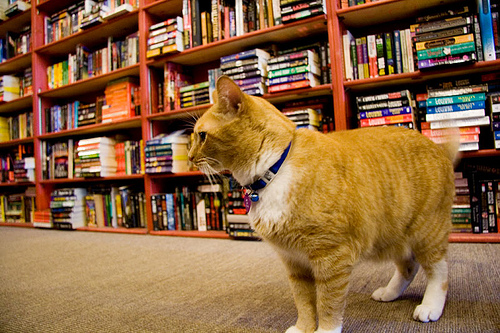 Isbn in the resident cat of this bookstore located in Campbell, California and has one of the most fitting names around–think International Standard Book Number? Somehow, the acronym does makes a pretty neat name for a cat. This particular kitty doesn't laze around on literary works as most of his fellow bookstore pals do – he is very friendly and enjoys wagging his tail and being petted by the customers who drop by the store.
Sam Kee Book Company, Hong Kong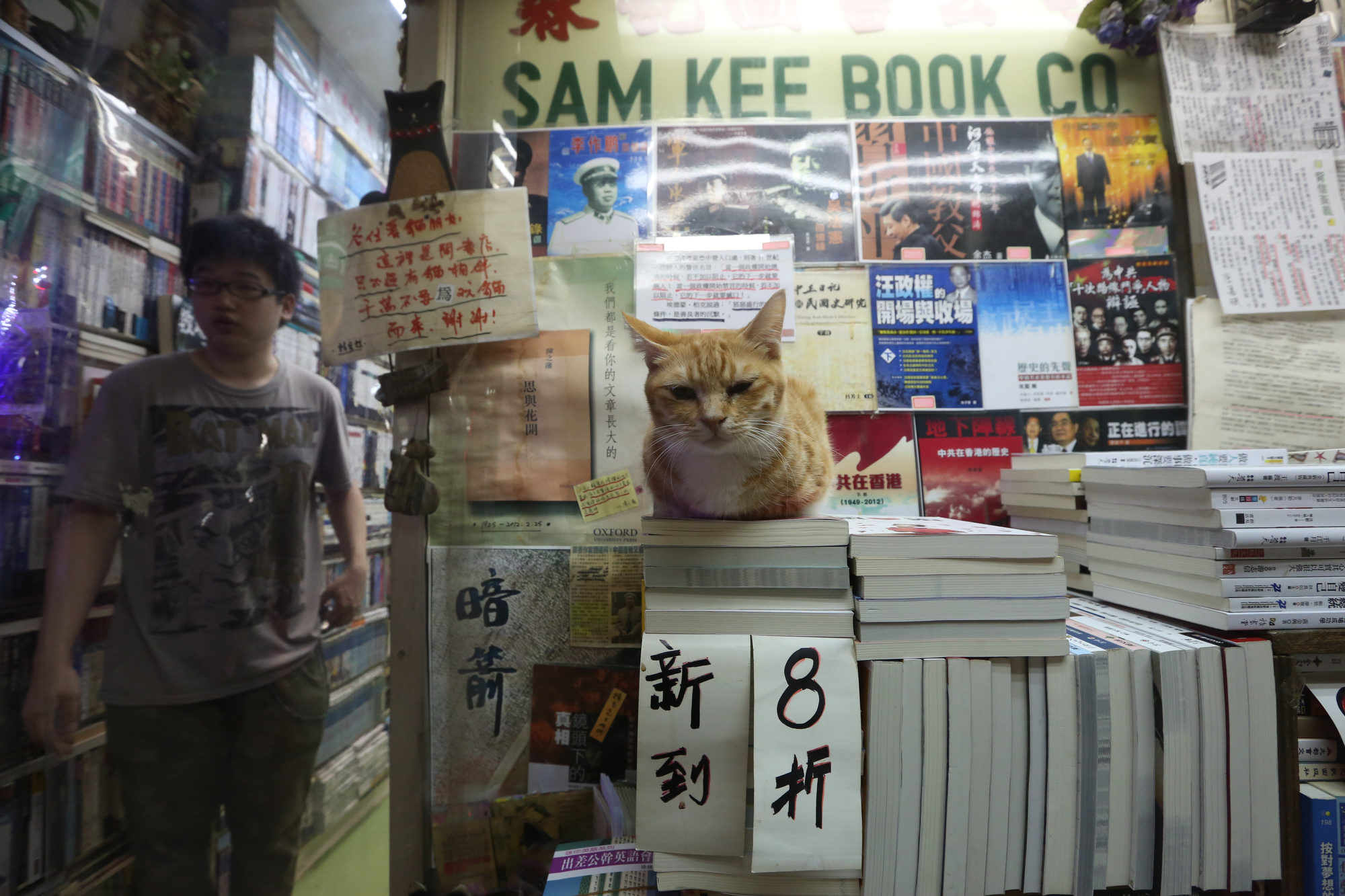 This Chinese bookstore that sells a wide range of local novels and second-hand books is popular among cat lovers because of the numerous felines it houses. The owners take in stray cats and provides beds, toys and food for them while customers shower them with affection and love. Last year, one of its resident cats (as pictured above), Fok Jai who has a condition called amblyopia or lazy eye, was unfortunately stolen by a cat thief.
Magazines, Bangalore India
There are 19 furry felines housed in this bookstore in India, most of them of the Persian variety. Everyday, each one will pick a spot of their choice and take a nap on a stack of books or magazines. When customers come by to pet them, they will turn around and offer their bellies for a nice rub. If that doesn't motivate you to pick up a book, we don't know what will.
BooksActually, Singapore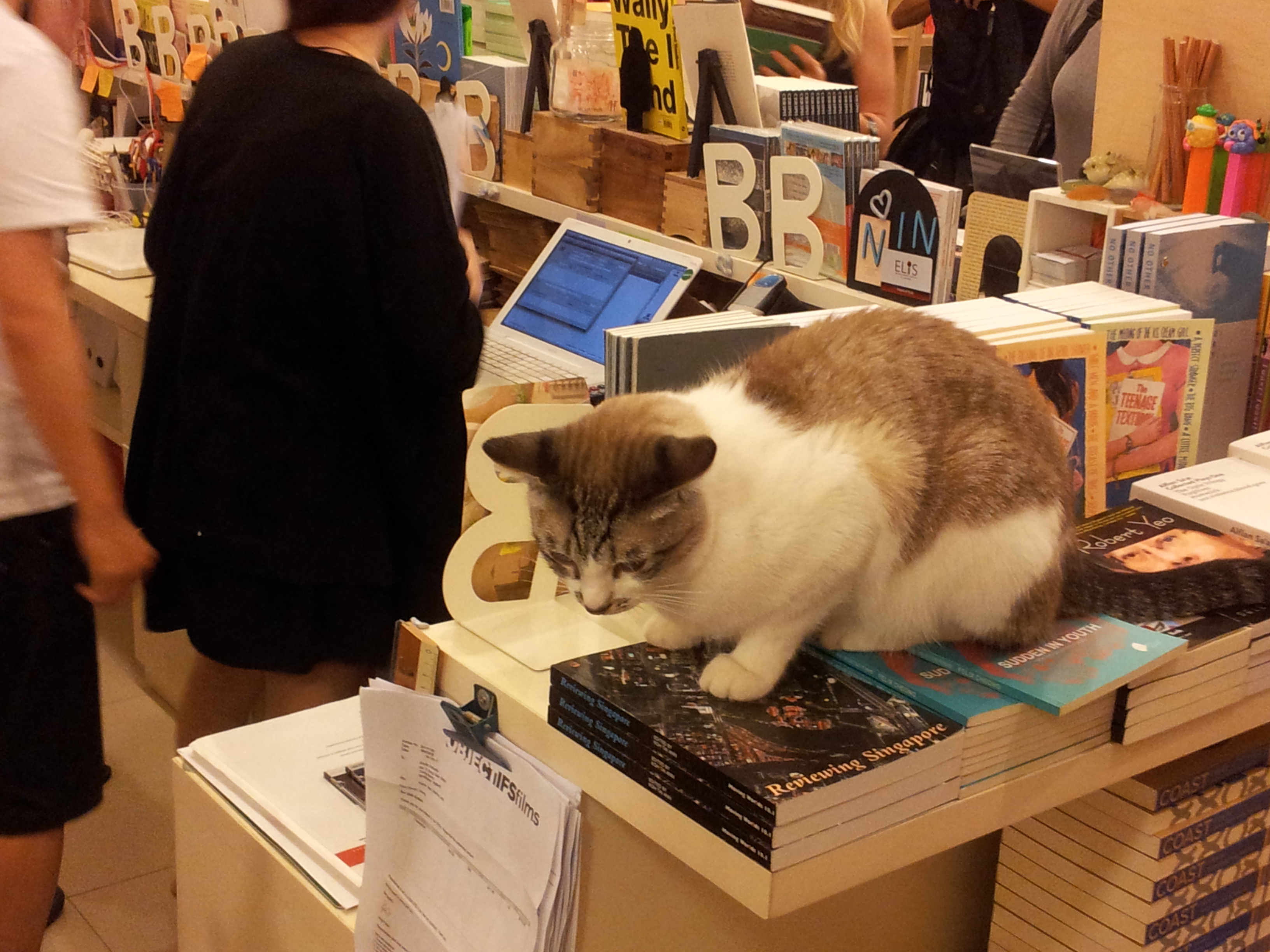 Of course, this list would not be complete without including Singapore's favourite bookstore cats, Cake, Pico and Lemon. Residing in a quaint corner of Tiong Bahru at Yong Siat Street where Books Actually is located, they are rarely seen together but are friendly towards customers and always ready for pets and belly rubs.
---
*This article was updated on 7 Jun 2021. It first appeared in PetsMagazine.com.sg on 14 Jan 2016.