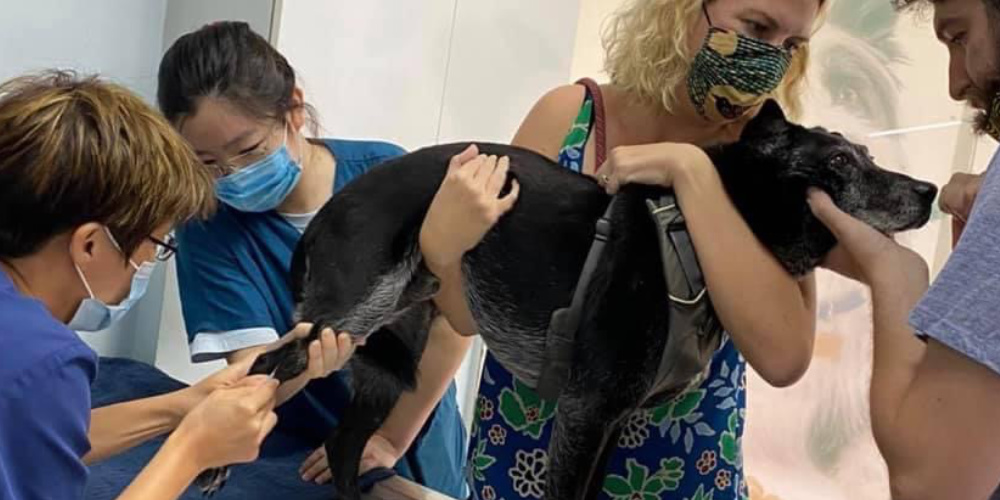 Training your pet, grooming it, and taking it to the vet – these are things that a responsible pet owner needs to know and do. But many pet-owners and pet establishments, have wondered about the ways pets are being treated during these procedures.
To ensure that both pets, and their owners, are comfortable with any procedure they go through, they decided to band together to champion a cause that will promote the well-being of their beloved furry friends. Thus, the Fear Free initiative was born.

Pet lovers worldwide are putting their efforts together to combat the mistreatment of pets in training schools, pet groomers and in vet clinics. Started in the United States of America in 2016, the aim of the initiative was to take the "pet" out of "petrified".
Pets are relieved of physical and emotional trauma with the initiative's quest to imbibe awareness and knowledge to pet professionals and pet owners, equipping them with the tools to ensure all animals that come into their care have a positive, pleasant experience.
Making sure pets are rightfully and altruistically handled also gives their owners peace of mind and confidence in openly approaching experts for guidance and advice.
Making A Head Start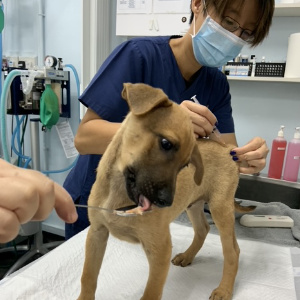 The initiative made its way to Singapore and got a head start on 5 December 2020. The campaign's message: "Choose Fear Free. Say No to electric collars, prong collars and choke chains" advocates the same notions – allowing pets to enjoy their experiences at groomers and training schools and humane, stress-free treatment at veterinary clinics.
While the overarching ideology is similar, the current Fear Free campaign in Singapore focuses on the trainer industry and fear-free choices that are available.
The prevalence of celebrity trainers and their many fangled, questionable training styles is also a cause of concern due to the amount of influence they have on the ways pet owners go about training their pets.
Even though this campaign is in its infancy here, it has already captured the attention and hearts of many well-known ministers and artistes in Singapore, from Minister Shanmugam, MP Louis Ng, Kumar, and many more. There are also professionals of the field, such as Dr Liang Xutian, Fear Free certified veterinarian who have shown support for this move.
There are five fear free certified trainers, two fear free certified groomers and two fear- free certified vets in Singapore currently, including Dr Liang.
Never Too Late…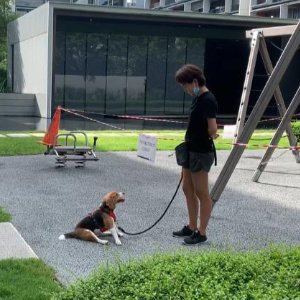 At the end of the day, the goal of this campaign is simple. For pet owners, it is to allow their pets to live happy, healthy, and full lives in a positive home environment. For pet groomers, setting up the grooming station and facility appropriately can help make the groom experience as enjoyable as possible every time.
Humane tools and techniques used by trainers will also lend a hand in producing a well-trained, well-developed, happy pet. Vets who are able to identify fear, anxiety and stress levels to help plan for fear free vet visits, and are able to identify and use therapeutics and pharmaceuticals to aid with sedation, analgesia and behaviour modification will ensure the overall well-being and happiness of our pets.
Says Dr Liang: "Despite having 13 years of veterinary experience, I only got to hear of this concept of Fear Free last year. We have a long way to go to changing the mindset of pet owners, groomers, trainers and veterinary personnel. However, it is never too late to understand that this is a very important in pet ownership as this will ultimately improve the health and welfare of our pets and strengthen the bond we have with our pets".

For more info on: Fear-Free Movement

---
Text: Joey Peh | Photos: Dr Liang