For many people, canine companions are as much a part of the family as anyone else, and humans depend on them for companionship, loyalty, and love.
Here are some quick tips and tricks on improving the connection between pet and pet parent.
1. Teach Them A New Trick
Your dog thrives off having a purpose and accomplishing tasks, especially when you praise them with tons of love and treats when they get it right.
2. Explore The Great Outdoors Together
Asking your dog to trust you as their dog parent and pack leader in new settings will help reinforce the bond you share.
3. Feed Your Dog At Specific Times Each Day
The most important person in your dog's life is the person that gives them food! Feed them at specific times so they know they can rely on you. And, the best way to honour your dog is to feed them food that supports their health and happiness, not just food that keeps them full until the next mealtime.
4. Remember To Play
Across all animal species, parents who play with their children have the closest relationships. Play and have fun together for at least 15 minutes to strengthen your connection with your dog.
5. Simply Cuddle
Not that you needed an excuse, but cuddling can release the biochemical oxytocin for both you and your dog. This helps you both feel calmer, happier, and more connected.
---
About Dr Marty Goldstein…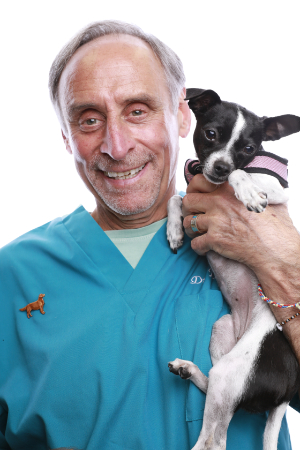 Dr Marty Goldstein, has been in the field of veterinary medicine for more than 40 years. He combines elements of traditional medicine with nutrition, immune support and alternative treatments.
•For more info: DR. MARTY
---
* This article can be found in the June 2021 issue of Pets Magazine.