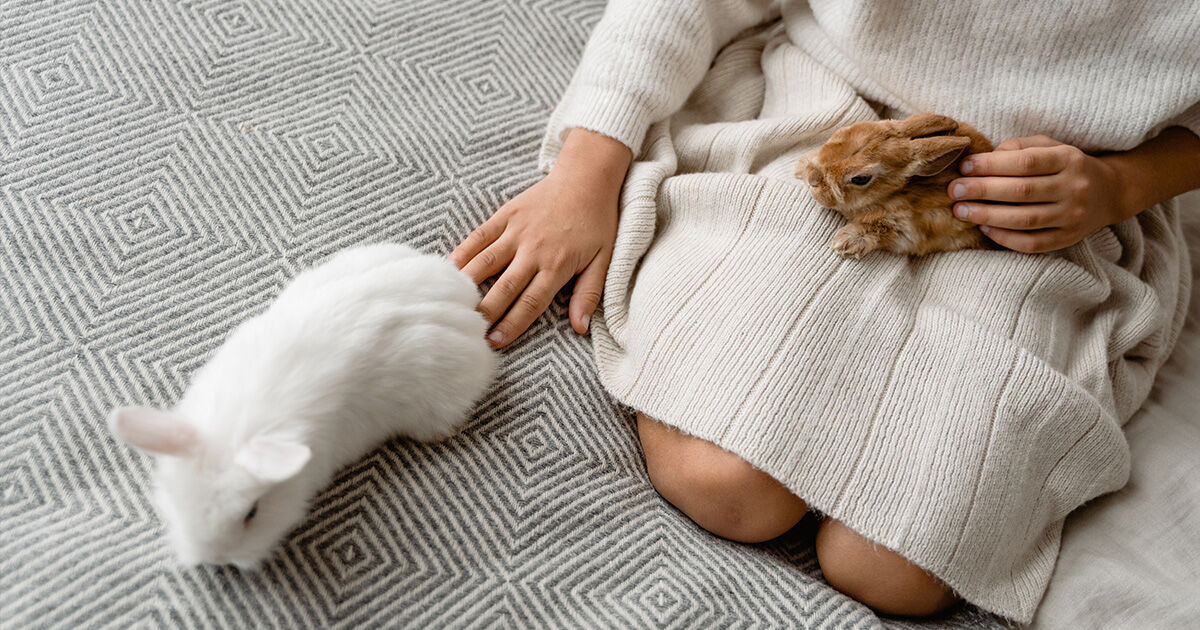 Now that travel rules are easing, you may be planning a much-needed holiday. Vacation should be about fun and relaxation, not responsibility. But you still need to think about your pets while taking a break from the real world. The House Rabbits Society suggests some options when you plan to leave your pet rabbit for more than a day.
Pet sitters for rabbits
Find a reliable friend who knows your rabbit or a pet sitter who knows rabbits to come once or twice a day. Have the person meet with you and your rabbit to go over care and expectations. Leave a list of instructions covering feeding and cleaning routines, signs of illness, and phone numbers of your veterinarian and other people who can give advice on rabbits (in case a question arises when your veterinarian is unavailable). Daily portions of vegetables and fruits can be fixed ahead and stored in storage bags in refrigerator drawers for up to a week (parsley, carrot chunk, broccoli, and celery store well but your rabbit should be accustomed to these before your trip).
Board your rabbit in someone's home
You may have a friend who will take your rabbit or you may contact Singapore's House Rabbit Society for names of some volunteers who board rabbits.
If the person you choose is familiar with rabbits, symptoms of illness may be more quickly recognized. Your rabbit may get more attention than from a visiting sitter. A caged rabbit may get more exercise time than if left at home.
Board at a veterinarian or kennel
This should be a last resort when leaving your rabbit behind. But if you choose this, there are several things you should consider:
Ask to see where your rabbit will stay. Ideally, the rabbit should be in a room away from dogs and cats. If the rabbit will be in the "cat room," her cage should not face the cats.
Ask if you can bring your rabbit's cage from home. This may minimize the change.
The veterinarian or kennel should be familiar with rabbits.