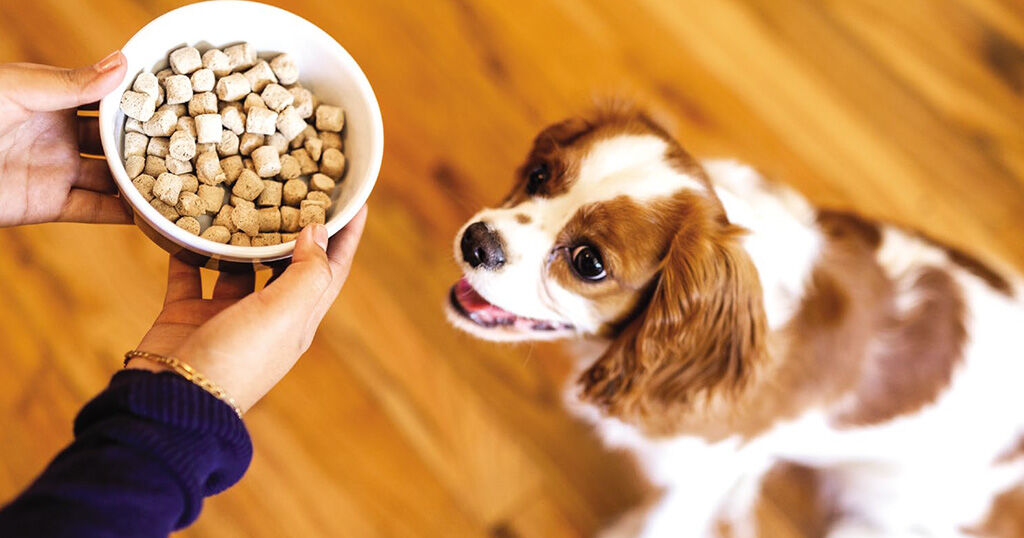 Raw diets for dogs and cats are controversial. But the popularity of the diets which emphasize raw meat, bones, fruits, and vegetables is rising.
Advocates of raw feeding cite these benefits: shinier coats, healthier skin, improved dental health, increased energy, and smaller stools.
The American Veterinary Medical Association opposes the feeding of raw foods and discourages "the feeding to cats and dogs of any animal-source protein that has not first been subjected to a process to eliminate pathogens, because of the risk of illness to cats and dogs, as well as humans."
The potential benefits of feeding pets a raw food diet is appealing, but the thought of giving your beloved companion bacteria-laden meat is holding you back. Enter high-pressure processing (HPP), a technique food manufacturers use to rid their products of bacterial pathogens. HPP is not only an effective sterilization method, but it also extends a product's shelf life.
Whatever the reason may be to switch to raw feeding, it is important to approach this decision cautiously so you can make the most educated choice for your dog and cat. Your pet is relying on you to provide a diet that is complete, balanced and appropriate to optimize their long-term health.
Freeze-dried food
Humans have been freeze-drying food for a long time. The prime example is still that "astronaut ice cream" you find in science museum gift shops.
Like the human version, freeze-dried food has had all its moisture sucked out through freezing temperatures and a multi-step drying process. The result is a bone-dry, shelf-stable product that can last for years and be plumped back up by simply adding water.
HPP is a "kill step" in food manufacturing that eliminates pathogens by putting extreme pressure on the food. However, due to costs factors, not many manufacturers take the added step of using HPP for both frozen and freeze-dried foods.
For pet parents who want to switch to raw feeding but worry about finding, handling, and preparing fresh raw meat themselves, freeze-dried food can be a convenient alternative.
Freeze drying extracts moisture from the food, so it comes in a lightweight, very dry form that is best to rehydrate before serving. Most recommend rehydrating for at least a few minutes before serving. Processing and additives are usually minimal, too, and even picky eaters tend to like the formulas.
High-Pressure Processing (HPP) Seals Nutrition and Keeps Food Safe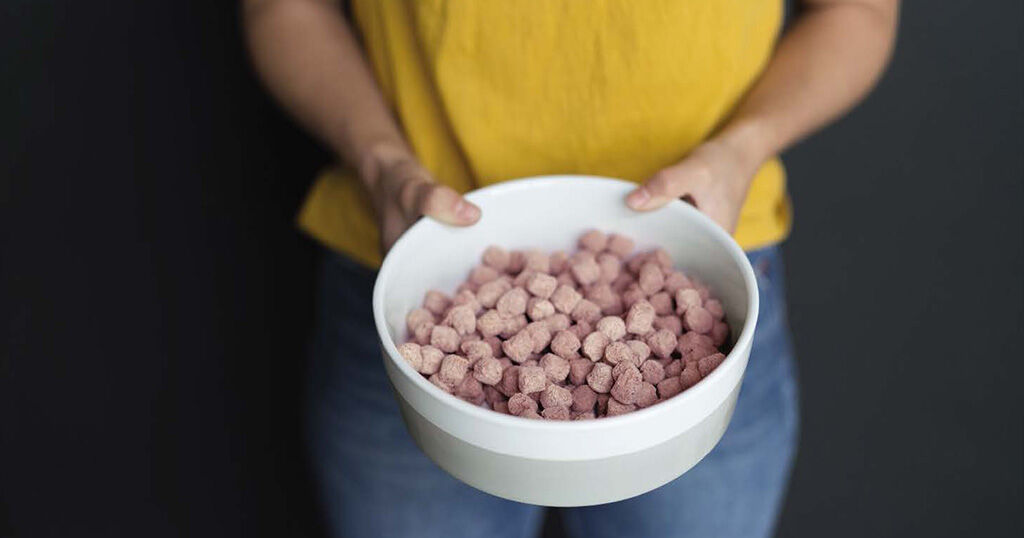 Not all raw diets are created equal. . The next time you enjoy a ready-to-eat-meal with a side of green juice from your favourite supermarket, chances are your dinner has gone through HPP. The superior gentle processing method for food from juices to soups and sauces to smoked meats, extends shelf life and focuses on food safety so that its nutritional properties remain pure, natural with no additives and healthy. The pasteurization process is used to decrease quantities of bacteria such as Listeria, Salmonella, and E. coli.
"Veterinarians are trained to believe that all raw diets are nutritionally unbalanced and full of pathogens - most would be pleasantly surprised to learn that there is emerging data to support the benefits that pet owners claim. And they would be relieved to learn that the best raw companies employ technologies that can make raw food safe," says Dr Susan G. Wynn, Senior Director of Scientific Affairs at Instinct and board-certified veterinary nutritionist
American pet food manufacturer, Instinct uses HPP to create extreme cold pressure for food safety with pure, cold water. Guided by raw nutrition, the company's pet food is 100% raw from its freeze-dried recipes to freeze-dried raw toppers and kibble recipes.
Instinct embarked on a research agreement with Dr. Anna Hielm-Bjorkman and the DogRisk independent research program at the University of Helsinki and the only raw pet food company globally to sponsor this study. Together, they are making ground breaking discoveries to better understand the role of nutrition in our pets' health and the benefits of a raw diet.
The studies done on 16,000 dogs of all breeds and sizes revealed that puppies fed a raw diet have fewer environmental allergies and a reduced risk of developing Inflammatory Bowel Disease (IBD) as adults than puppies fed with kibbles. Additionally, the research shows that feeding as little as 20% raw can reduce the risk of skin allergies.
For Instinct Frozen Raw Bites Grain-Free Cage- Free Chicken Recipe Dog Food, the high-protein recipe is made with 85 percent meat and organs (and bone for beef flavor), plus 15 percent non- GMO vitamins, minerals, fruits, and vegetables. Ingredients include apples, carrots, sweet potatoes, and butternut squash, while Instinct Frozen Raw Bites leaves out grains, corn, wheat, soy, artificial colors, and preservatives. The cold pressure processing helps prevent contamination while retaining raw meat status.
Instinct has been offering raw diet recipes for dogs and cats for over 20 years made in their own kitchens in Lincoln, Nebraska, and following Safe Quality Food quality standards. The company continues its research into the impact raw feeding has on pets' health issues such as hip dysplasia and cancer.