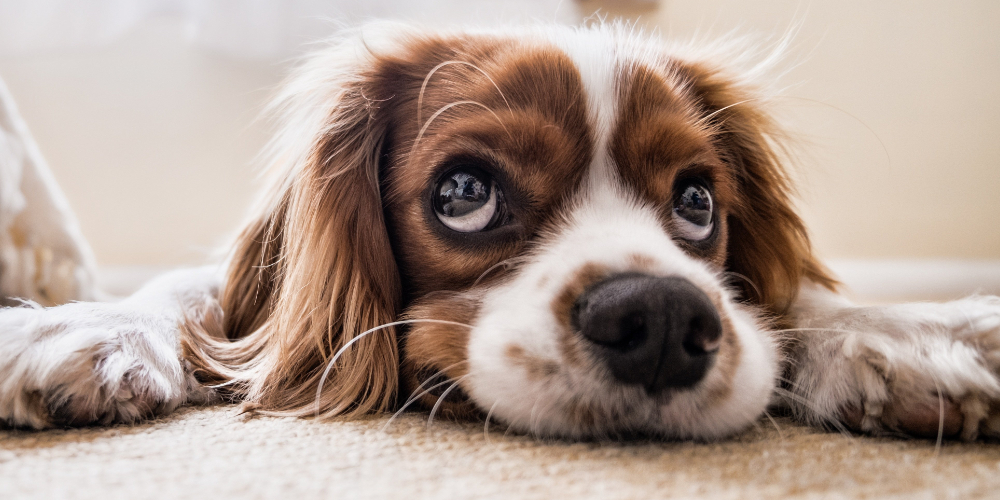 Used in the right proportions, olive oil, a kitchen staple makes an excellent and healthy addition to every dog's food bowl. It promotes optimal canine health as the oil is rich in monounsaturated fats, which can reduce the risk of cardiovascular disease and diabetes among dogs.
The monounsaturated fats can also trim portly canines by breaking down the fat inside fat cells, getting rid of belly fat and reducing insulin sensitivity. According to Alternative Medicine Review, the key active compounds found in olive oil include oleic acid, phenolic constituents and squalene.
Furthermore, the main phenolic chemicals found in olive oil include hydroxytyrosol, tyrosol and oleuropein, all of which demonstrate antioxidant properties.
Good For The Immune System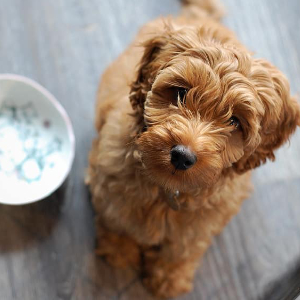 High in antioxidants, including polyphenols, vitamin E, chlorophyll and carotenoids, olive oil can help improve their overall immune system and fight harmful pathogens that prevent your dog from getting sick from infections or seasonal changes.
In addition, research has confirmed a link between olive oil and brain health. Oleocanthal – a type of polyphenol found in olives (and extra-virgin olive oil) – was linked to a reduced link for Alzheimer's disease.
According to researchers from Temple University in Philadelphia and Sapienza University in Rome, extra-virgin olive oil may improve brain health and decrease your risk of cognitive decline. The research was published in November 2019 in the journal Aging Cell.
Supported by several other human studies, Mediterranean-style diets (which are rich in olive oil) goes a long way to a lower risk for dementia. With test results like these backing up, it would make sense to incorporate olive oil to your dog's diet to help protect its brain from cognitive decline associated with aging.
This applies especially to senior dogs and highly intelligent breeds such as Poodles and Border Collies. The recommended dosage is once a day.
Good Source Of Energy
There is no point in promoting Fido's health, only to see them frequently lethargic. As olive oil is known to reduce the effects of asthma in humans, it can be applied in the same token to brachycephalic breeds such as the Bulldog, as they are often associated with breathing issues.
Olive oil is a beauty treatment too. The nutrients in olive oil combined make for an inexpensive and effective solution to keeping a dog's skin mosturised and nourished, while adding shine and strength to its coat.
For dogs with dry and flaky skin, perk up your dog's food by adding 1/2 teaspoon of olive oil to its diet twice a day and let the omega-3 fatty acids work its magic. Once the situation starts improving, reduce the dosage to keep the dryness at bay.
While olive oil may taste doggone good to them, and there are many benefits to be gained, moderation is key here. When in doubt as to the amount to be given, consult with your veterinarian to be sure it is appropriate and safe for their ingestion.
---
Tips On Use: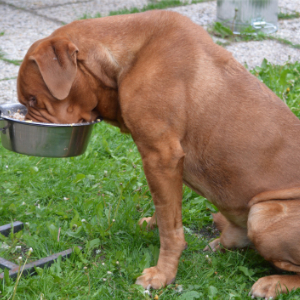 • Stick with extra virgin olive oil as it features a fresher flavour, thanks to its reduced acid content. However, it could end up going rancid more quickly, so make sure store it in a dark bottle in an area of your kitchen that is away from heat.
• You can add olive oil to your dog's food, whether he is eating kibble or canned food. Talk to your veterinarian about whether you should be adding olive oil to every meal or if you should only be adding it in during certain meal times.
• As a general rule, it isn't a good idea to feed any more than just a teaspoon of extra virgin olive oil to your dog for every nine kilos of the pup's body weight. You can always mix the oil into your dog's regular food.
But, again, consulting with your vet is really the best way to go when you are trying to figure out the right dose for any supplement to your pet's diet.
• When adding olive oil to your dog's food, consider the fact that it contains fat and calories. Extra precautions should be taken for dogs that are prone to developing pancreatitis or weight gain.
• It is worth noting that olive oil may irritate the gastrointestinal tract of some dogs, particularly those with a sensitive stomach. If, after you give your dog some olive oil with his food, you notice that he has an upset stomach, it's probably best to not give him anymore.
• And if your dog is vomiting or has diarrhoea, don't give your dog any olive oil, as doing so might make the situation worse.
Text: Therese Tan
---