Who doesn't love dumplings? Even our dogs will love to eat one (or two), and now they can with "Bowie Drools Over Dumplings" – a delicious dog-friendly dumpling ideas and recipe book created by avid Australian home chef Riesa Renata.
Tried, tested and drooled over by her Labrador, Bowie, "Bowie Drools Over Dumplings" explores different types of dumplings around the world and adapts them for canine consumption with plenty of options to suit dogs' dietary needs.
Simply choose your preferred wrapper (classic flour and water, cheese or vegetarian), favourite filling (classic pork, cranberry Christmas turkey, BBQ beef brisket, spring lamb and more!) and the shape of your dumpling.
Then "jazz it up" with easy home-cooked bone broth, superfood seeds or your dog's favourite meal topper if you wish.
"You don't need to be a qualified chef to cook the recipes at home – everyone can do it!" said Riesa. "Cooking for your pooch is a fun, bond-building exercise perfect for fussy eaters and a wonderful way to celebrate their birthday, adoption day or just any day to show how much you love them."
Here's a dumpling filling recipe from Bowie Drools Over Dumplings to try!
CHEESE WRAPPED DUMPLINGS WITH CLASSIC PORK FILLING
Each filling recipe makes about 10 – 12 dumplings. If your dog is raw-fed, you can have the filling as is. If your dog is on a hybrid/kibble diet, you can pre-cook the filling.
Ingredients
150g minced pork
½ – 1 tsp fresh ginger (grated)
15g baby spinach leaves (blanched and chopped)
½ – 1 tsp ground hemp seeds
Cheddar/Swiss cheese slices
Method
• Mix the minced pork, ginger, baby spinach leaves, and ground hemp seeds together.
• Melt cheddar/swiss cheese slice in a non-stick pan. You can get 2 small balls of cheese dough from each slice.
• Use a small rolling pin to roll the ball into a flat circle.
• Fill cheese dough immediately with stuffing.
Note
Always introduce new foods slowly and monitor. Check with your vet/pet nutritionist about any ingredients you are uncertain about. Give all treats in moderation.
Photos: Riesa Renata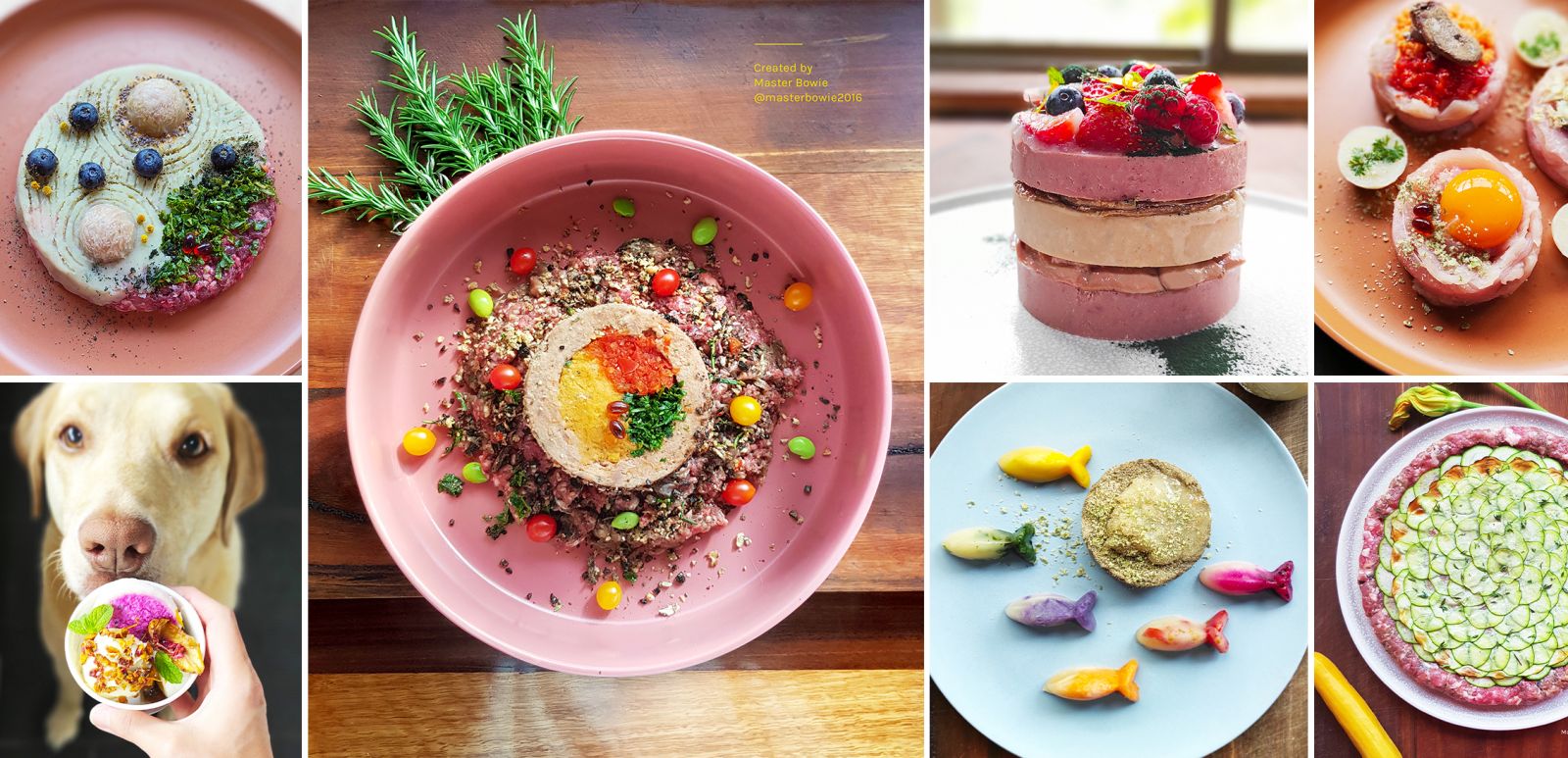 ---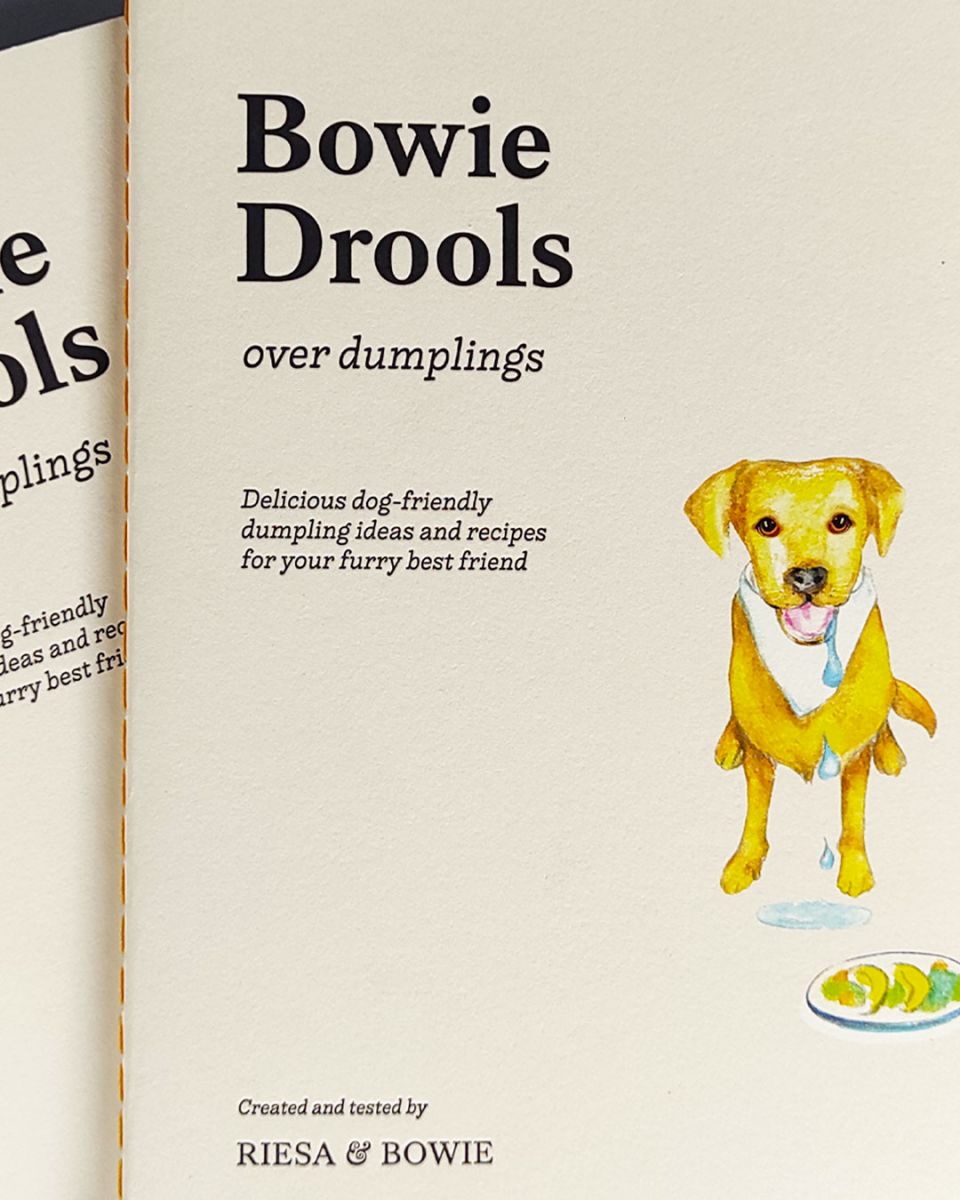 ABOUT BOWIE DROOLS OVER DUMPLINGS…
Bowie Drools Over Dumplings is a beautifully designed and crafted book author Riesa Renata. It comes with original illustrations, letterpress detail on the cover and bespoke binding.
• The E-book version is available at $9.99
• Pet Magazine readers enjoy a 10% discount with promo code BOWIE10 till 31 Aug 2021.
• To Buy E-Book: BOWIE DROOLS OVER DUMPLINGS