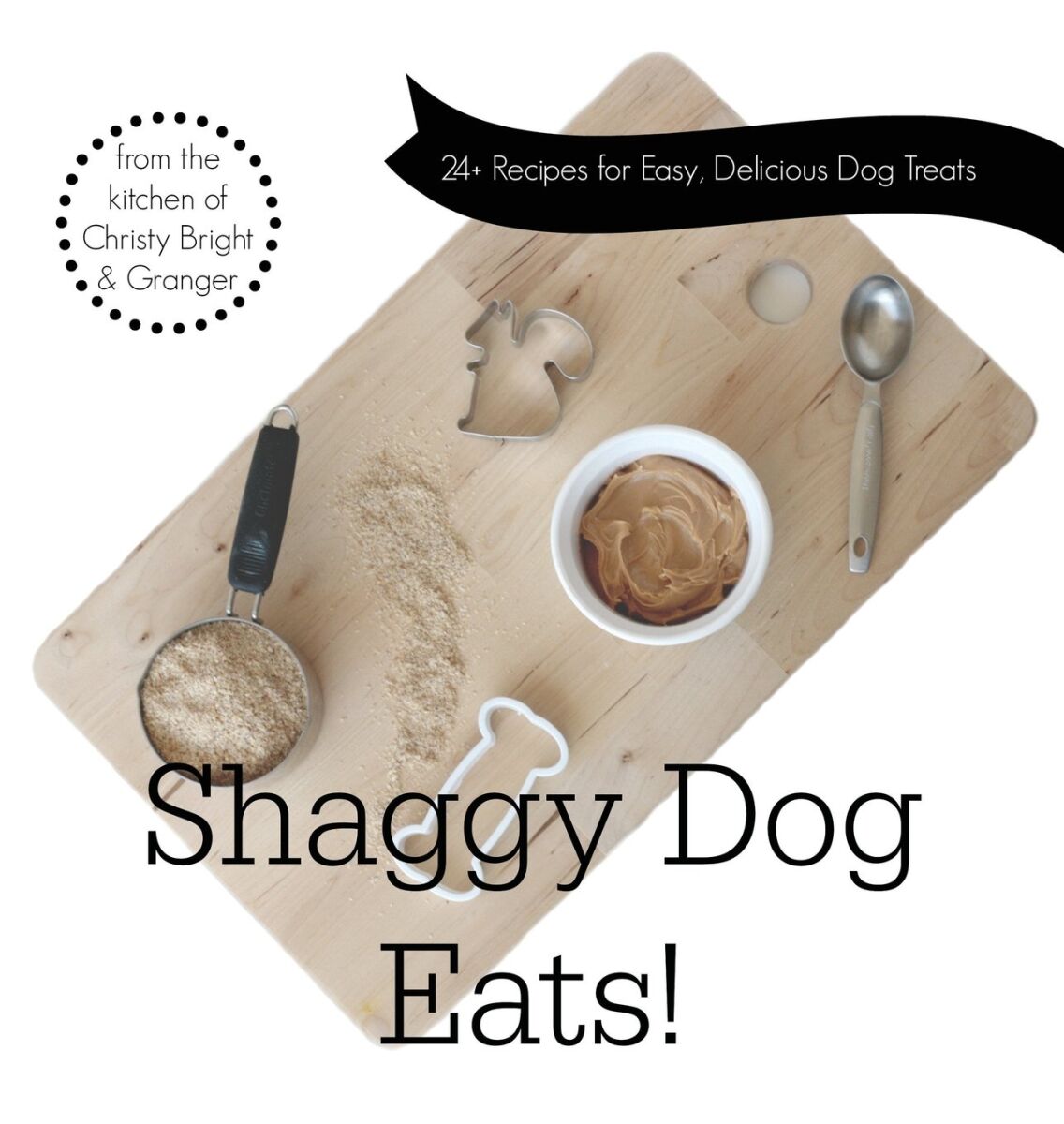 Shaggy Dog Eats! has 24 easy-to-bake dog treat recipes that will turn all paw-rents into bona fide bakers. Here's one that's sure to delight:
Kissable Breathe
Ingredients
2-3/4 cups of brown rice flour
2 tbsp of steel cut oats
2 tsp of baking powder
2 cups of fresh parsley
2 tbsp of finely chopped mint
1/4 cup of finely grated carrots
1/4 cup shredded mozzarella cheese
2 tbsp of olive oil
1 cup of water
Method
• Preheat oven to 200 degree Celsius.
• Mix flour, oats and baking powder in a bowl and add parsley, mint, carrots, cheese and oil.
• Stir it well and pour water gradually till mixture is smooth and moist.
• Knead the dough for 2-3 minutes and roll it.
• Cut into your preferred shapes and bake for 20 to 30 minutes.
• Store in fridge for up to three weeks or freeze it.
---
About Shaggy Dog Eats
Easy to make with everyday ingredients, Christy Bright's shaggy dog eats deliver big flavor for four-legged best friends. In this cookbook, she offers 30 of her recipes, all researched and developed in her own kitchen. Try them at home and then look for some rewarding tail-wagging approval!
Available on Amazon.com