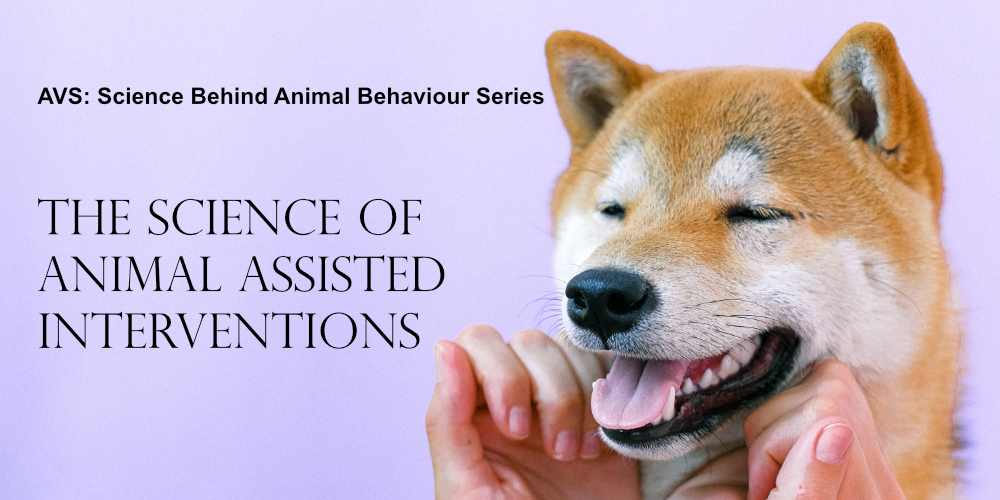 AVS: SCIENCE BEHIND ANIMAL BEHAVIOUR SERIES

The State of Animal Assisted Interventions:




A NEW PARADIGM SHIFT FOR THE FUTURE

Date: 25 Mar (Thu)
Time: 12.30 pm – 1.30 pm

The Science of Animal Assisted Interventions:




HEALTH BENEFITS OF COMPANION ANIMALS

Date: 25 Mar (Thu)
Time: 8 pm – 9 pm

Join Dr Aubrey Fine, Clinical Psychologist and Professor at California State Polytechnic University for this webinar as he shares on contemporary critical issues in the field of animal assisted interventions today including the state of research in the field, suggestions for fostering best clinical practices and explaining why and how they work as well as guidelines for animal welfare.
Learn more about the health benefits of companion animals from Dr Nancy Gee, Professor of Psychiatry, Bill Balaban Chair in Human Animal Interaction, and the Director of the Center for Human Animal Interaction at Virginia Commonwealth University. She will discuss the scientific evidence about how companion animals may contribute to human physical and mental health in this webinar.
Venue: This is an online event with limited Zoom slots.
To Sign Up: AVS Free Webinar
To Watch Livestream: NParksSG YouTube