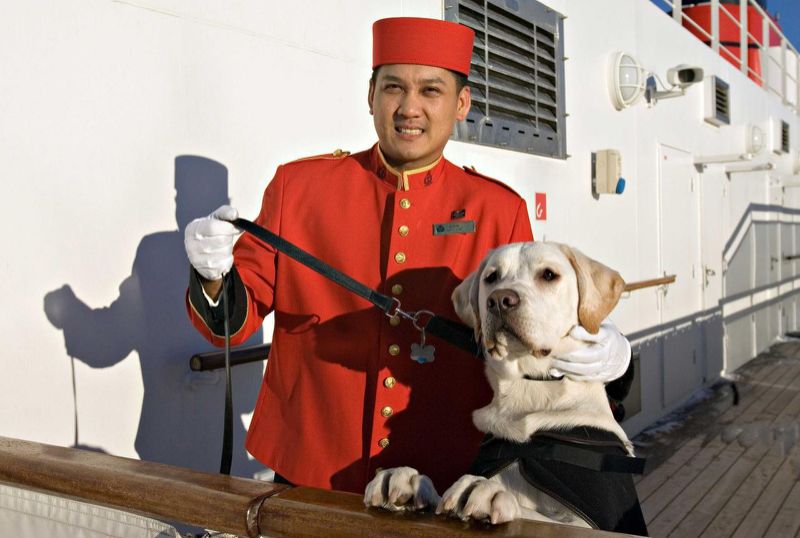 Travelling with pooch can be a daunting task, especially since there are lots of pre-planning and paperwork involved. Hopefully, in the not too distant future, we'd be able to cruise with our furkids again – like in this 2016 article on board the Queen Mary 2 (QM2) Cruise Ship.
The QM2 comes complete with dog kennels, facilities, and staff dedicated to your dog, going on holiday with Fido can be a reality. At that time, the ship offered one route: From North America to Europe.
In QM2, Deck 12 is dedicated to the dogs. The kennels located there can hold up to 20 pets and a revamp included the addition of a lamp post and fire hydrant to the deck top area, making the furry guests feel more at home.
Each kennel includes a plush fleece dog bed but owners are welcome to bring their pooches' favourite blanket or toy.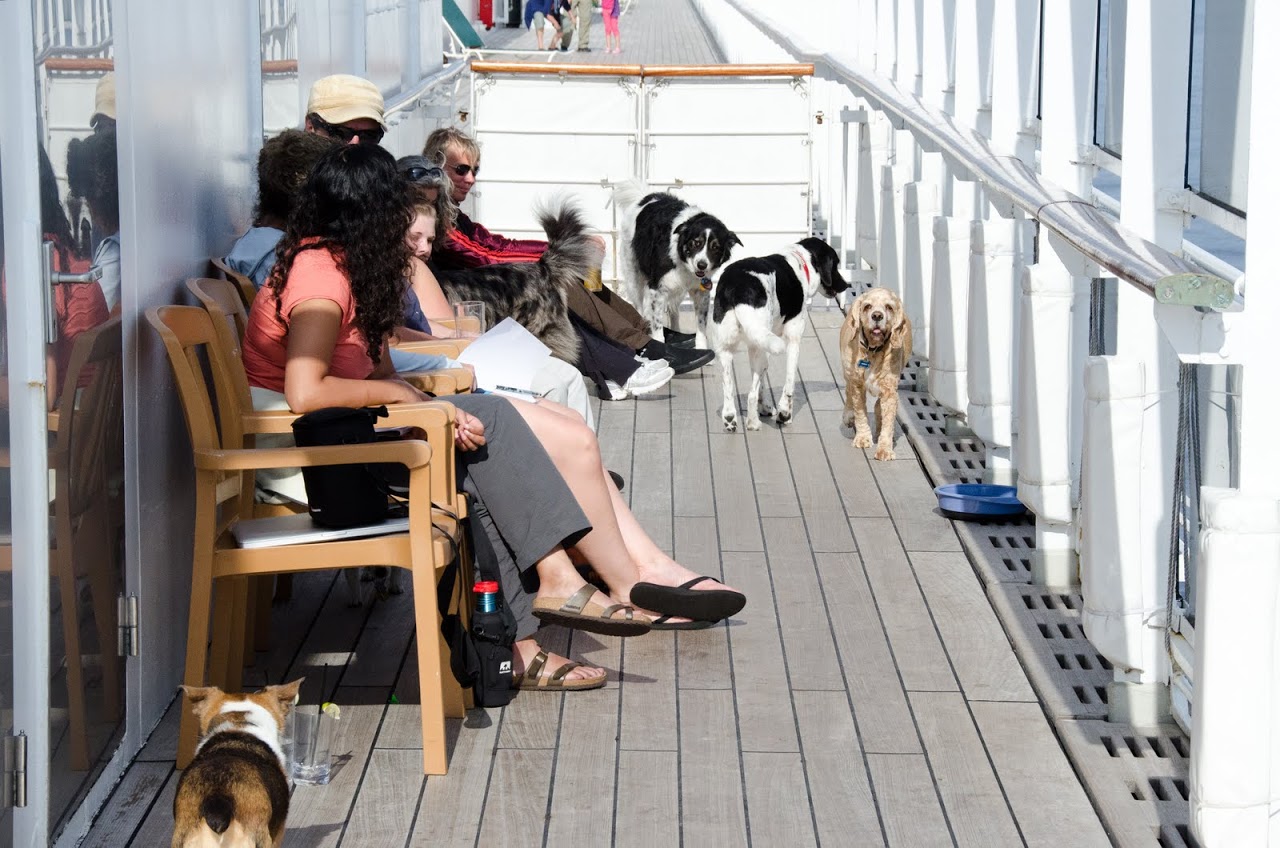 Beside the kennels is a small, private deck for pets and their owners to take a stroll or lounge in the comfortable chairs. Our four-legged pals are not allowed to enter the other decks of the ship but the amenities and free-roaming space available for them are more than enough.
Of course, the other decks are accessible to pet owners although it is likely that most of them would like to spend as much time as they can relaxing on board with their furry companions.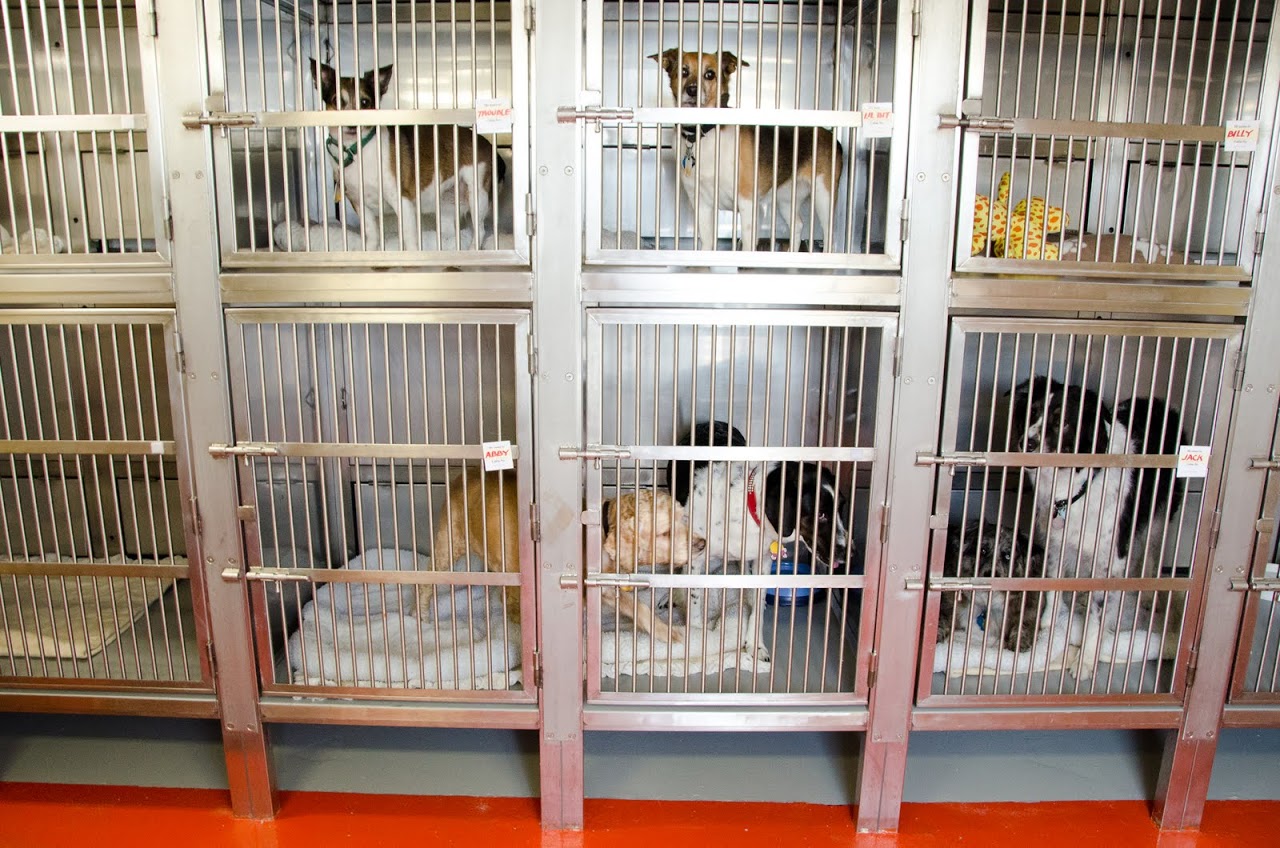 With regards to food options on-board the cruise, pet owners have to make prior arrangements with QM2 so that they have enough time to stock up on your pooch's favourite brand of munchies.
Boiled chicken and rice is also available to be added into the dog's meal to make it more enticing, in the event he refuses to eat.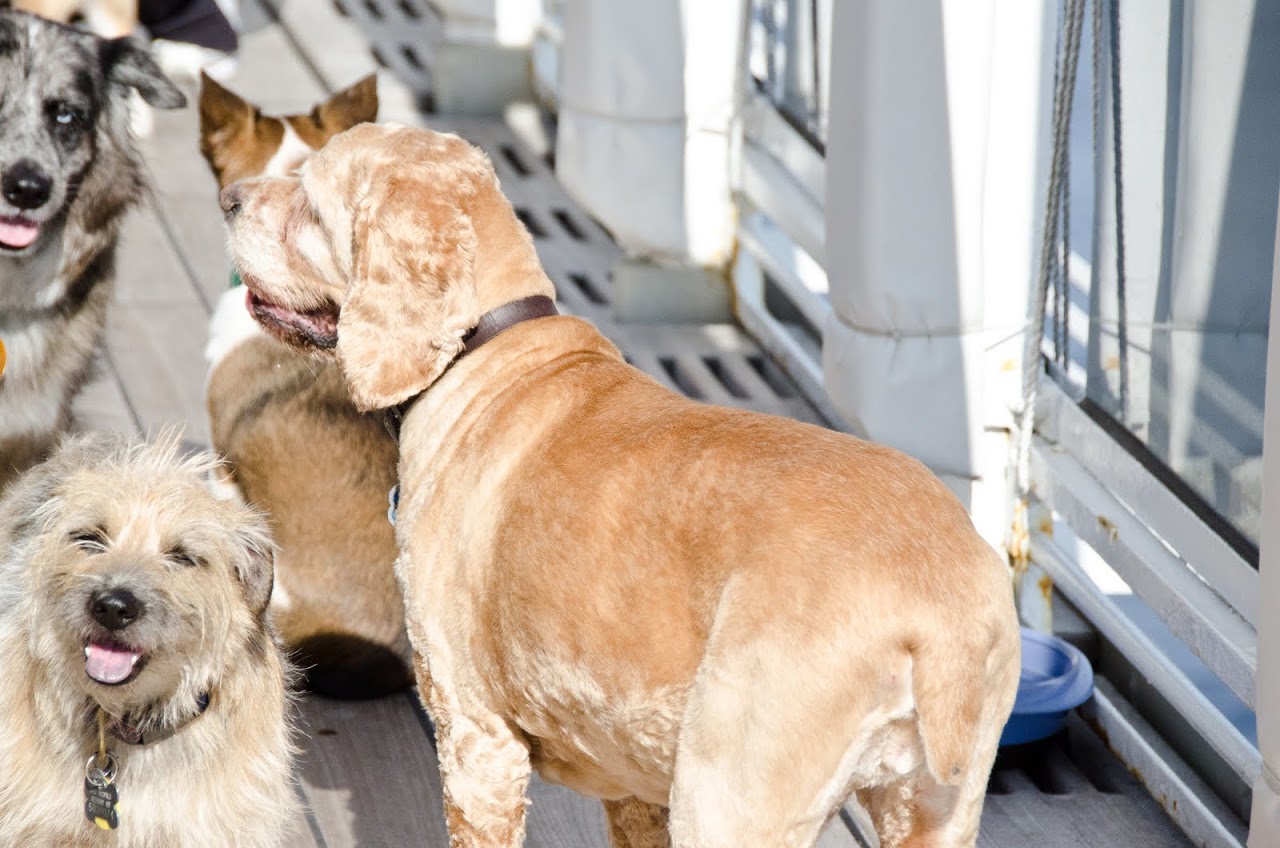 It seems more than 1,000 pets have sailed on the QM2, before the pandemic. However, securing a spot on-board requires a good amount of pre-planning and preparations.
Bookings should be made at least a year in advance and like airplane travelling, up-to-date vet papers are required. Having the perfect holiday with your pooch in tow doesn't come cheap either. Back in 2016, an upper kennel costs around US$800 (S$1,150) while a lower kennel costs US$1,000 (S$1,500).
• For more info: Cunard
---
*This article was updated on 6 Jul 2021. It first appeared in PetsMagazine.com.sg on 20 Jan 2016.