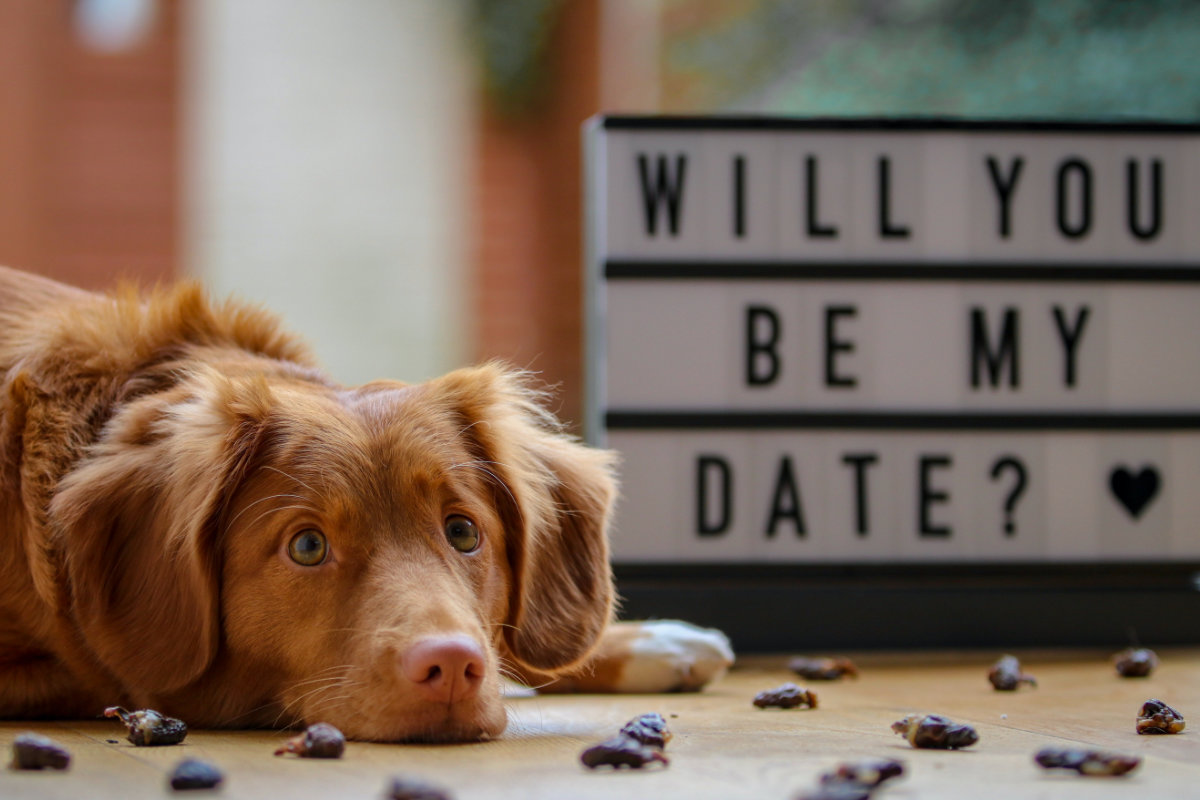 A report 'Anatomy of Dog Love' dived into the science behind why dogs and humans love each other and present new data on how pets impact our relationships.
The report, published by Rover.com, a network of pet sitters and dog walkers, revealed that the vast majority (95 percent) of pet parents believe their dogs love them, and owners plan to show their love in return on special occasions, with many buying their dogs gifts (62 percent) or even taking their dogs out on a date (25 percent).
Scientific research reveals that this love doesn't go unnoticed by our dogs. In fact, dogs can sense people's emotional connection to them, including how a person feels about them. In addition to understanding hand movements, breathing, body movements, the volume and cadence of the voice, they can discern if they are loved.
Bonds Of Love
According to Phil Tedeschi, clinical professor at the University of Denver Graduate School of Social Work, Institute for Human-Animal Connection, humans and dogs both have neuro-biological needs for interpersonal connections, within their own species and with other animals. Through thousands of years of interaction, humans and dogs have co-evolved strategies for connection.
This has cemented our bond and, as in any loving relationship, we seek to understand each other. For dogs, that means observing our physical presence and emotional changes, to be able to connect with and understand humans.
"The more I study and learn about dogs the more I have realised their capacity for deep and loving attachment and the importance of us, as a people, reciprocating that responsiveness and love in return," says Prof Tedeschi. "Our dogs can teach us how to have healthy relationships, deeper connections, be more attentive to one another and become trustworthy companions. They can teach us to love."
A Dog's Love Language
The Anatomy of Dog Love report found that most pet parents think their dogs show love through cuddling or snuggling, body language or excitement when they come home. And, according to the science, these are in fact strong indicators of a dog's affinity for a person:
• Proximity & Touch
Studies on the human-dog bond found that gentle touching and nuzzling mimics the maternal and nurturing family affection dogs receive as puppies. Touching elicits the hormone oxytocin, which creates feelings of attachment and a sense of well-being.
• Gazing
Dogs look for opportunities to make eye contact, or gaze, to solidify their bond with a person. A 2015 study showed that gazing stimulates bonding and oxytocin, or "the love hormone," for a dog.
• Body Language
According to research, dogs use play to express friendship and love, so body language, like a play bow is an invitation to sharing in a highly valued activity and loving ritual. If a person responds by starting to play, a dog gets the message of connection, safety and love.
• Facial Expressions
Dogs have evolved to be expressive beings to better connect with humans. A 2017 study revealed that dogs change their expressions and utilize muscles only domesticated dogs have, which allows them to have greater connectedness with humans.

Note: The Anatomy of Dog Love report is based on a survey of 1,500 US dog owners conducted by Rover via Pollfish.
---
POLL RESULTS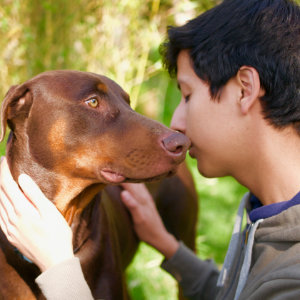 Dogs + Dating
- Nearly half of all dog owners agree that they would only be in a relationship with a dog person.
- One in five pet parents say they have stayed in a relationship longer because of their partner's dog.
- 72 percent of pet parents are likely to click on someone's dating profile if there is a dog in the picture.
You, Me & Doggy
- Most (61 percent) dog people believe that being a pet parent impacts the health of their romantic relationship.
- Half of pet parents in relationships agree that they spend more time as a couple now that they have a dog.
- 71 percent of pet parents in relationships say they are more attracted to their partner after seeing how they care for their dog.
Pet Parenting
- 86 percent of dog people in a relationship agree that having a dog makes them feel more like a family.
- Two in three dog owners say they have more confidence in their parenting skills since owning a dog; most pet parents (67 percent) are also more confident in their partner's parenting skills after owning a dog.