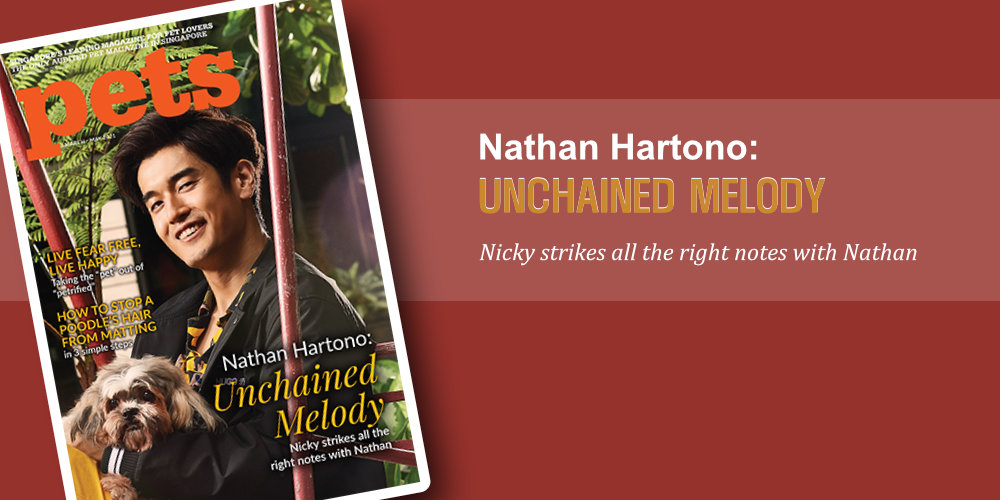 It's every dog owner's worst nightmare: Your pet has gone missing and is nowhere to be seen. It's a gut-wrenching, heart-pounding moment, filled with guilt and anxiety.
One misstep in a night out with friends a couple of years ago proved to be a turning point for the 30-year-old Indonesian Singaporean singer-songwriter and actor, Nathan Hartono. Yes, he found Nicky, his pint-sized Shitzu back after a couple of hair-raising hours frantically searching for her in a carpark – that juncture proved to be a turning point for him.
Striking The Right Note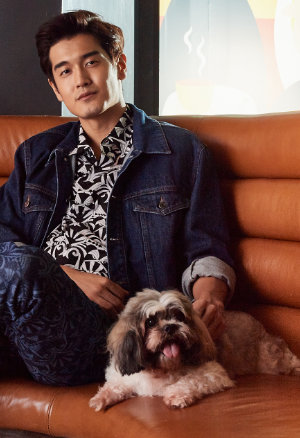 For a huge pet lover like Nathan, the love of his life must be Nicky, a very genteel and very composed pint-size Shitsu. And that night in the carpark, he realised it.
To prove a point: His Christmas greeting on Instagram account last year is of "Ol' St Nicky wishes you a Merry Christmas", and of course, his paw-fect companion is front and centre of the post.

Selfies on this bachelor's various socials provide a glimpse of his penchant for animals. There's a Shiba Inu he's pictured with, along with assorted dogs and scant cats (he found out he is allergic to cats along the way). Even his songwriting career is peppered with references to his affinity for animals.
With the launch of his single 'Dig Deep' in Aug 2019, "about vulnerability and opening up to the ones that we love" he was quoted as saying: "I was very thankful to the animals that I've had in my life to accompany me through that process." Putting his foot in his mouth, he went on to donate a meal to shelter animals at the Animal Lovers League for every pre-save the track received.
Footprints On Our Hearts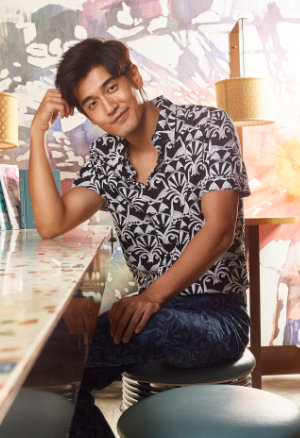 A very young Nicky came into the affable Nathan's life when he was studying at Anglo-Chinese Junior College. "She was kinda random, my siblings always wanted a dog growing up and it just never happened – never, never happened. Then when I was around 16 or 17 and on my way home from JC, I get a call from my sister – we've got a dog now!"
Sis quickly sent a picture of a tiny puppy in her hand. "Seems dad found somebody had put up the dog for adoption" he adds with raised eyebrows and a twisted smile.
Nicky has been with the family (mum, dad, elder brother and younger sis) for the past 13 years. According to Nathan, Nicky is more like a cat than a dog – "She's very independent, likes to do her own thing. She very sociable and as she grew older, she's very chilled out – she loves to be around people more than animals."
His first long-term pet was a hamster. But with Nicky, it was different – she's a family member and she stays in the family home. He goes back home often enough and on any given typical day, Nicky can be found exchanging glances with him in the same room while he's working.
Respite comes by early evening around 4pm, where they can be found either chasing each other around the house or heading out for those nice long walks around the park. "She can really walk," says Nathan and a two-hour romp around the Botanic Gardens is not unusual fare.
With composure and charisma, she does a regular route around the neighbourhood. "Funny when I walk her, she will avoid other dogs – she's really non-confrontational, preferring people to other dogs," he adds in his boy-next-door look.
Nathan is her personal groomer, and there are no two ways about it. "I shower her when I am at home, and trim her hair once every two weeks." Visits to the professional groomer is done once every two to three months. As she spends most of the time indoors, he ruffles her fur and says it's easy enough to maintain her sassy looks.
Unchained Melody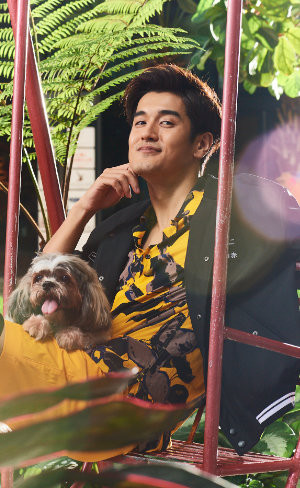 Being away in Boston, US, while studying in the Berklee College of Music was "unsuspectingly different" for him. No homesickness for Nathan, but the realisation that he "missed her a lot" was something totally unexpected. He sleeps with her back at home and "there was no replacement for that" says Nathan.
According to family members, Nicky knows when Nathan's not there. She'd walk into the room and looked perplexed as to why he isn't there. Nathan's mum would report back to him and during his semester breaks, he made sure he spends lots of time with the little fella.

Nicky, now considered a senior citizen is, as can be expected, not as lively as before. She's living life at her own pace and goes for her regular check-ups at the vet. "The worst thing – her blood came back a little thick – but it cleared up and that was that!" He attributes the usual clean bill of health she gets, to her genetics.
Nicky's truly a member of the Hartono family. When Nathan's away for studies or work, the family chips in to spend time with her. Often she spends the day with his parents and ends the night sleeping with one of Nathan's siblings.
Anxiety strikes Nicky during the rainy season – from thunder. "She attaches herself to you, especially your ankles." He notes that this started as she grew older, "the plus side – I know when it's going to rain," he quips.
Nathan says she's like a sister to him and she looms large in the family. Her presence is calming and her bond is all-pervasive. He cooks her vegetables to last for a few days and mix it with kibbles for her meals. He and the family members are trying to keep her diet as healthy as possible with "no stuff from the table".
Sound Of Music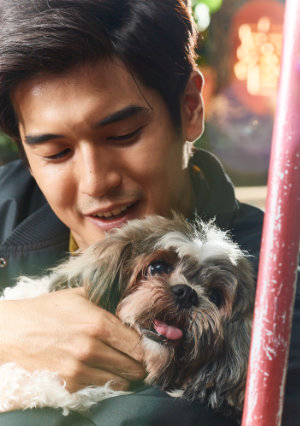 Nathan's new album, 'I'm Fine', shows his latest direction in music. "I am trying to discover new ways to connect with the audience. The entertainment scene is similar to 2020 and it was a year of imagining and what we can do. We were dreaming of ways to connect. In 2021 is the year to do these things: Finding new ways to connect in a distinctively new way," he says.
"It's unique to the scenario. It's new music, new content, to reach out to an audience without the 100 percent life experience (because of the present Covid-19 situation)."
He adds: "I am excited to release English music again. I have been exploring both sides (Chinese and English) and it's enjoyable. It's a different challenge this time as it's been a while since I could fully engage myself in my music. It's a different era for me as a songwriter at least."
He's happy that these last two years have enabled him to focus on his music. And Nicky has been a source of inspiration to him: "She's much better now. Before she's always so loud in the recording studio – always rustling around. She's a good studio dog."
Text: Eileen Chan | Photographer: Aaron Wong
Stylist: Randolph Tan | Make-Up Artist: Manisa Tan
---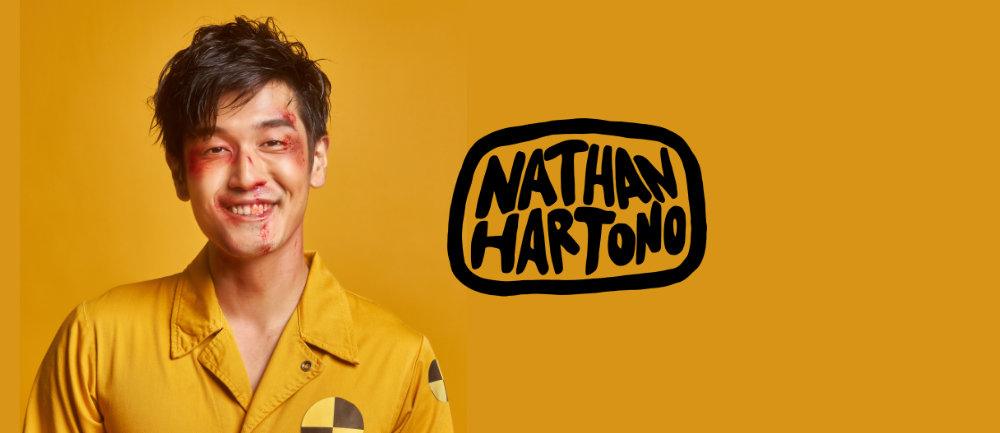 Nathan Says: "I'm Fine"
Singaporean singer-songwriter Nathan Hartono continues with his momentum of releases in 2021 with a brand new English single titled: "I'm Fine."
The track, released under Warner Music Singapore, is written by Nathan Hartono and produced by Singaporean producer MYRNE. The single takes a different twist from Nathan's usual singer-songwriter style, venturing into the electronic sonic realm with '80s synth-wave styling.
Says Nathan: " 'I'm Fine' stems from me wanting to give a more succinct answer to the question 'How Are You?'. In my head, every time someone asks me this question, I want this song to play for them instead. Because I think it's such a loaded question, that requires so much context and understanding that just cannot be achieved in a short social exchange. And I think we got this question a lot in 2020. So, we just say 'I'm Fine," when there's always so much more to that story."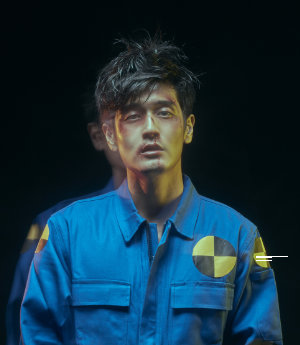 True to the song's strong thematic backstory, Nathan also conceptualised the cover artwork as a visual representation of the struggles of keeping a positive outlook despite the dark internal conflict.
Since the release of his last English single 'Dig Deep' back in August 2020, Nathan continues to push his creative boundaries as he works on new music that will be released throughout 2021, culminating in an EP in late 2021.
• Listen to "I'm Fine": Nathan Hartono I'm Fine
---