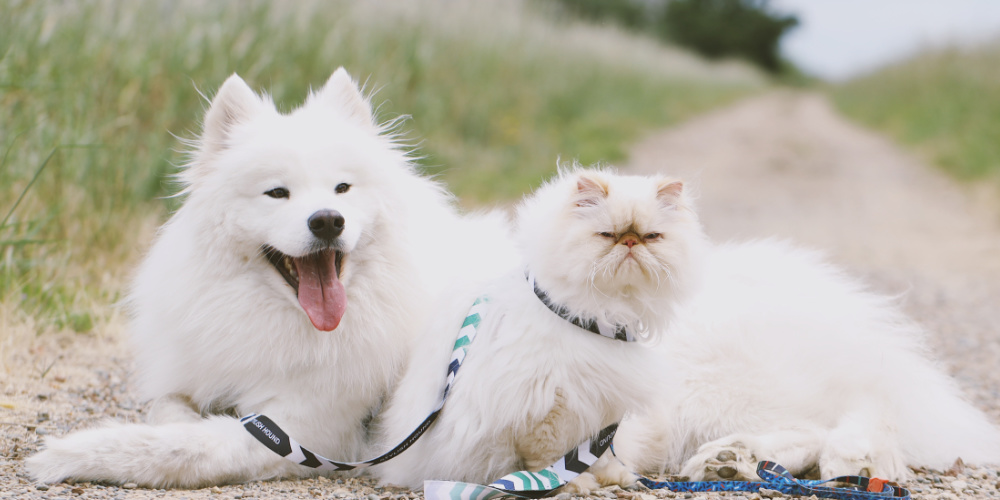 Full time photographer Rinsa Li, 29, loves taking photos of her two pets: A six-year-old Samoyed dog, Casper, and three-year-old grumpy cat, Romeo. She and hubby, 26-year-old Wei Cheng Phee, takes them along on their travels through some of New Zealand's most picturesque destinations like Lake Tekapo, West Coast and Queenstown around the South Island.

Casper moved in with the Christchurch-based couple some three years back. In contrast, Romeo was acquired as a kitten from a small town called Timaru, about a two-hour drive from Christchurch.
It then came to introducing the two of them together: "When I first brought Romeo home, we separated them for almost a week. Romeo stayed in the bathroom and we set up a baby gate to give Romeo some space from Casper," says Rinsa.
She adds that while Casper was very curious and he knew that we brought home a
new family member straight off the bat. "After a while, Romeo started to approach Casper and we would feed them at the same time to get them used to each other."
From A Distance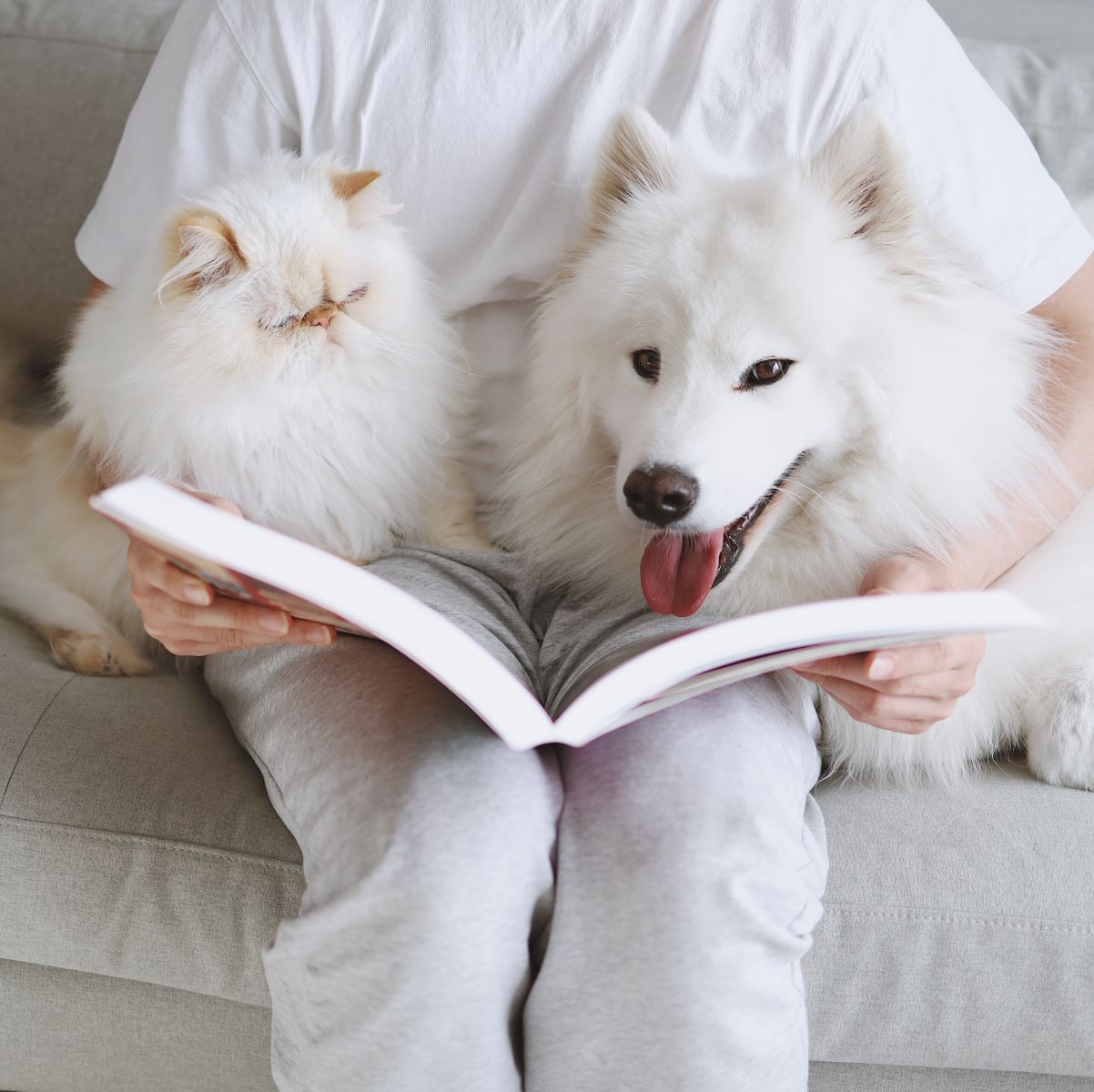 Their owners were amazed at the relationship that blossomed between their dog and cat. "I noticed Romeo would walk to Casper and Casper would lick Romeo's face," adds Cheng Phee.
"It started out at a distance but now they basically can't be apart from each other. Even before Romeo came home, we would go to Timaru and swap Casper's and Romeo's blankets around, so they get a familiarity of smell from both of them."
Endearing moments were noticed as the pair spent much time together, from cuddling up on the sofa to going on long walks around the countryside together.
"I guess Casper really likes to get our attention and Romeo likes to get Casper's attention
So that's why it is easy to take them both out exploring because Romeo likes to follow
Casper; and Casper likes to follow us," says Rinsa.
Looks Can Be Deceiving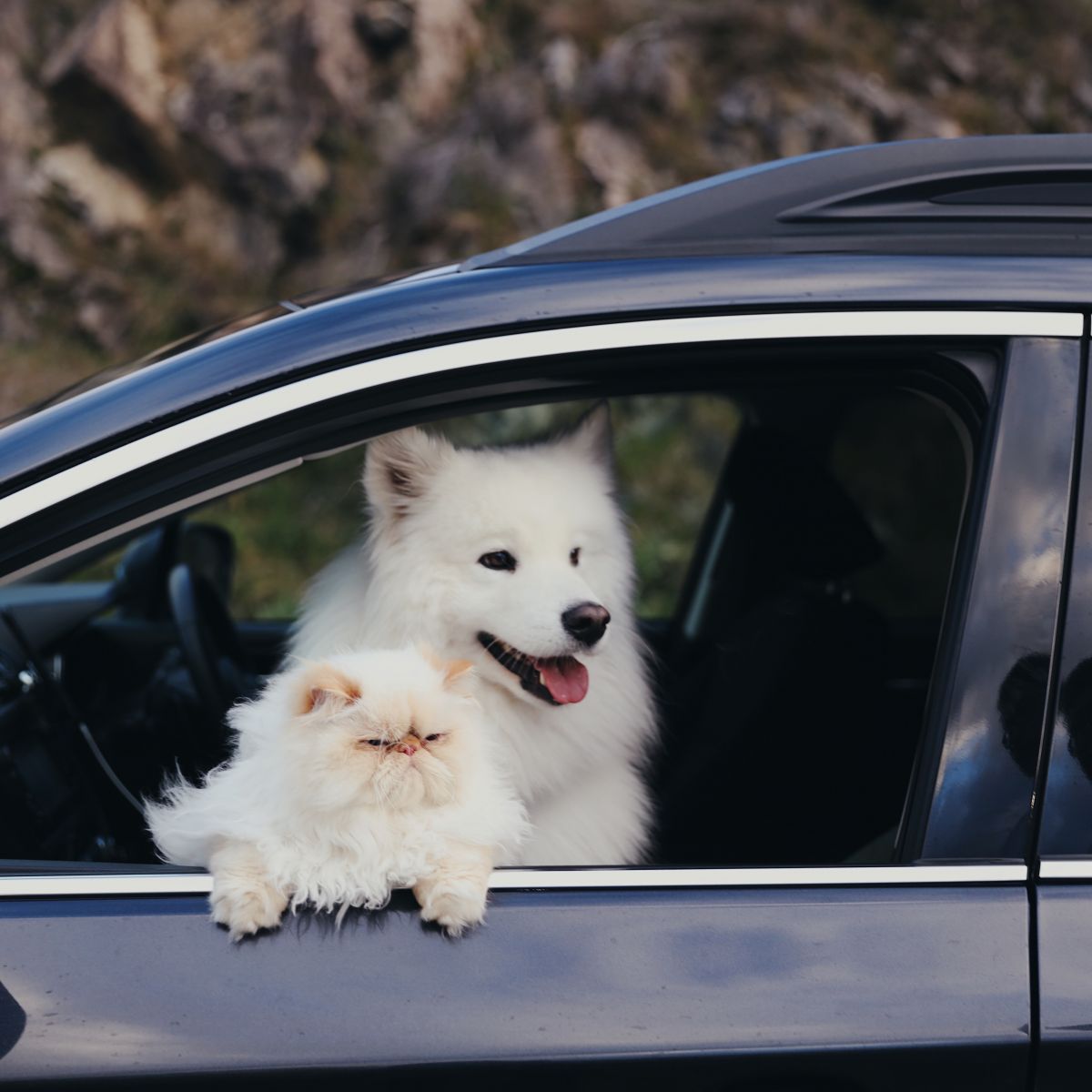 While Romeo may look grumpy, he is actually "the sweetest cat I have ever met" says Rinsa. He will allow anyone to hold and cuddle him. Described as very playful, he enjoys chasing toys too.
Casper is sweet and gentle, but gets jealous very easily. "For example, if I have friends to visit and don't give him attention, he would start to talk a lot and push Romeo
away to steal the spotlight," says Rinsa.
The pair follows their paw-rents on their scenic road trips, even for lengthy two-week excursions, in a family campervan.
"We usually bring them on trips every couple of weeks and our walks are a couple of hours. We also try to do more trips in the winter as the temperature is much cooler for the both of them," says Rinsa.
Romeo has a smallish travelling backpack (for when he gets tired and has to be carried) while Casper happily walks the whole way. "They definitely like to be together and they spend the most time together – sleeping, eating and exploring.
Ardent Followers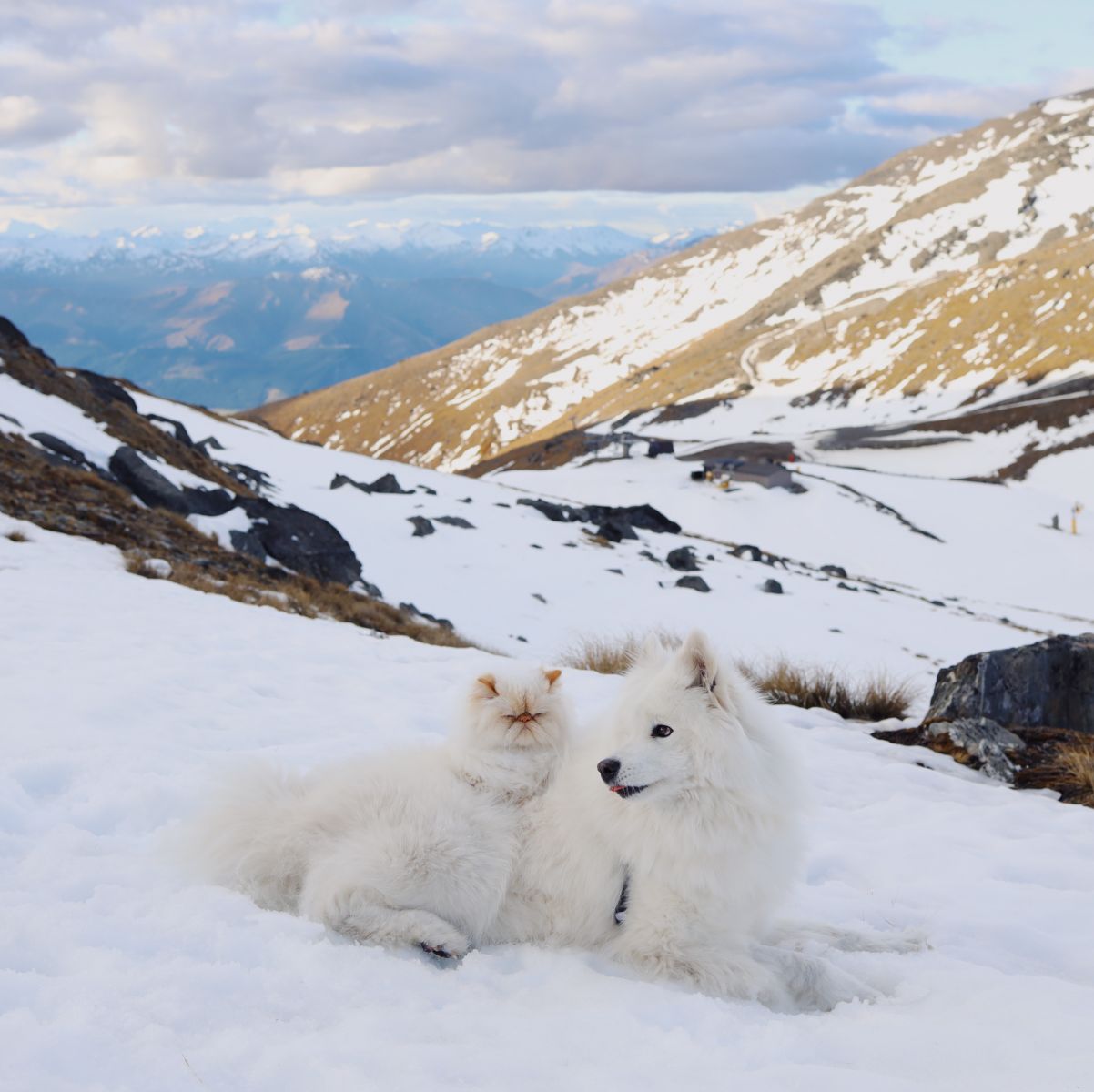 Cheng Phee, who works from home, says having them next to him is "very reassuring". "They're basically our kids. When people ask if we have kids we say 'we have two fluffy kids', that's enough for us."
The unlikely pair has since racked up more than 38,000 followers on Instagram. The couple also share their pets' adventures on Facebook, and recently started a YouTube channel.
They certainly never expected the following they gained on Instagram, but are pleased their content is making people smile and laugh.

Text: Therese Tan | Photos: Rinsa Li
---