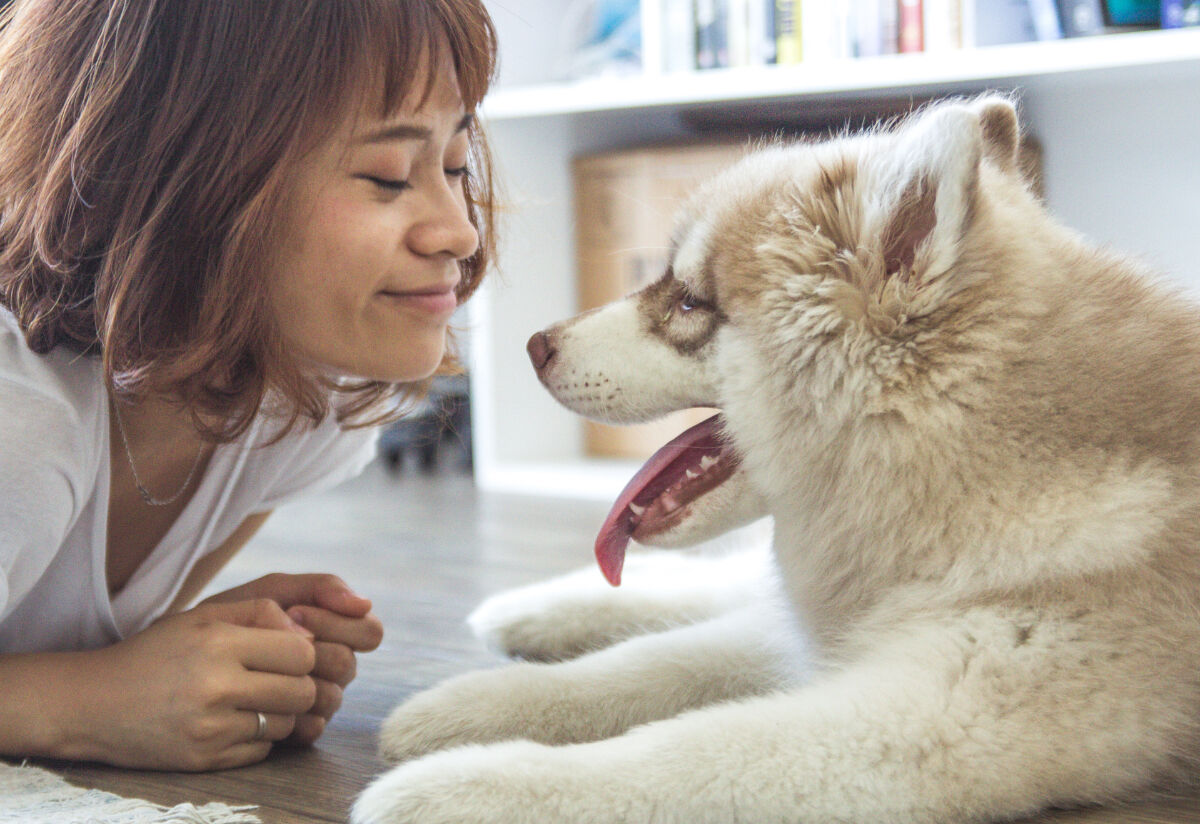 Hungary: Short-headed, co-operative, young and playful dogs were most likely to gaze into the human eye says researchers from the Department of Ethology, Eötvös Loránd University in Hungary.
Forming eye contact is important in dog–human communication. In a study involving 130 family dogs, Zsófia Bognár, PhD student, first author of the study, said: "The boxer, bulldog, pug, and snub-nosed dogs, in general, have a more pronounced area centralis in the retina, so they can better respond to stimuli in the central field, which may make it easier for them to form eye contact with humans."
The report published in Scientific Reports found a total of four independent traits that can affect the dogs' ability to establish eye contact:

Besides dogs with shorter head, the breed function also plays a part. Co-operative breeds and mongrels established eye contact faster than dogs from non-cooperative breeds. Shepherd dogs, for example, are visually co-operative who follow the direction of the owner's hand/stick during their work.
The mixed breeds performed similarly well, even though 70 percent were adopted from a shelter. In addition, younger dogs and more playful dogs too displayed their readiness with eye contact.
Eye contact plays a fundamental role in human communication and relationships and dogs have adapted well in this area.Forming eye contact with the owner raises oxytocin levels in both parties, which plays a role in developing social bonding.

The research was part of the European Research Council funded Senior Family Dog Project, aimed at aging research. The oldest dog participant was 15 years old.