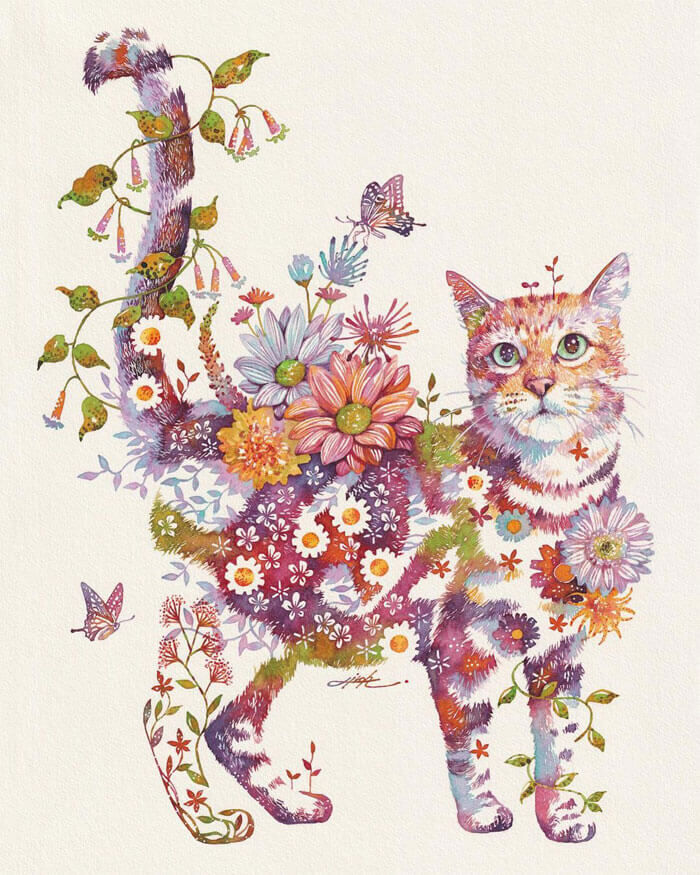 Hiroki Takeda is a Japanese artist who specialises in watercolour paintings. This year he's been gaining much traction on the social media platforms for his charismatic cats, dogs, hamsters and assorted menagerie found in his expansive portfolio.
He focuses on three-dimensional animals while expressing their strong presence and even, their cuteness. Using a vibrant colour palette, a fusion of flora and fauna are then added along the lines of its body.

His style is marked through and through in a garden of blossoms and grass found in almost all his creations. He attributes the floral inspiration and motifs to his upbringing – in an environment surrounded by nature and a doting mother who loved flowers and greenery.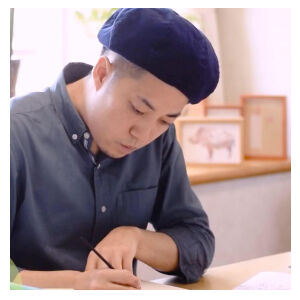 He fell for watercolours as an art medium while still studying. He starts out drawing with photos of animals as a reference point. Then his vision in his head comes into play as he fills each of them painstakingly. He fleshes out the body with various plants, wandering butterflies and assorted flowers.
On average, this artist spends an average of five hours on each A4 size botanical-inspired painting.
To keep up to date with his latest creations, follow Hiroki Takeda on
• Instagram
• Facebook
By: Theresa Tan