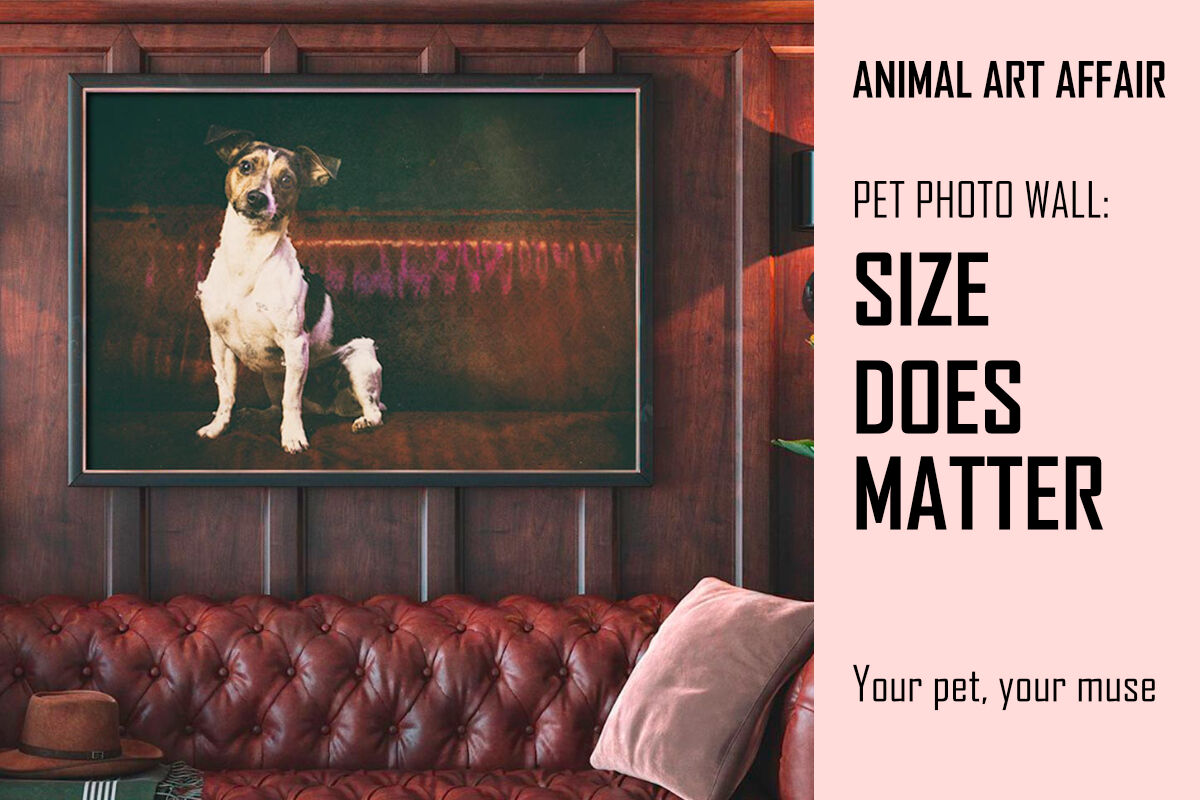 Pet photography portraits tell us stories about their subjects: They speak to our hearts and souls. But most of all, it is a wonderful way to pay homage to our pets.
William Falocco, 47, from Pet Photo Wall, says: "The subject does matter, and some subjects should simply not be resigned to a little pic on your mobile."
The right photograph, when viewed on a grand scale, can completely transform an experience. He adds: "You may have the best furniture, decor, and lighting around, but no room is truly complete without joy-inducing, museum quality, fine art photography."
The Devil Is In The Details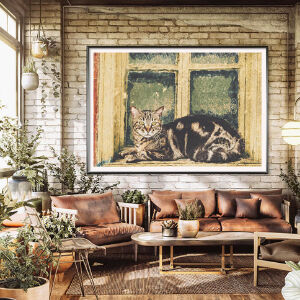 Based in Terni, Italy, the company prints the art work with archival materials. William works closely with senior professional teams from the very beginning of the printing phase through to the completion. He adds: "No automatic filters, no AI. My camera, my passion, Photoshop and my Wacom."
It's the attention to small details that make great works. "We take care of even the smallest details such as, for example, using special cotton gloves to handle the sheets of paper, letting the prints 'rest' 24/48 hours, protecting the prints with neutral ph tissue paper or using Rotatrim Professional cutters (recognised as the best in cutting precision by professional photographers, art galleries and museums around the world).
The large format printers pushes out a resolution of 2880 × 1440 dpi to ensure faithful reproduction of even the smallest details. His gallery pieces are limited to 50 pieces. "Once finished, that's it!" he adds.
At The Beginning…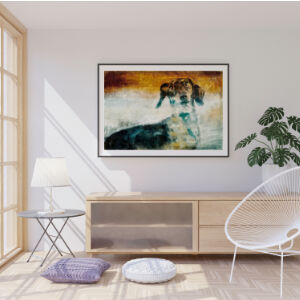 Many passions start with a gift. William was seven when he received a pocket Kodak 200 Ektra from his mother, Elisa. Reminiscing, he says: "It was with fixed focus, and looked like a 1999 space weapon. That was 1980 and now, as then, photography has never left me."
It was his mum's passion for animals that got him started in pet photography too. William happily adds: "All of them! Cats, dogs, ducks, hamsters, name one! Do you know anyone who has ever had a house eel? Here I am! I think I was 10 years old and I remember being the only one in the family he did not bite!"

Then came Puffetta in 1990. "She was the only grey striped kitten from a black litter they gave up for adoption and I gave her to my mom for her birthday. She stayed with us for nearly 18 years surviving four cancers. Sadly, she died in my arms and a part of me died with her."
Natural Evolution
It was 2010 when William had the chance to cooperate with another artist, Marie, 50, for an editorial project who saw the publishing of a photograhy book.
It was love at first sight. William, photographer and graphic designer; Marie, make-up artist and photographer assistant. Many passions in common, one above all: their love for pets.
They were working together for the theatre when the idea of a particular project began to outline their future path together: Pet Photo Wall.
(L-R) William Falocco and Maria Bucalo: "Pets are part of the family!"

The absence of animal companionship in their home led to the adoption of two Siamese cats Jasmina and Jarod. "They made us reborn and even more, giving us what only animals can give: unconditional love."
Jasmina, 14 years old, left William not too long ago. He says: "I was able to experience such severe pain that I didn't think I could survive." Jarod continues to spur him on along with Kiki who has been with them for a few years now.
"These photos, these prints, are my passion, a n ution of my photographic profession for almost two decades, but they are also for them, Puffetta and Jasmina and for all the dogs and cats who are not lucky enough to have someone who love them. Many of the dogs and the cats in my photographs live in shelters."
Parting words from this photographer: "I really hope their eyes can give you something good. I really hope their eyes can make you smile."

Text: Patricia E Tan
Photos: William Falocco
---
About Pet Photo Wall…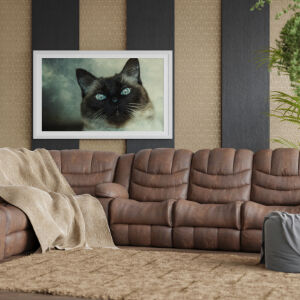 Based in Terni, Italy, Pet Photo Wall offers quality original and limited edition art prints focused on pets.
From individual homes to boutique hotels and large scale residential, commercial and hospitality projects, their goal is to be a partner and provide all the help needed to impress your clients with impactful original art prints for pet lovers.
• Website: PET PHOTO WALL