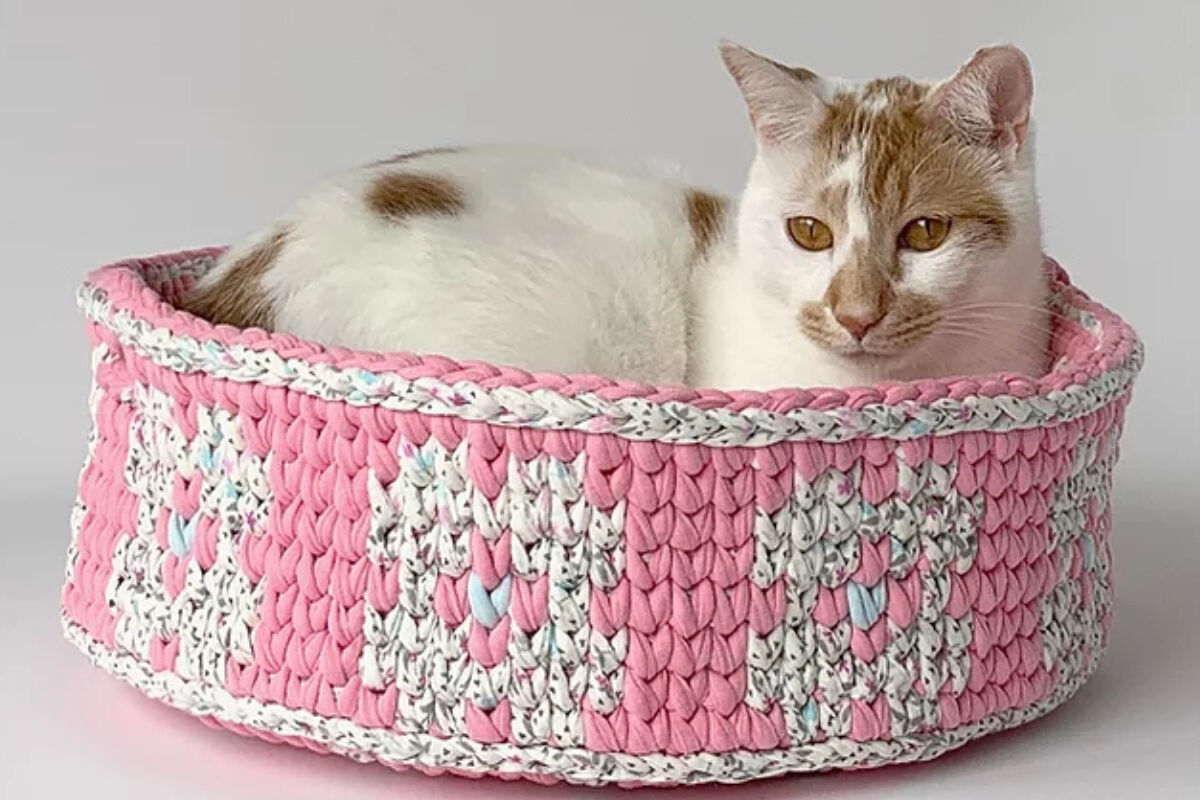 Deniz Aygün Benba, 47, founder of Sweet Dream Baskets and Irena Kaufman, 43, share a common love for animals, nature and crafts.
These two friends from two different continents – Deniz is a Turkish national living in Japan while Irena is a Slovenian living in Italy – met on social media. With their creative and eco-responsible mindset, they bonded on a singular project: Creating cat baskets with an eco-responsible slant.
Says Irena: "Sweet Dream Baskets is an environmentally conscious brand, that unites artisans who knit by crochet hook. They make unique baskets and accessories with stunning patterns."
Creative Collaboration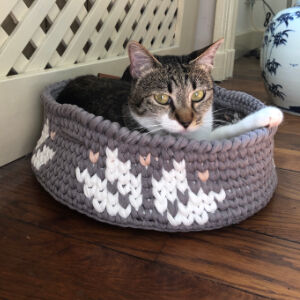 The company uses yarn that is made of unused textile waste that fashion brands give away. This saves 1,828 litres of water per kg of yarn on the scratch friendly cat baskets.

Together they decided a creative collaboration draws from a combination of their respective skills. Irena adds: "We created a cat basket for which I drew a pattern and Deniz with the artisans knit them with crochet hook. The idea of the lotus flower pattern emerged very quickly in my mind."
The symbolic lotus flower design on the baskets represent deep meanings for these two ladies. "It is one of the most pure flowers even though it grows in muddy waters. It submerges every night into the river water and miraculously blooms the next morning, sparkingly clean. It is why it also represents the act of rising above despite the challenges," says Irena.
Crochet Crafters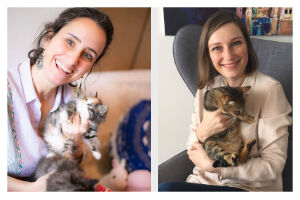 Since the introduction of these baskets into their respective communities, they have had "fantastic feedback". The baskets are available on their online shop, selected pet shops and boutiques.
Deniz notes that: "With this journey we also have the opportunity to promote the crocheting craft. It's a special manner of knitting and looping that has not been seen so much for several decades."
The ladies hope that their aspiration of combining the old-fashioned craft of crocheting with an elegant pattern into a contemporary aesthetic piece, will influence people. "We need to preserve our ancestral heritage and our know-how. And we certainly hope that our work will make a difference for the planet and inspire other brands to follow the path of eco-responsibility," adds Denize.
Website: Sweet Dream Baskets
By: Therese Tan
---