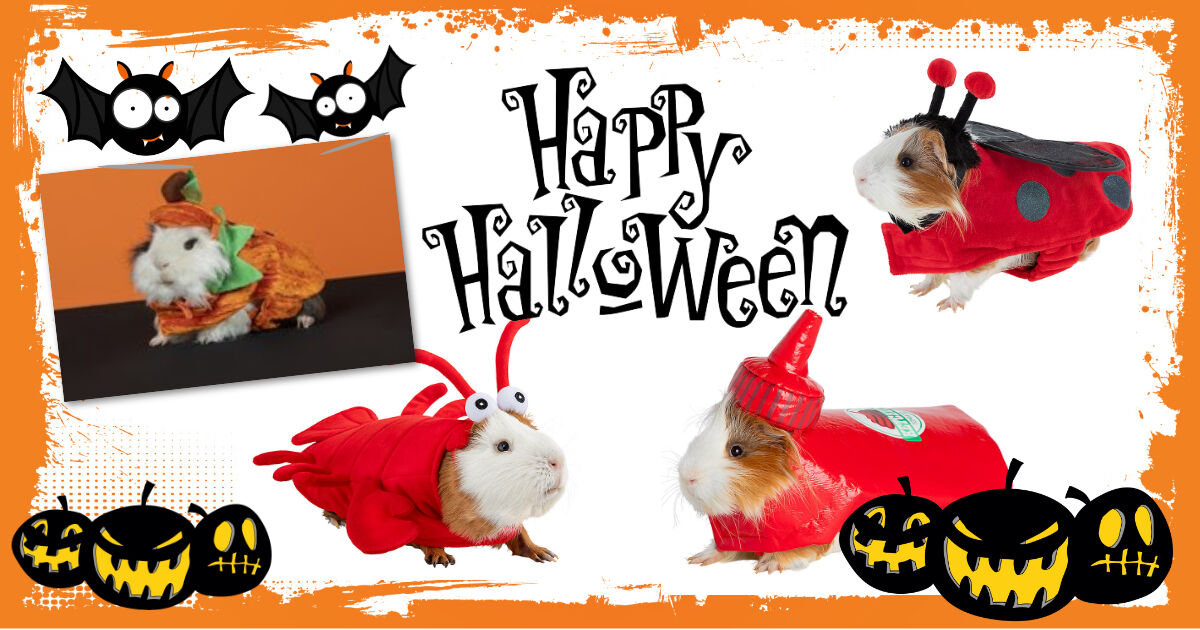 During the Halloween spell, you can get a myriad of spooky costumes for small pets, so every guinea pig, rabbit and bearded dragon can join in on the fun.
Dr Gregory Costanzo, Resident Vet from PetSmart in the US, shares tips for safely outfitting small pets and reptiles this Halloween.
After finding the perfect look, Dr Costanzo, says that pet parents should take specific precautions to ensure that small pets and reptiles are safe in Halloween costumes. "The bottom line is, when dressing up any kind of pet, pet parents should take it slow and watch for any negative reactions to ensure pets are happy and safe."
• Find A Good Fit
Ensure your pet's costume is not uncomfortable or interfering with their movements. Costumes should not cover their eyes or nose and should not be too tight.

• Use Treats
Dr Costanzo recommends using treats to let pets know that dressing up can be fun. "Positive reinforcement has been shown to work with small animals when doing basic training," he said. "This could help your pet get more comfortable with clothing."

• Do Not Leave Pets Unattended
Pet parents should always directly supervise their small pets and reptiles while wearing costumes or clothing to ensure they are comfortable and safe.

• Watch For Signs Of Stress
For small pets like guinea pigs, Dr Costanzo says signs of stress would include increased respiratory rate (breathing), hunched posture, closed eyes, tooth grinding, pinning their ears back, increased vocalisation, aggression or attempting to physically remove the costume from themselves.
For reptiles, signs of stress may include increased respiratory rate (breathing), closed eyes, aggression or attempting to remove the costume from themselves.

• Be Gentle During Photo Opps
"Small pets like guinea pigs are easily startled by bright lights and loud noises, meaning pet parents should be careful taking photos," he adds. "Avoid using the flash and make sure your pet is comfortable being the star of your photoshoot before you start taking pictures."

Source: PetSmart's Halloween collection
---
Halloween Costumes For Dogs And Cats
SHOPEE: SPOOKTACULAR FUN

Are you ready for a spooktacular Halloween this October? Shopee has lined up just the thing for your pets.

Made from cotton or soft plush fabric, these costumes are lightweight and comfortable. Velcro is used to hold various parts of caps and cloak, making it easy to adjust for a better fit.

TO BUY: SHOPEE