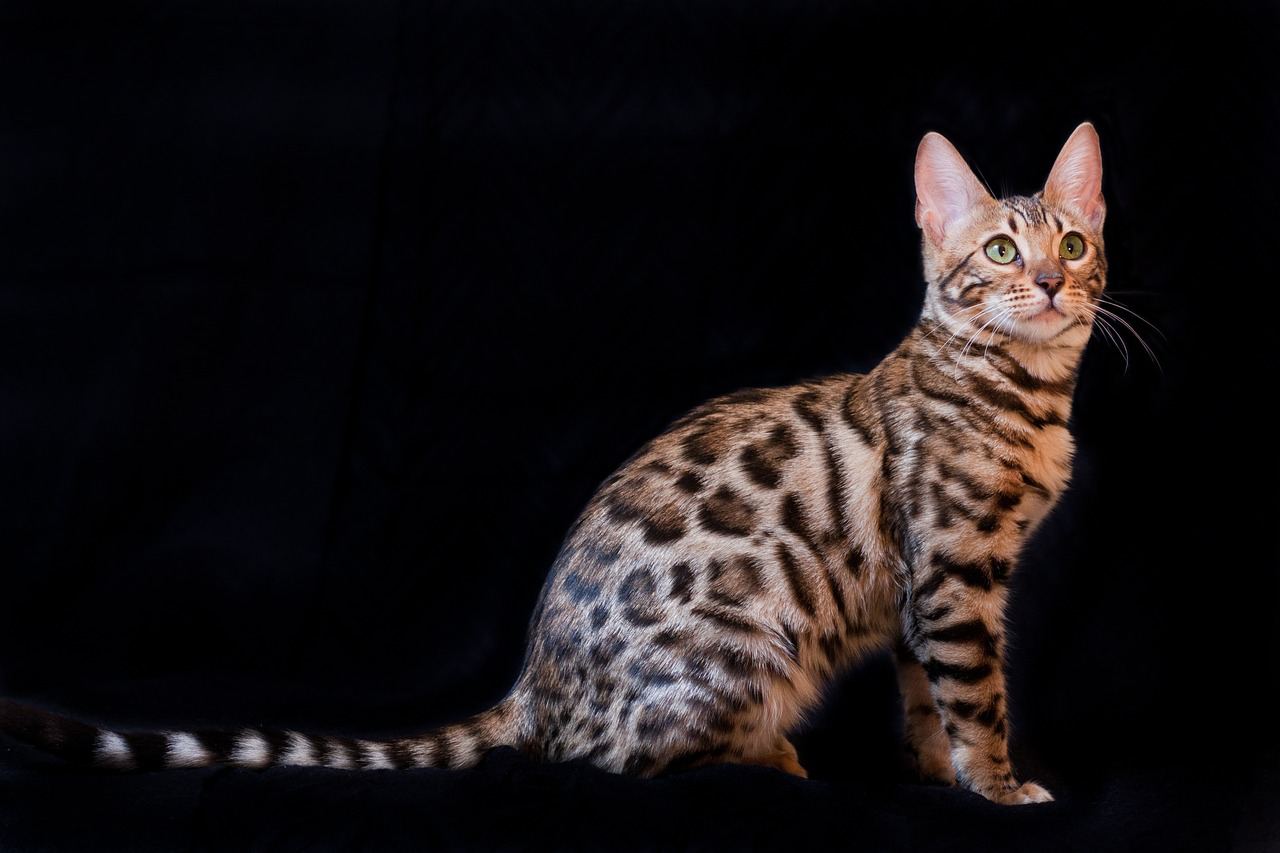 Alfred Khan, 41, is the owner of Designer Bengal. He's a well-known figure in the local circuit and has become the de-facto advisor for all things a-la-Bengal-Cats. Being in the business for more than a decade, his dedication to both his clients and cats has earned him a reputation that's hard to beat.
As a recognised specialist in this field and a certified breeder to boot, he knows quite a few things about these gorgeous creatures, to say the least. That's the reason why when any prospective owners come through the door of his shop at Telok Kurau, he makes sure they leave fully educated and fully understand what they are getting themselves into.
He says: "First, I give them a briefing with emphasis on their origins." He uses posters to tell them about this man-made hybrid – this is not your average domestic cat per se. While it is the call of the wild that makes these cats ever more attractive, understanding their nature would contribute to a forever home for the cats.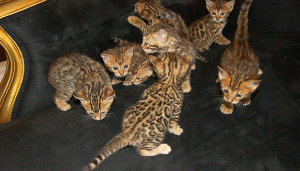 Back To Basics
Legally, the standard breed in Singapore must be at least five generations removed from the original. Generally, it's easier to handle one that is seven to 10 generations apart. "Those closer to the wild may be a bit unpredictable in terms of behaviour," Alfred cautions.
Talking to them at this time, he is in essence, getting to know the potential cat parents better too. It's important that they can maintain the cats and can accord the time required to take care of them. In terms of personality, he has to make sure the new parents are suitable candidates for the cats as they are outgoing, playful and pretty energetic.
In addition, the medical condition ‒ of the new owner and his immediate family are of interest to him. If there are family members with an allergy problem, that might be a cause for concern. Insights like these can prove invaluable and would certainly lead to fewer frustrations and discord later on.
Home Sweet Home
The cat's new environment comes under scrutiny too. He talks about areas of the house where they will be rehomed – from available shelving to scratching posts and a secure environment. Are there areas in the house that the cats can romp about?
Considerations and facilities to keep the cats stimulated and happy is one thing, cat-proofing the house is another. It's a well-known fact that leather furniture tends to attract cats claws. Cats are difficult to contain at the best of times, with Bengals, it is more so. And, meshing placed around select places in the house may not be everyone's idea of great décor.
However, Alfred wears his love for these cats on his sleeve's and says: "I will not compromise on their safety."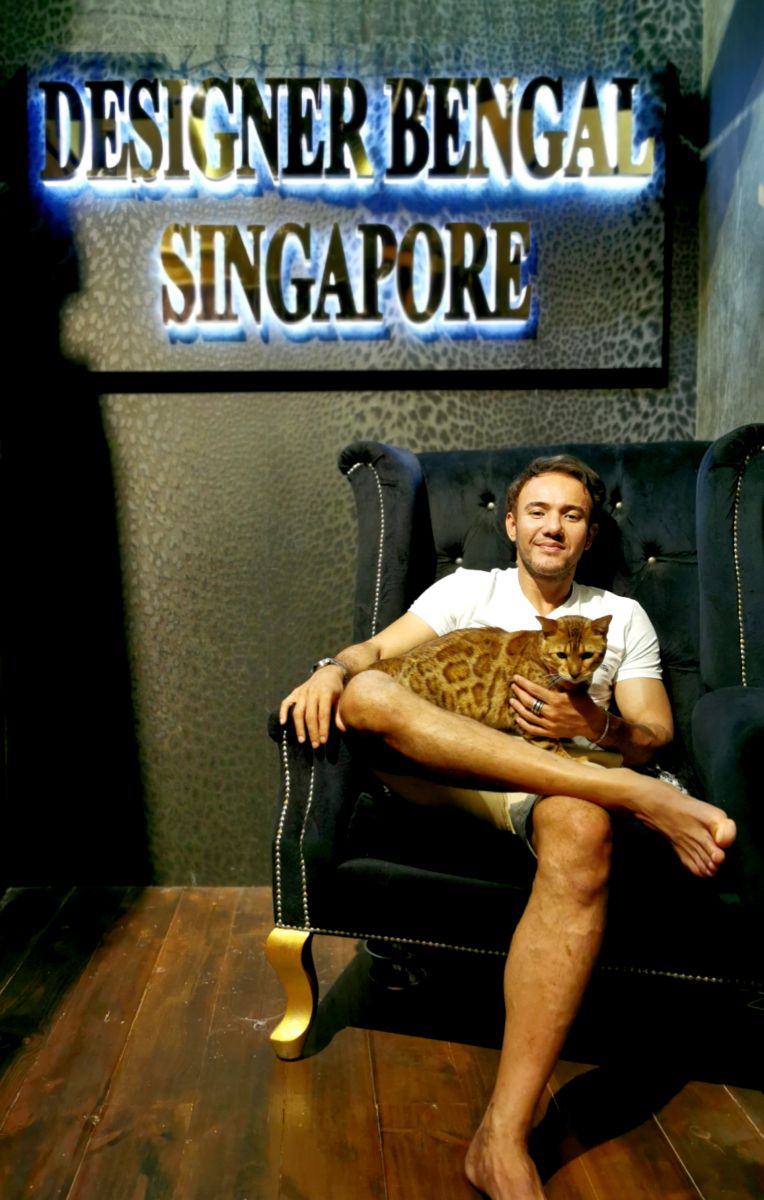 Look Before You Leap
Finally, for the diehard "I-must-have-a-Bengal-cat" he recommends that they first find a respectable breeder. "There is a small handful of breeders in Singapore and the breeder must be able to present the history of the cat to you first," he says. All his cats must be sterilised by six months of age: "This way, they are calmer and cause fewer problems as the cats mature."
In Singapore, there are a few tiers of this breed that potential owners can choose from. For a Grade 3 it varies from $2,500 - $3,500; a Grade 2 feline will set you back anywhere from $4,000 to $5,000. The top tier Premium Grade goes for around $5,000 to $6,500.
Alfred is a member of The International Cat Association and describes the Bengal as: "A dog in a cat's body, it's much like having a mini leopard walking in the house." That is the beauty of the animal, it's a walk on the wild side.
Text: By Eileen Chan