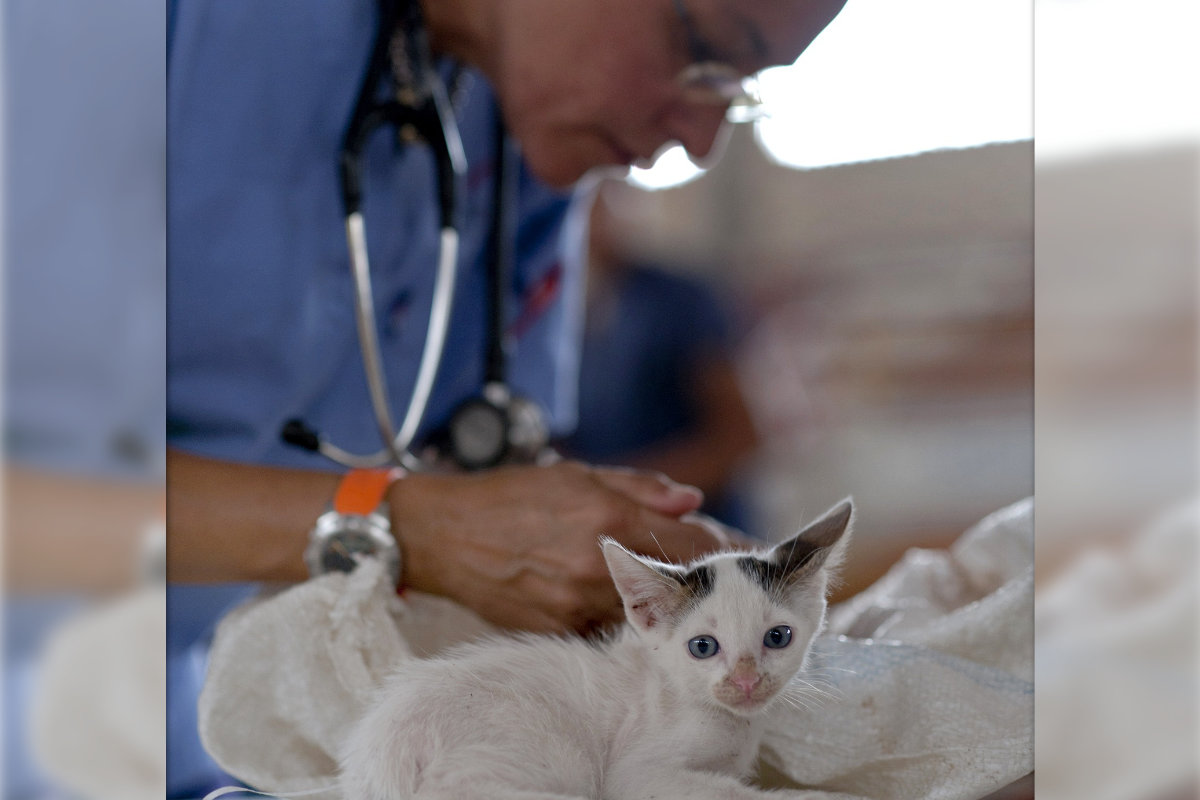 Like humans, cats have blood groups. However, cats do not have the blood-type O positive. The blood type of cats is composed of mainly A, B, and AB. Type A is the most common, type B is rarer, and type AB is rarest.
A cat's blood group is determined genetically and a single pair of genes are generally responsible for determining the blood group. About 95 percent of domestic cats are type A blood, and some varieties such as exotic short-haired cats, British short-haired cats, Persian cats, and Scottish folds have a higher percentage of type B blood.
As mentioned, the blood-type of cats is mainly A, B, or AB. Peculiarly for AB type, other blood types have innate antibodies. Understanding feline blood groups is important because unlike dogs, cats have antibodies against "non-self" or foreign erythrocytes that can cause lethal immuno-reaction. Therefore, cats cannot obtain a "wrong" blood of different blood types.
Before any blood transfusion clinically, cat blood typing is extremely important. Incompatibility of blood type can lead to fatal acute hemolysis reaction, particularly, the blood of a type A cat was given to a type B cat. The anti-type B antibodies found in type A cats have a weaker affinity towards each other, causing a mild immune response.
However, type B cats have a strong affiliated anti-type A antibody, which can cause a strong immune response. Once type B cat transfuses A-type blood, the red blood cells are rapidly destroyed, resulting in intravascular hemolysis. As little as 1 ml of type A cat blood, it is enough to cause a serious immune reaction in type B cat and, can be lethal.
Why Does My Cat Need It?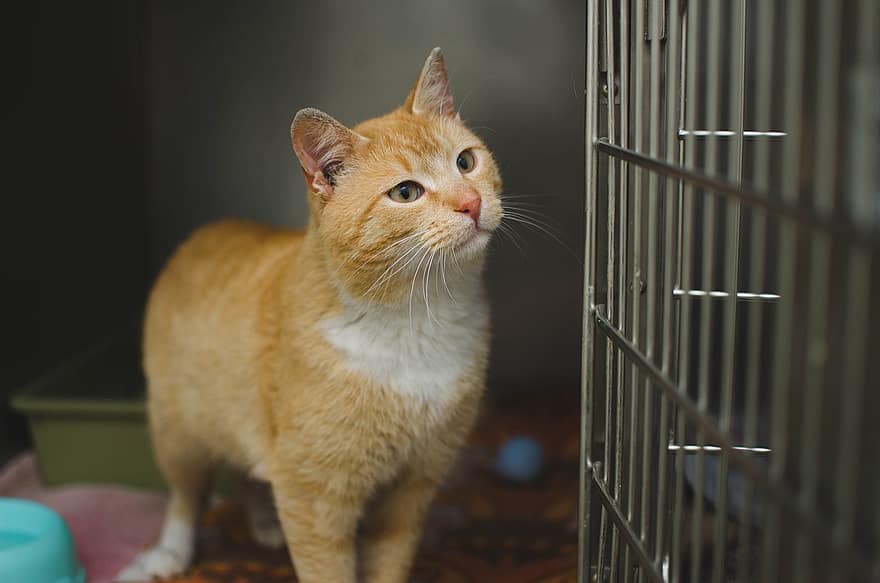 Blood-typing in cats is only tested when there is a need for blood transfusion or before breeding. Usually, blood transfusions are required because of anaemias that can lead to blood loss (mostly acute, rarely chronic).
The decision – whether a blood transfusion should be done – depends on the ratio of red blood cells (RBC) to whole blood volume ie: haematocrit (Hct). An RBC transfusion is recommended for critically ill cats if the Hct falls below 10-15 percent. It is equally important to observe the condition of the cat: Parameters like weak pulse, lethargy, and weakness are also indicators hinting a transfusion.
In cases of acute anaemia or if the animal needs surgery, blood transfusions are given at higher Hct values. Cats with chronic anaemia tolerate a low Hct better than those with acute anaemia.
In case of breeding, neonatal erythropoiesis or haemolysis can occur if cat having one blood group is mated with another cat having another blood group.
Keep in mind that blood typing is not only extremely vital prior to a blood transfusion, but also for cat breeding purposes.
Neonatal isoerythrolysis (NI) occurs when a mommy cat with type B blood gives birth to kittens with type A or AB blood and breast-feed them with a high chance of having antigens of type A blood antibodies in the milk, which can cause a severe hemolysis reaction in the kittens.
There are no obvious clinical signs to severe hemolytic anaemia, but only subtle symptoms such as hemoglobinuria and jaundice. Therefore, we must pay attention to the blood type of the parent before breeding.
Reactions & Prevention
Despite the best of efforts to prevent them, transfusion reactions may still happen. Depending on the severity, therapy can include glucocorticoids, epinephrine, IV fluids, and discontinuing the transfusion. Fever is usually mild, requiring no treatment.
Crossmatching blood is the best means of preventing immune-mediated transfusion reactions even if the blood type is known for both cats. It is also imperative blood be collected and administered as aseptically as possible and cats receiving blood products are monitored carefully.
While the AB blood type is very rare, the frequency of the MiK blood type is unknown. The presence of red blood cell antigens in addition to the AB group may explain why transfusion compatibility is not guaranteed by blood typing; crossmatching is recommended prior to any transfusion.
Breeding queens, along with blood donors and, if possible, blood recipients should be blood typed.
Blood-Typing Methods
Various methods can be used to determine blood type, both in a laboratory and veterinarian clinic setting. These include card tests or immunochromatography tests. In addition, the genetic make-up of a cat (what blood type genes it is carrying) can be found by sending a blood sample or a swab to a veterinary genetics laboratory.
If the card-typing system is used, type-AB and type-B results should be confirmed by a referral laboratory as some cross-reactions have been known to occur.
Recently, there was an introduction to an alternative novel method for blood typing ie: using the gel column agglutination test. This test is easier to interpret than the card method, although it requires a specially designed centrifuge that may be cost-prohibitive in some settings.
There are two methods in identifying blood types in feline and they are: polymerase chain reaction (PCR) using antigen-specific primers along sequencing the products and rapid kits. The most widely used method in veterinarian clinics is rapid kits since it is both cost-efficient and less time-consuming.
In veterinarian clinics, testing may be performed using a card typing system. If the card-typing system is used, type-AB and type-B results should be confirmed by a referral laboratory.
This means that cats should always be blood typed and/or cross-matched if they need to receive blood and when they donate blood to ensure any transfusion is compatible. Many breeders are recording cats' blood types on their pedigrees to prevent breeding cats of different blood types.
By Dr Andy Hua
---
About The Author…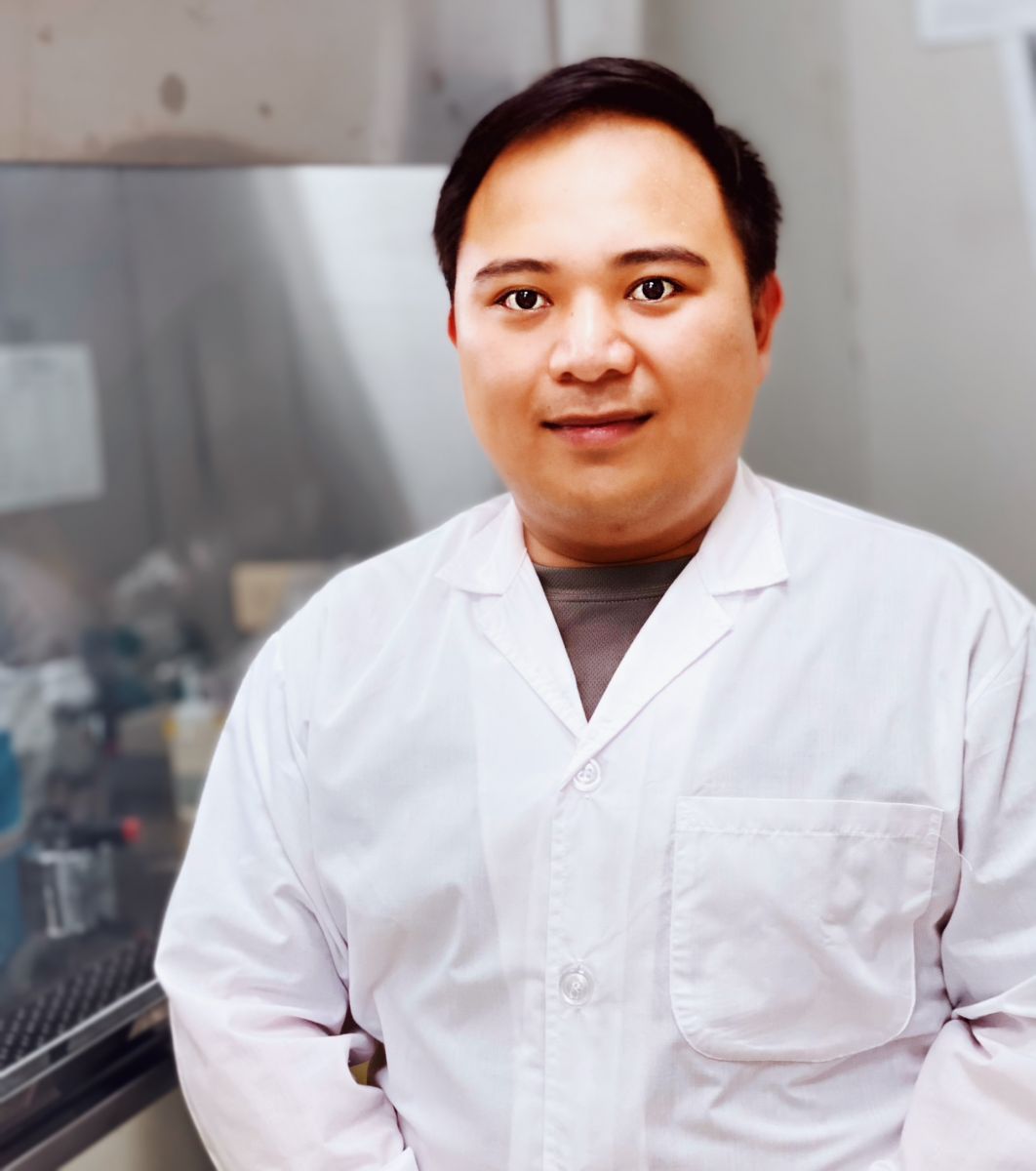 Dr Andy Hua, PhD is the current R&D and Quality Control Project Manager at Bioguard Corporation.
He is an alumnus of the University of Belize, where he finished both of his Associate degree major in Biochemistry and his Bachelor's degree major in Biology as Summa Cumlaude and Magna Cumlaude respectively.
---
Product Pick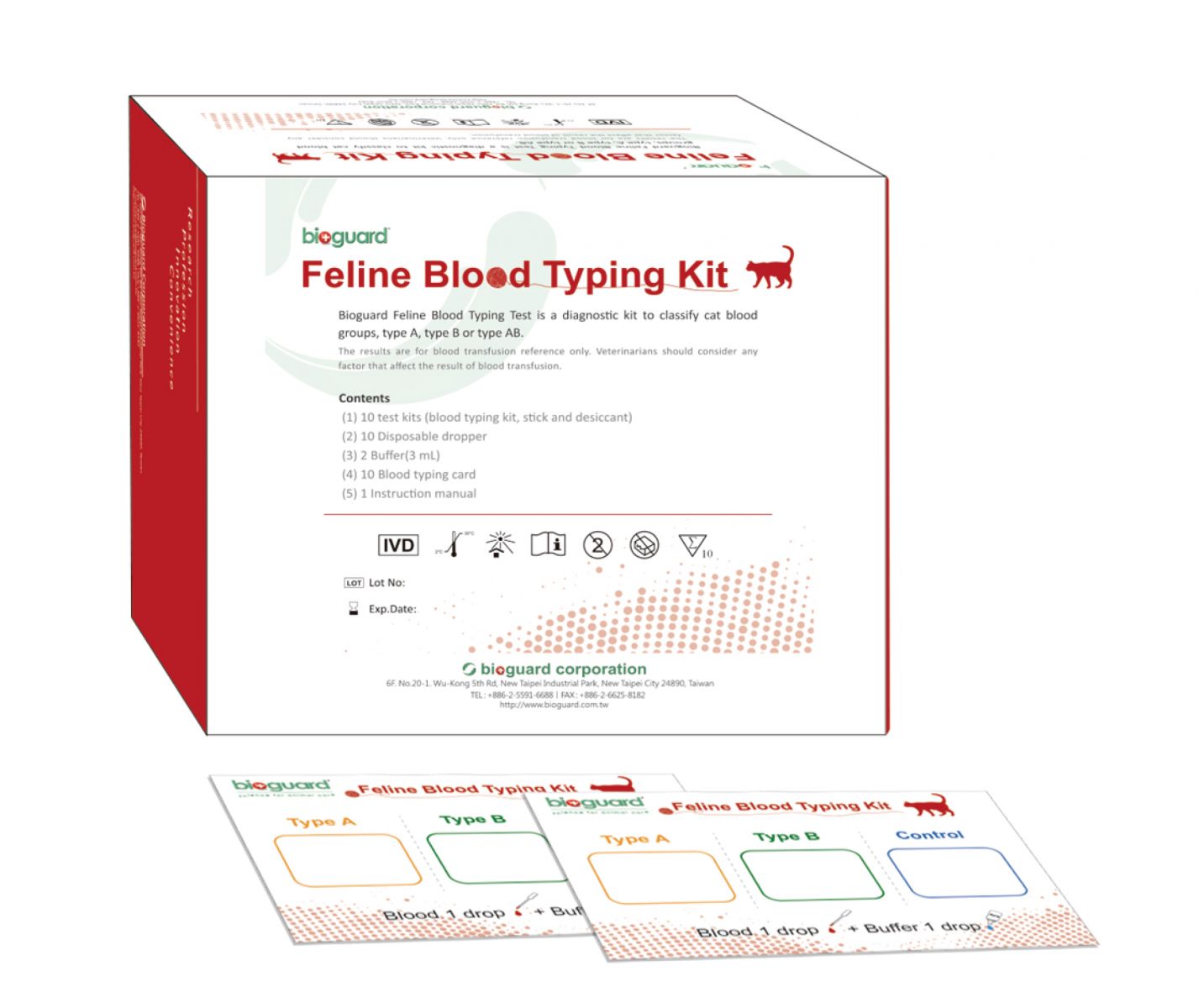 Bioguard Corp: Feline Blood Typing Kit
Developed by Bioguard Corp, a global animal health diagnostic company based in Taiwan, the Feline Blood typing kit offers a simple, accurate and reliable in-house testing method for transfusion and breeding decisions in cats.
The test is based on agglutination reaction and intended for use when performing a rapid blood group determination in cats. For more information, visit: Bioguard

​