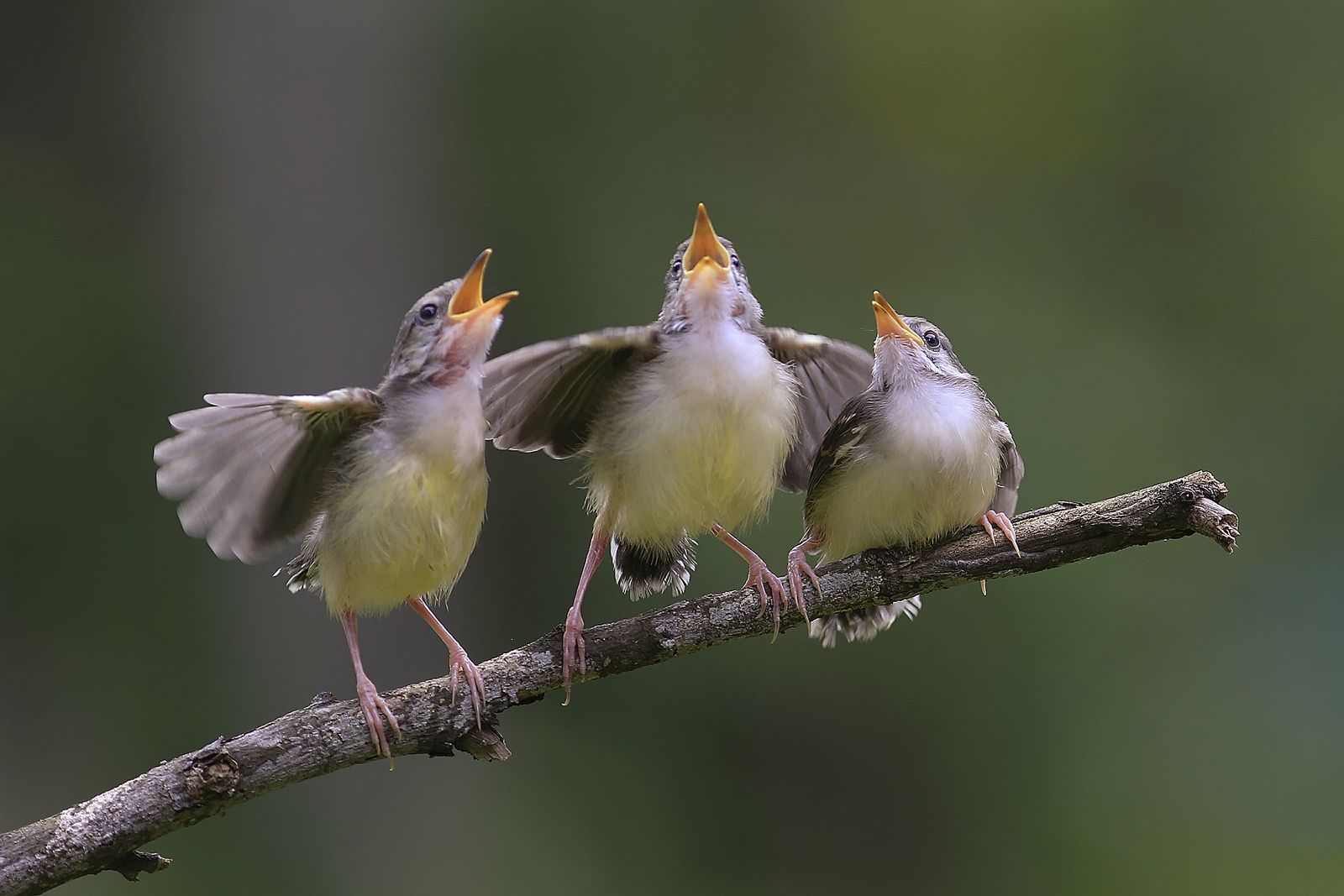 Most of us would remember a time when you could see groups of elderly gentlemen gathering at void decks with cages of birds twittering away. It was a common sight back then. While these birdmen are a lesser force, the melodious chirping of birds continues to turn our heads to this day.
But how many of us have stopped to think about the species of birds that are contributing to this symphony? Here are some prime delegates contributing to the cacophony of bird songs in Singapore.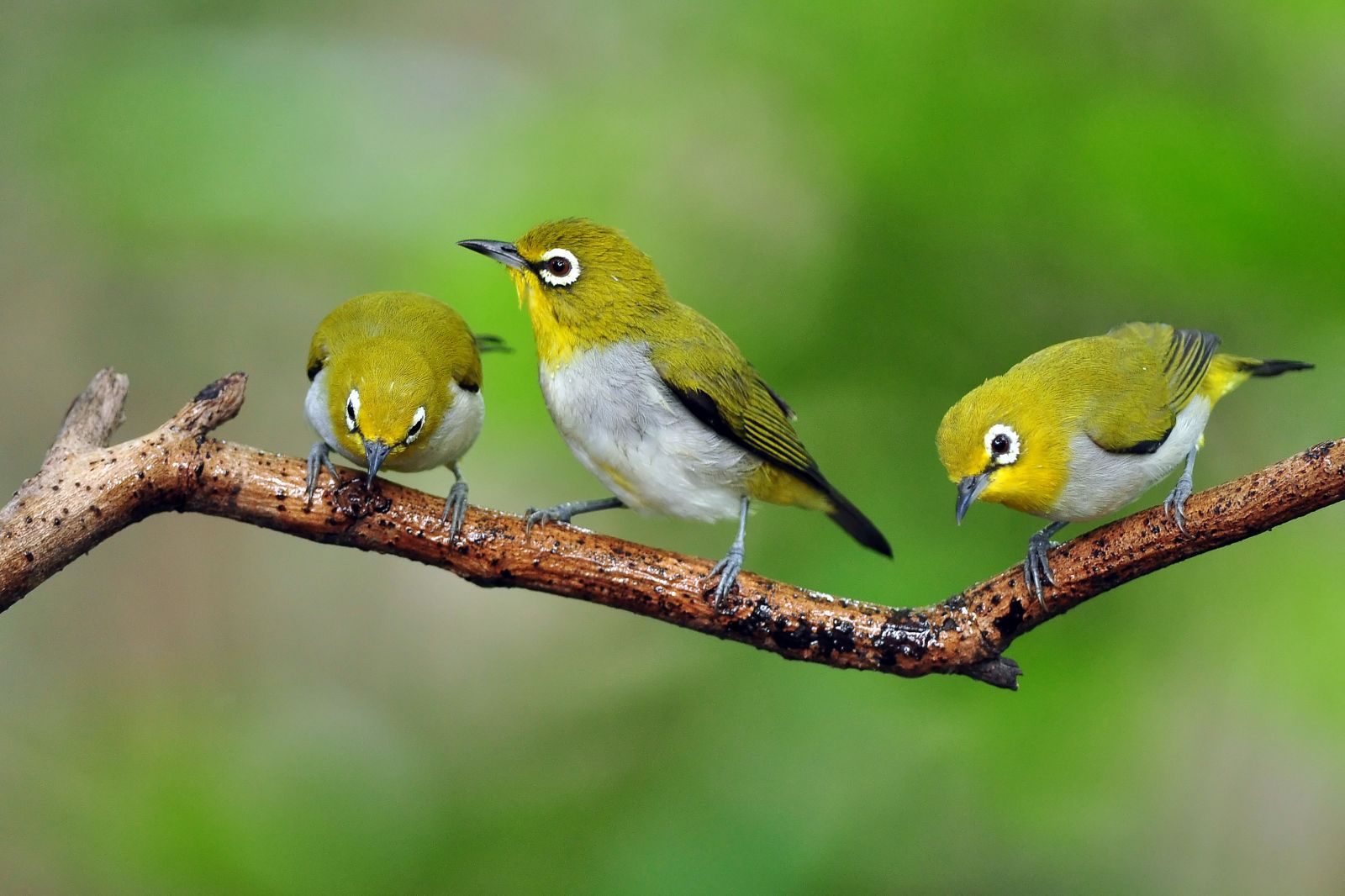 Mata Puteh (Oriental White-Eye)
Easily recognised by a prominent eye-ring and yellow-green coloured feathers, the Oriental White-Eye is a small songbird with powerful vocals. Known affectionately as Mata Puteh, which also means "white eye" (mata putih) in Malay, this species is not as prevalent as before (the '70s) likely due to a progressive loss such as mangrove and forested areas.
---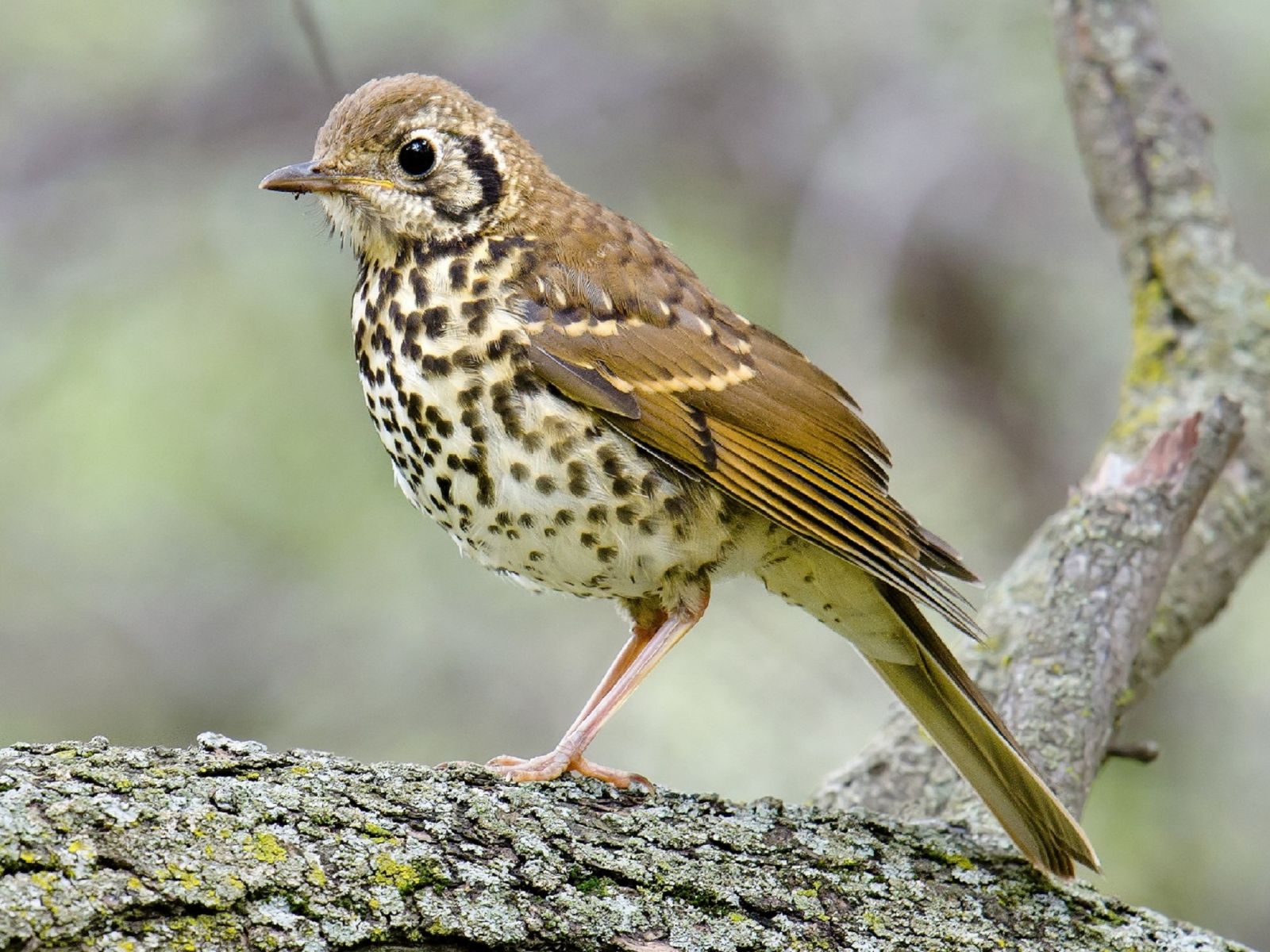 Hwa Mei (Chinese Thrush)
The Hwa Mei, which means "painted eyebrow" in Chinese, is a passerine bird of Eastern Asia. Another common species that can be found in Singapore, these birds are distinguished by their light grey-brown crowned head, stripes below the eyes and ears, and spots on its breast. It is also a popular cage bird due to its attractive singing abilities.
---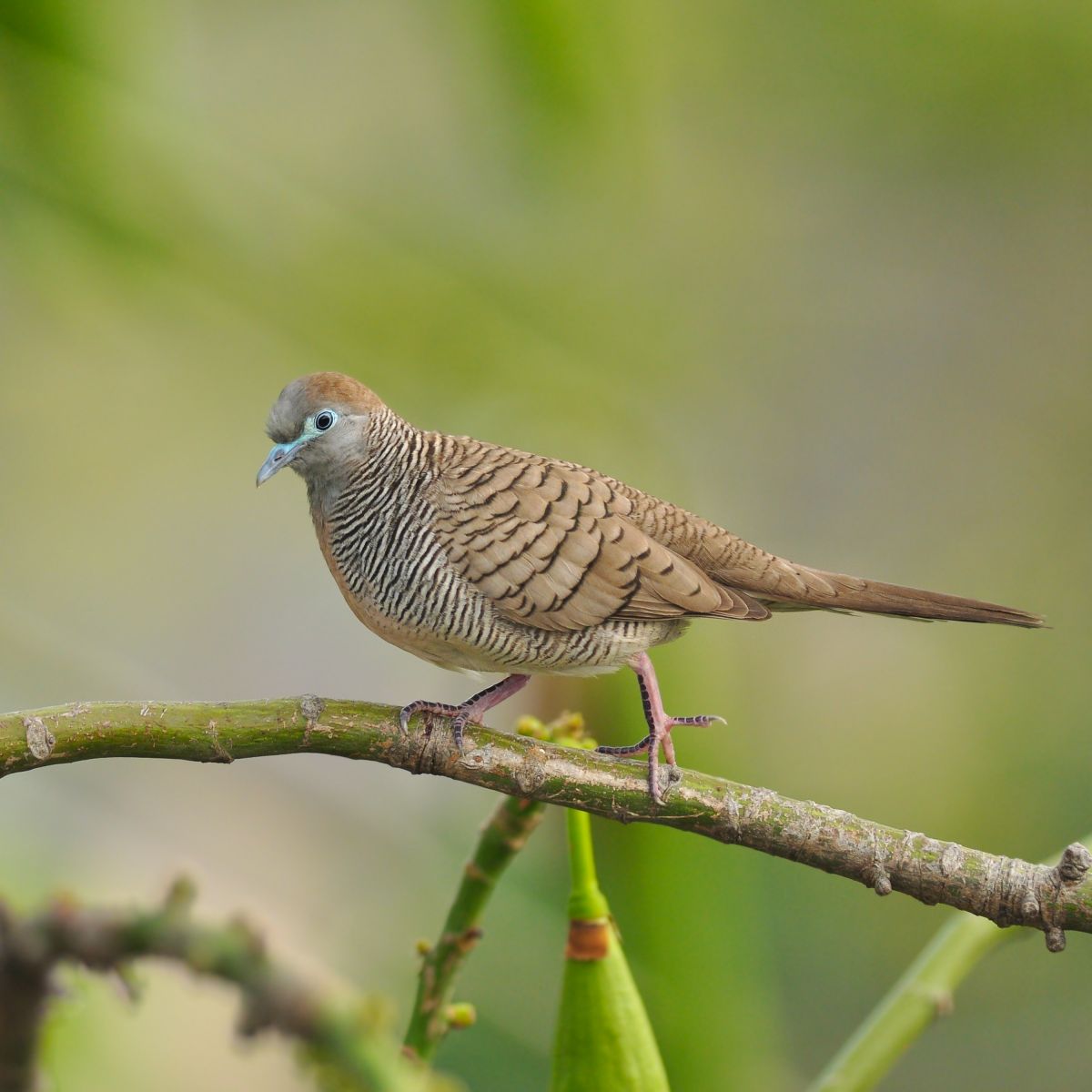 Merbok (Zebra Dove)
You may be surprised to know that this bird is a member of the dove family. Even though they look very much like a pigeon, these birds are worth quite a penny. With a long tail, and predominantly brownish-grey in colouring with black and white barrings, Merboks are well known for their pleasant soft, staccato cooing calls.
Rumours have it that a record price of $96,000 exchanged hands for one such prized singer.
---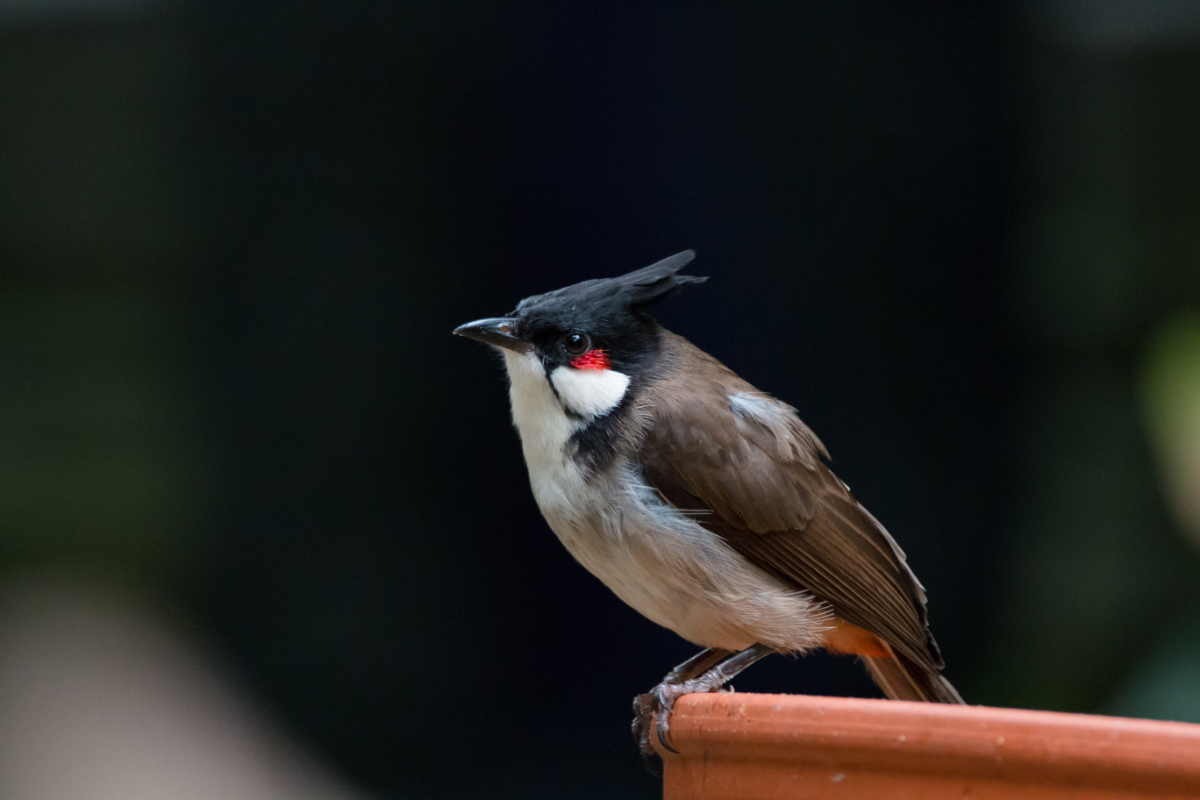 Merbah Jambul (Red-Whiskered Bulbul)
Believed to be an introduced species to Singapore in the 1910s as the result of escaped caged birds, the Merbah Jambul is usually seen in pairs. Easily identified by its distinctive black crest, red and white cheeks demarcated with a black malar stripe, this bird was featured on our $0.10 stamp in the 1978 postage stamp series "Singing Birds".
---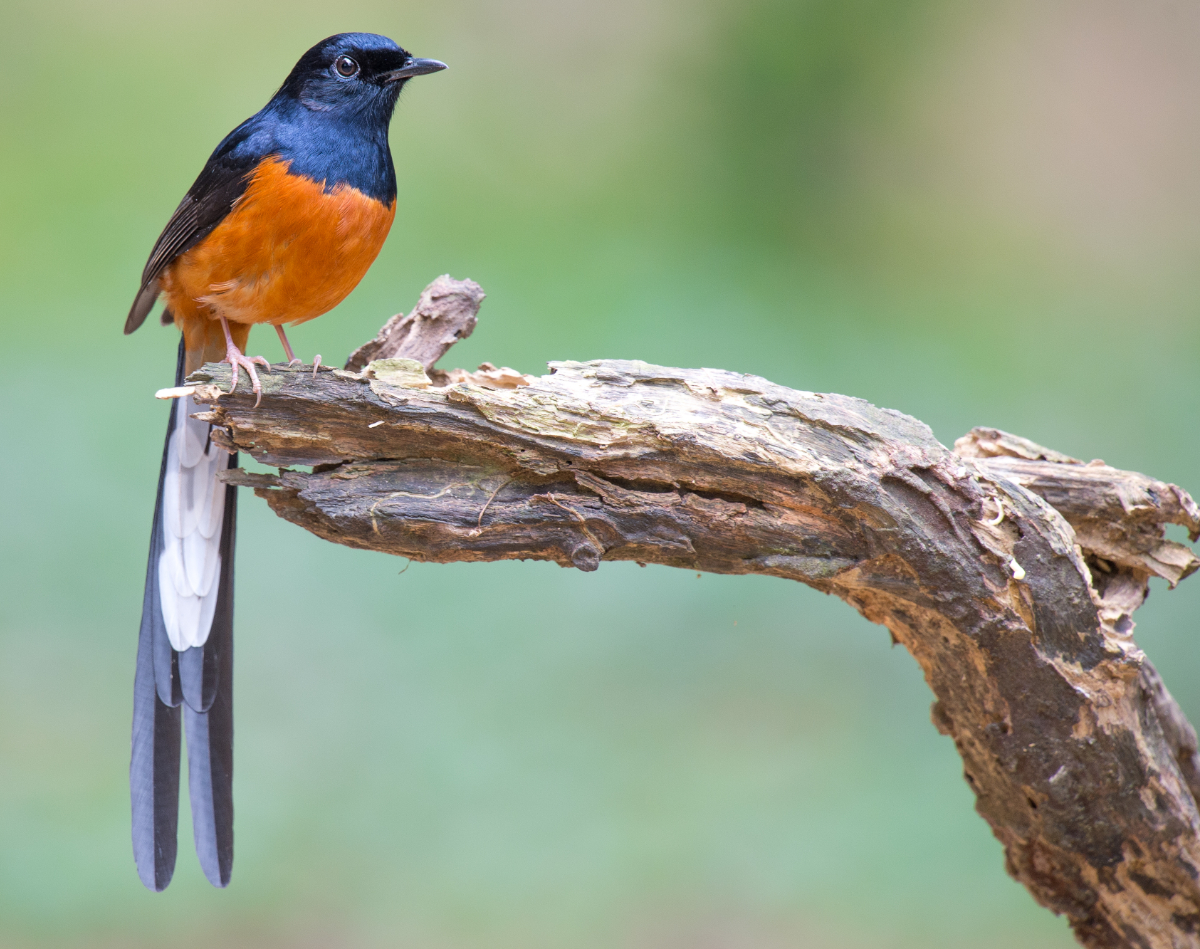 White-Rumped Shama
Possibly the least common of the lot to be found on our sunny island, you can spot a White-Rumped Shama by its glossy black head, back, and wings. Other distinguishing marks include its long tail with white outer feathers, chestnut belly and a white patch on its lower back.
It is also one of the most popular caged birds in Singapore as the richness of notes and high tonal quality, brings with it many ardent admirers.
---
So, have you ever heard any of these birds singing before? You may still catch their melodic songs as you walk through our nature reserves and parks. Do note, however, trapping them is an offence as such it's best you enjoy their melodies – in their natural habitats.
If you are interested in purchasing one, approach any of the major bird shops located around the island and get the advice of the experts. They will be able to guide you along and you may end up with a songbird to call your very own!
---
The Birdmen of Kebun Baru
Back in the 60s and 70s, Bird Singing clubs could be found dotting the island. At its peak in the 80s, hundreds of ardent fans would congregate at major hot spots like that the Tiong Bahru Bird Arena. Today, there are still such groups, albeit much, much smaller and its patrons are usually found congregating near the avian supply shops.
The Kebun Baru Bird Singing Club, however, is an exception and considered the most notable of these clubs. Located in Ang Mo Kio Garden West, the club represents a kampong culture of a bygone era. It sits on a wide expense of greenery with poles, some six metres high, neatly arranged throughout the area. With space for approximately 100 cages, the atmosphere is generally subdued as patrons and curious passersby look overhead towards songbirds chirping and singing away merrily.
Perennial favourites here include the Jambul, Red-Whiskered Bulbul, Mata Puteh, White-Rumped Shama, Hwa Mei, Magpie Robin, and Red Siskin Skylark. The club holds regular singing competitions and points were accorded for the pitch, the consistency of melody and the concluding tones of the contestants.
If you're interested to hear melodious chirping of various species of songbirds, this is the place to go.
Kebun Baru Bird Singing Club
Address: Open field near Blk 159 Ang Mo Kio Ave 5 Singapore 560159
Opening hours: 6am to noon
Best time to visit: Weekend mornings