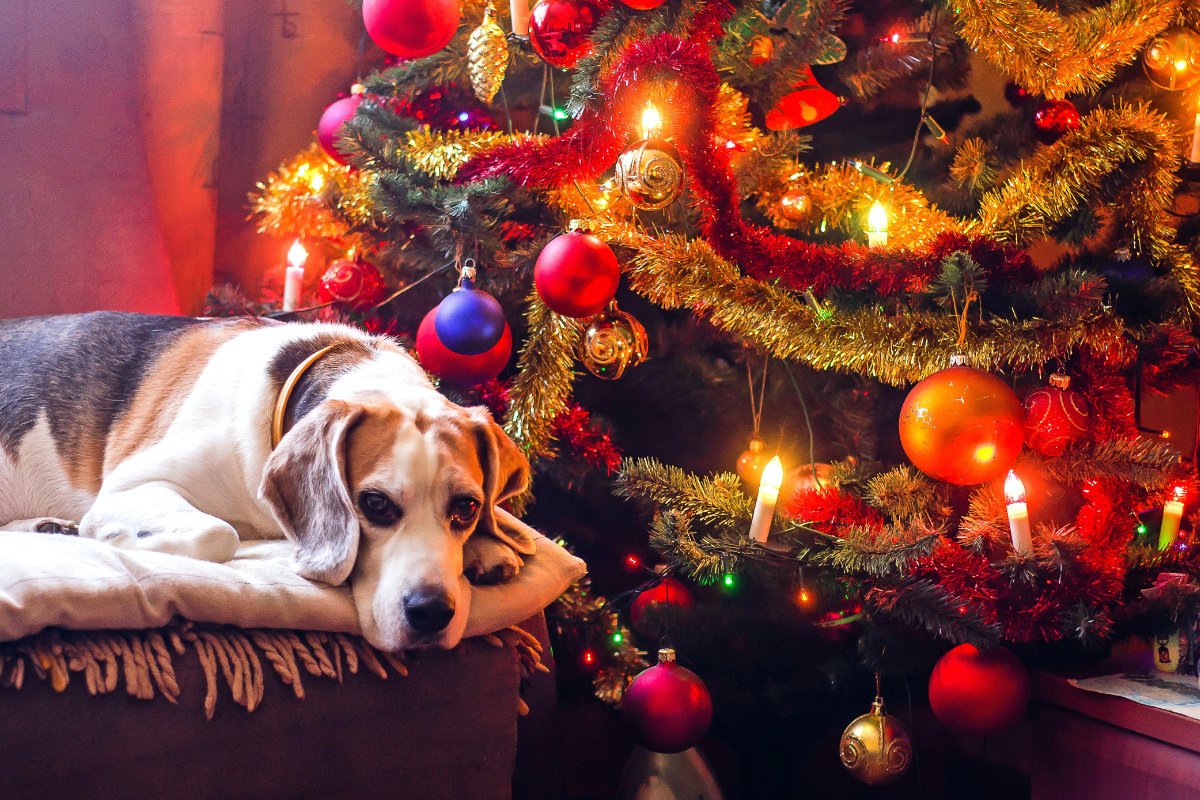 Make it a doggone great holiday! For family and friends who love dogs as much as you do, here's a selection of fantastic gifts curated just for those four-legged faithful companions.
From doggie gear must-haves to enriching foods, treats and toys, use this Gift Guide to make your shopping experience and so much more relaxing and convenient!
Simply click on the URL and you're right there at the storefront. From first-time puppy parents to your friends who've never been without a dog, there's a great gift here for all dog owners!
---
PET LOVERS CENTRE: SEASON OF GIFTING
Pet Lovers Centre is proud to provide dog lovers with a whole range of dog supplies and accessories. Whether you're searching for comfy beds, the very latest in canine fashion, or perhaps some tasty treats to spoil your hound… it's the online pet shop for you.
Now they've made it even more convenient with a delivery team that is ever ready to deliver your order directly to your doorstep at your most convenient time.
• Fish 4 Dogs: Freeze-Dried Treats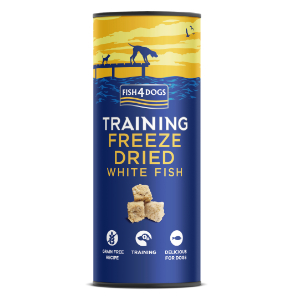 These naturally healthy treats for dogs made from Norwegian Ocean White fish. They are freeze-dried rather than cooked – a process that preserves all of the taste and nutrition of fish.
Freeze Dried Treats For Dogs are gluten and grain-free, with no artificial preservatives or colourings added. These super-tasty snacks are also great as a training treat too.
To Buy: Pet Lovers Centre
• 1st Choice: Digestive Health Dog Dry Food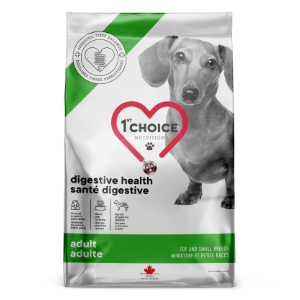 To support small breed dogs experiencing food sensitivities or digestive issues, the grain-free Digestive Health is formulated with a few choice ingredients known for their positive effects on digestion.
Perfectly adapted to the tiniest teeth, the kibbles are tasty, and ideal for small finicky dogs.
To Buy: Pet Lovers Centre, Coming Soon
• Lily's Kitchen: Chomp-Away Chicken Bites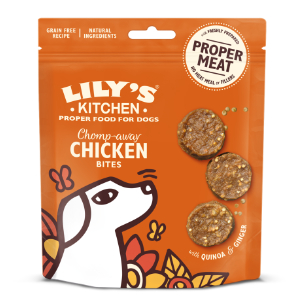 These little bites are bursting with mouth-watering proper meat that makes dogs jump for joy.
Made with freshly prepared chicken, there's a sprinkling of quinoa (an energy and protein-rich seed) and a dash of ginger (known to aid digestion) for a natural treat.
They are made to a grain-free recipe, with natural ingredients and, without any added nasties.
To Buy: Pet Lovers Centre, Coming Soon
• Flexi: Retractable Leash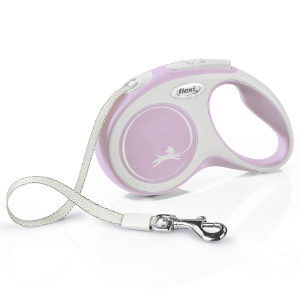 The Flexi New Comfort S Tape extends up to 5m of length and is suited for dogs up to a maximum of 15kg.
Flexi's retractable leash comes with a soft grip, chromed snap hook, and weighs approximately 220g. Available in three casing colours: black, rose and light blue.
To Buy: Pet Lovers Centre
• Isle Of Dogs: Chillout Mini Crunchy Biscuits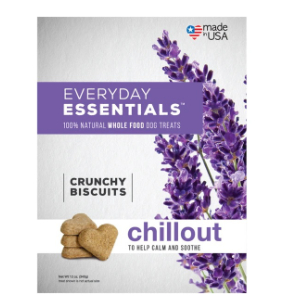 Fireworks, thunderstorms, and separation anxiety can be tough stresses in your dog's life.
Everyday Essentials Chillout Mini Crunchy Biscuits (Lavender +Lemon Balm) baked treats are formulated with all-natural ingredients like lavender, lemon balm and vanilla. It all goes to help your dog "chill out" during stressful situations.
To Buy: Pet Lovers Centre
• Nandi: Bushveld Venison Pure Meat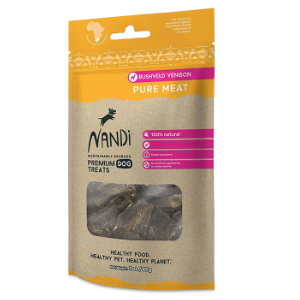 Nandi Bushveld Venison is sustainably sourced from free-roaming antelope herds, including the oddly named and even odder-looking Wildebeest.
Otherwise known as the Gnu, Wildebeest meat is naturally lean and healthy, which is why dogs go wild for Bushveld Venison Pure Meat treats.

To Buy: Pet Lovers Centre
• All Barks: Aussie Nibbles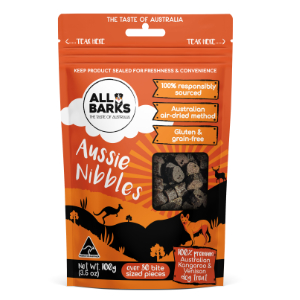 Reward your dog with Aussie Nibbles: A natural blend of lean protein using Australian wild Kangaroo and Venison meat.
Each nibble is bite-sized, making them suitable for all life stages and ideal for training, snack or just because you love your dog.

To Buy: Pet Lovers Centre
• Open Farm: Homestead Turkey Freeze-Dried Raw Dog Food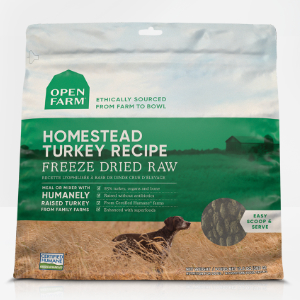 Easy to serve and hard to resist. The Homestead Turkey Freeze Dried Raw Dog Food from Open Farm is a high protein topper or complete meal packed with humanely raised antibiotic-free raw turkey.
For added nutrition, the formula includes functional ingredients like leafy greens, squash and pumpkin seeds, superfoods like coconut oil, and antioxidants like blueberries.
To Buy: Pet Lovers Centre
---
SG PET SHOP: WOOF DOG HAMPERS
Treat man's best friend with a Dog Hamper from SGPetShop! Great value for money, each hamper is filled with only all that's good for them.
• Promotions valid till 28 Feb 2021
• Yummy Tummy Gift Hamper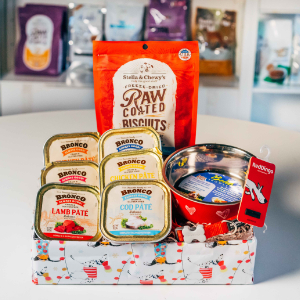 -Stella & Chewy's Freeze-Dried Raw Coated Biscuits
-Bronco Grain and Gluten Free Patè x 6
-Red Dingo Dog Red Collar
-Bella Dog Red Bowl
• Promotion Price: S$ 38
To Buy: SG Petshop
• Happy & Healthy Gift Hamper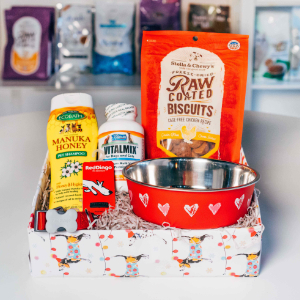 -Stella & Chewy's Freeze-Dried Raw Coated Biscuits
-Kala Health Vitalmix Full Spectrum Nutrition Supplement
-Ecobath Manuka Honey Pet Shampoo 13.5oz
-Red Dingo Dog Red Collar
-Bella Dog Red Bowl

• Promotion Price: S$ 92

To Buy: SG Pet Shop

• Beautiful You Gift Hamper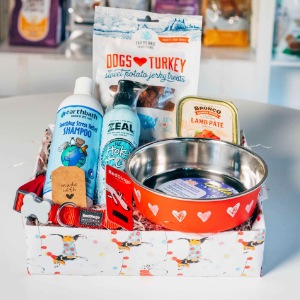 -Zeal Pure Natural New Zealand Hoki Fish Oil 225ml
-EarthBath Pet Shampoo 472ml
-Turkey (or Chicken/Beef/Pork) & Sweet Potato Jerky Treats
-Bronco Grain & Gluten Free Patè x1
-Red Dingo Dog Red Collar
-Bella Dog Red Bowl
• Promotion Price: S$ 77
To Buy: SG Pet Shop
---
SINGPET: 'TIS THE SEASON TO BE JOLLY
Founded in 2009, Singpet focuses on quality and carefully curated products at great prices. It's team prides themselves on selecting products that bring you and your pet's life fulfillment and experience.
With the Singpet club annual membership, products available at 20% to 50% off the retail price. Spoil your pets without breaking the bank!
• Molly Mutt Ageless Beauty Dog Duvet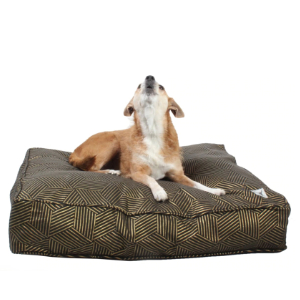 With old bedding, blankets and clothing from around your house, save waste by keeping your old bedding products out of landfills.
Perfect for anxious dogs that are soothed by your scent. Made with 100% cotton, with zip and reinforcement for style and comfort. Durable, machine washable and preshrunk.
To Buy: Singpet
• Julius K-9 IDC-Powerharness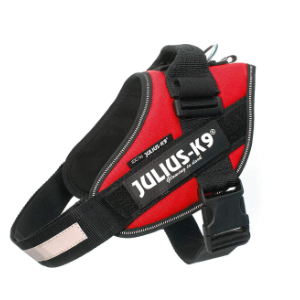 Designed to be highly durable, adjustable, reflective, secure and comfortable, the Innova Dog Comfort (IDC) Powerharness is the improved version of the classic Julius K9 dog harness.
Sturdy and easy-to-use, it is made in Europe using premium quality materials. Comes with interchangeable hook and loop patches, reflective edges and chest strap, heavy-duty buckles, and breathable skin-friendly inner liner
To Buy: Singpet
• Petlou Christmas Gingerbread Man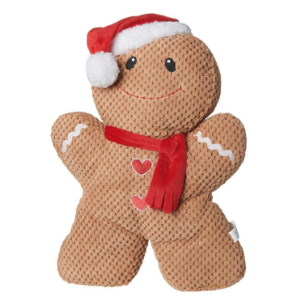 Pet Lou Dog Toys are gorgeous natural-looking critters that come with nubby plush to create an exciting feel in the dog's mouth.
These lovable critters feature a squeaker, crinkle sounds and the natural sisal rope tail/legs add to the chewing, tugging and tossing fun!
To Buy: Singpet
---
PERROMART: WHO LET THE DOGS OUT?
This year, perromart has come up with creative ways around their daily exercise. On Christmas morning, take Fido on a walk in a Trixie Friends on Tour Buggy Pet Stroller (S$220), or for a spin in a Trixie Quick-Fold Bicycle Trailer (S$510).
In the event of rain, simply whip out a Puppia Transparent Umbrella for Dogs (S$30.40) and not miss a beat. Afternoons are for lazing around in a Trixie Easy Set Up Dog Pool (S$208).
As the evening rolls around, travel in style to your dinner party in a Puppia Car Seat Bed (S$171.70) or Trixie Friends on Tour Elisa Carrier (S$150).
Shop each item or the whole bundle at holiday discounts now!
• Promotion From: 19 Nov - 31 Dec
• 10% off for first-time customers for their first-purchase (exclusive to Pets Magazine readers).
• 10% off automatically applied at checkout if entire collection is purchased.
• Use "perroxPETS" code to enjoy the discounts offered.

To Buy: perromart: Who Let The Dogs Out?
Trixie Friends on
Tour Buggy Pet Stroller (S$220)

Trixie Quick-Fold
Bicycle Trailer (S$510)
Puppia Transparent
Umbrella (S$30.40)

Trixie Easy Set Up
Dog Pool (S$208)

Puppia Car Seat Bed
(S$171.70)
Tour Elisa Carrier
(S$150)
---
SHOP THE PAW: Durian Burrow Pet Toy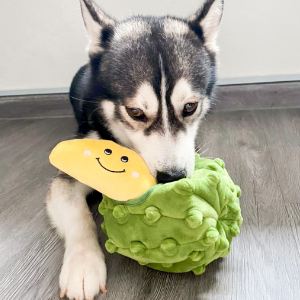 Inspired from the Singaporean love for durians, ShopThePaw has come out with its own durian pet toy!
The limited-edition toy is individually handmade with love and sold exclusively at ShopThePaw.

Durian Burrow: 20cm (h) x 47cm circumference
3x Mini Meats: 12cm x 6cm

• Enjoy 10% off entire cart with code: PETSMAGAZINE
• Available from: 1 Nov – 31 Dec 2020
To Buy: Shop The Paw
---
HAPPI DOGGY: Care Dental Chew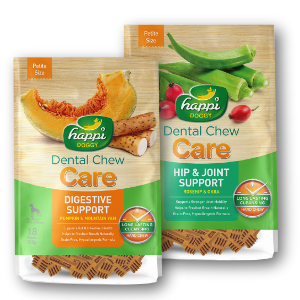 The newer and tastier Happi Doggy Care Dental Chew combines all the best features from Zest and is two times longer lasting to remove tartar and plaque better.
The range is also specially formulated to target common problems faced by dogs such as digestive, joint, and skin and coat issues.
• Buy two 150g bags, and get 1 bag free!
• Applicable for both petite and regular bags.
• Mix and match flavours.
• Promotion valid while stocks last.
Find out more: Happi Doggy
Buy now at all major online and offline retailers island wide.
---
EARTHMADE: Dog Bundle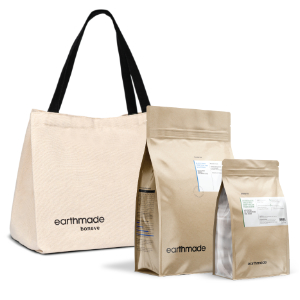 New Zealand, where sea, land, and livestock are not just cultivated but cared for. Only the choicest meat and ingredients are prepared the Boneve way, with a nutritionist balancing nutritional values, protein counts, and full, mouth-watering flavour.
Dog Bundle consists of:
-1 (1.36kg) dry Food
- 1 air-dried treats
- 1 exclusive earthmade tote bag
• Promotion @ $45.90 while stocks last.
Find out more: earthmade
Buy now at all major online and offline retailers island wide.
---
THE PETS COUTURE: Pet Fashion Wearables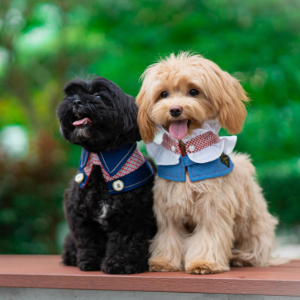 The Pets Couture designs and produces its pet fashion wearables for daily wear and special occasions.
Their products range from capes, caps, bandana, matching harness, dappers and luxury PawGlam collars. Good quality, easy-to-wear, easy to maintain and most importantly, comfortable and safe on your fur kids!
To Buy: The Pets Couture
---
HUSSE: Super Premium Dry Food for Dogs and Cats from Sweden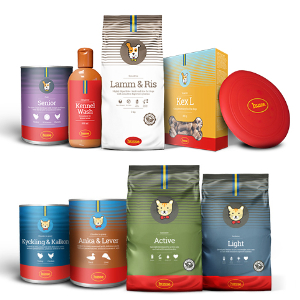 Husse is an award winning Super Premium grade dry food for dogs and cats from Sweden. All ingredients are of obtained from highest quality sources and are GMO free.

• Promotions: Use coupon code "SMARTDOGGY" to get a 10% discount off all purchases.
• Validity Period: Till 31 December 2020
To Buy: Husse Dog Food
To Buy : Husse Cat Food
---
LOVEABOWL: Kibble From Canada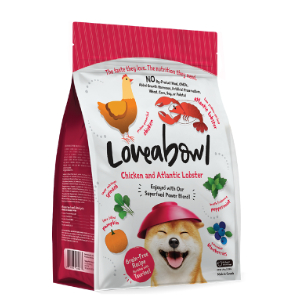 Packed with the freshest novel proteins from some of Canada's purest waters, Loveabowl kibbles give you the chance to indulge your furry friend in some delectable goodness.
These include Alaskan snow crab, herring and Atlantic lobster. Grain-free and manufactured using a proprietary process, Loveabowl kibble is packed full of nutrients. Together with a blend of six superfoods, bowls will be licked clean by your fur buddies.

• Retailing at 30% off all dog and cat products, the offer is available while stocks last.
Find out more: loveabowl
Buy now at all major online and offline retailers island wide.
---
NEKOJAM: HiDream Functional Wear For Dogs & Cats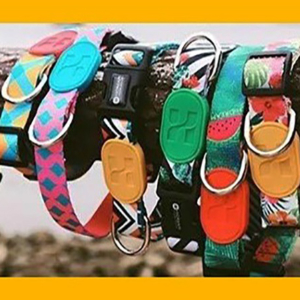 Looking for fashionable, durable, and heavy-duty wearables for your beloved pet? HiDream collars, harness sets and leashes are stylish gifts for the holiday season that won't break the bank!
• Promotions: 12% off all HiDream Functional Wear products till 31 Dec 2020
To Buy: Nekojam
---
---
IKEA: Lurvig For Dogs
Every pet has its own personality and needs and Lurvig offers a wide range of dog furniture and accessories with plenty of colours, patterns and textures to choose from.
• Lurvig Blanket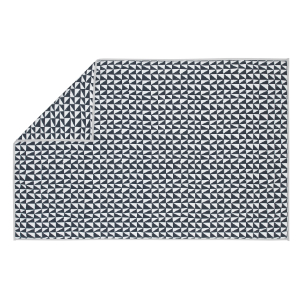 These patterned blankets are inspired by modern Scandinavian design. They are great for travelling and is made from water-resistant material. Just put them over the car seat to protect it from wet and dirty paws.
• Fabric: 100% polyester
• Filling: Polyester wadding
• Price: $24.90
To Buy: Ikea
• Lurvig Bowl
Dogs love eating with abandon. To make it easier to clean up, place their bowls on top of a tray.
Lurvig Bowl from Ikea offers a touch of Scandinavian design-inspired colours, textures and patterns that seamlessly fits into your existing home interiors.
• Made of: Polypropyle plastic
• Colours: Available in black and pink
• Price: $0.90
To Buy: Ikea
---