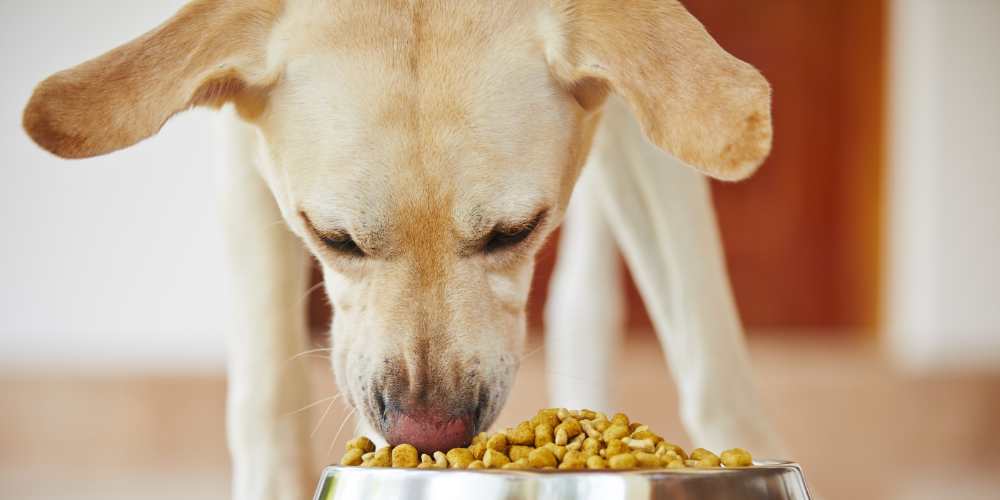 1st Choice: Hypoallergenic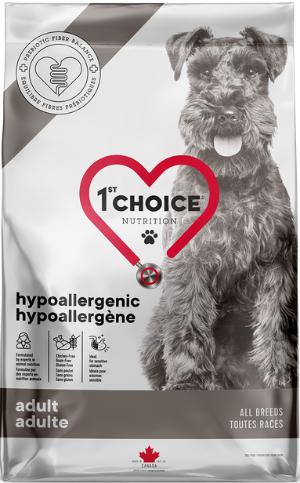 The Hypoallergenic grain-free dry food formula from 1st Choice is designed to meet the needs of adult dogs suffering from food allergies, intolerances, or need to avoid grains. This duck formula does not contain grain and gluten-source ingredients, making it easy to digest and an ideal solution for dogs with food sensitivities.
Suitable for all breeds, the formula is gentle on the stomach and offer food-intolerant dogs a complete and balanced nutrition that is gentle on their digestive system.
Furthermore, each kibble offers an optimal supply of prebiotic fibre, contributing to the intestinal flora's balance.
To Buy: PLC
---
Alleva: Holistic Puppy Chicken & Duck + Aloe Vera & Ginseng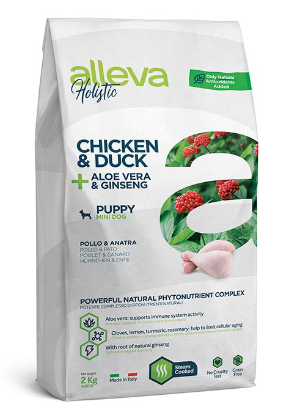 The flagship line of Alleva is Holistic, a grain-free product that is high in protein from fresh and quality dehydrated meat. It comes with reduced sources of starch and high levels of nutritional supplements and phytonutrients. The product is steam-cooked and preserved with natural antioxidants.
Alleva Holistic Chicken & Duck + Aloe Vera & Ginseng, Puppy Mini, offers a complete pet food for x-small, small breed puppies, and pregnant and lactating dogs.

To Buy: PLC
---
Alleva: Holistic Kitten Chicken & Duck + Aloe Vera & Ginseng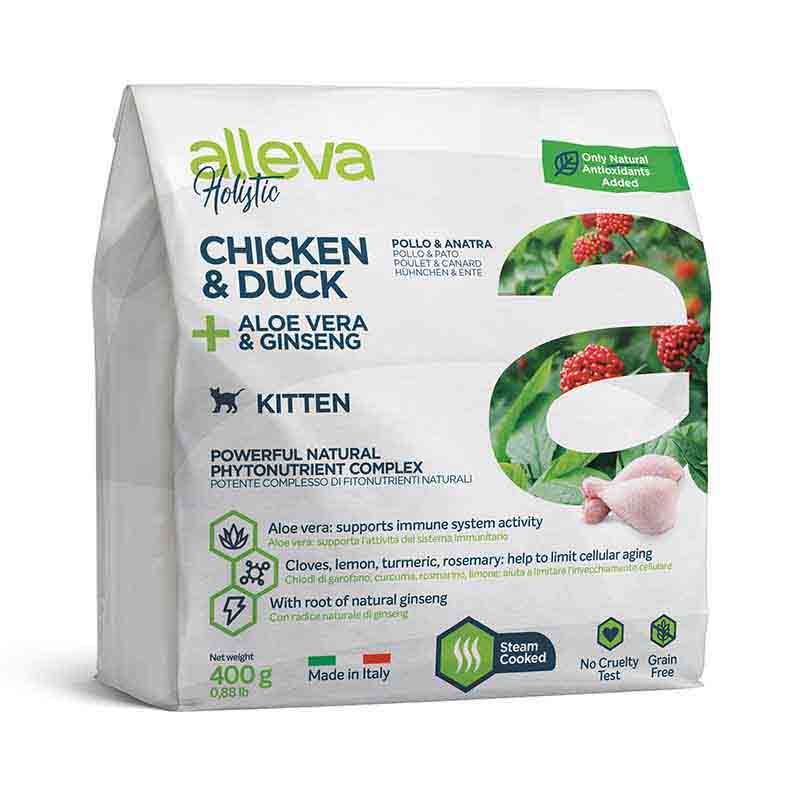 Made in Italy, Alleva's Holistic Kitten Chicken & Duck + Aloe Vera & Ginseng is designed to meet the needs of growing kittens. It comes grain-free with fresh meat and natural phytonutrients.
With aloe vera to support the immune system's activity and natural sugarcane fibres to reduce food calories, the formula also helps to control the formation of hairballs.
To Buy: PLC
---
Cunipic: Naturaliss Hamster & Gerbil Food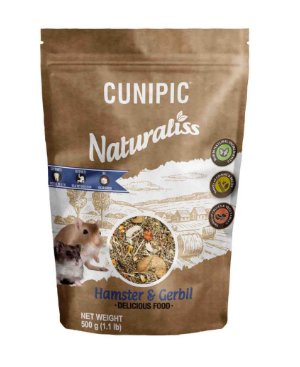 Naturaliss Hamster and Gerbil food contains all the necessary nutrients for a small pet to grow up healthy and strong.
The 100% natural product, offers a high palatability thanks to the diversity of plants and smells in each bag. It also contains a high percentage of protein and fibre to promote the growth of small mammals and helps prevent gastrointestinal problems. The balanced percentage of carbohydrates ensures a healthy intestinal flora too.
To Buy: PLC
---
Almo Nature: HFC Complete Basil And Tomato Chicken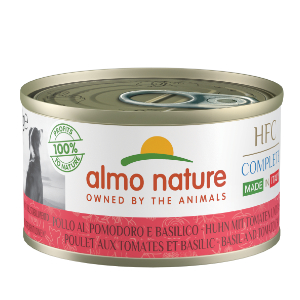 Meat and fish initially fit for human consumption and now used in Almo Nature's food for cats and dogs. Made in Italy, the line of recipes is ideal for a daily diet based on alternating food sources (to ensure the supply of different nutrients).
The food is enriched with vitamins and minerals to meet a dog's nutritional needs while the added vegetables provide a taste and aroma faithful to the tradition of Italian cuisine.
To Buy: PLC
---
Almo Nature: Daily Lamb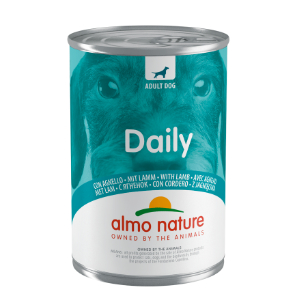 The Daily range for dogs by Almo Nature offers a tasty meal for every dog, at an affordable price. It's a complete meal with a wide variety of natural ingredients that will satisfy a dog's taste buds and nutritional needs.
Nutritionally balanced, the Daily recipes contain all essential elements and nutrients to meet a dog's daily dietary needs. The products are free from chemical preservatives (BHA, BHT), artificial flavours, and food colouring.
To Buy: PLC
---
Applaws: Grain Free Chicken With Duck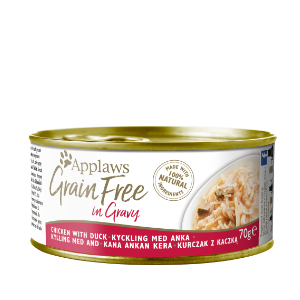 Grain Free recipes for pets are designed to provide a low carbohydrate and low allergen diet. Made with 100% natural ingredients, Applaws Grain Free Chicken with Duck in gravy is a cat wet food designed to maintain the animal's healthy weight, teeth and gum and, provide relief from allergies.
The high liquid content keeps the cats hydrated, and comes without the nasties like artificial ingredients, additives, flavours, preservatives or added sugar.
To Buy: PLC
---
Vetgies: Tube Knotbone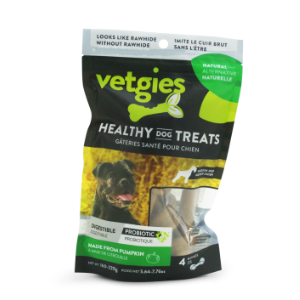 Vetgies treats are a healthy and eco-friendly alternative to rawhide. The treats have no animal skin and are made from pumpkin, which is high in protein.
With added probiotics for easy digestion and yummy aromas, these treats come without artificial colouring. Also, because of its high digestibility and softer texture, Vetgies treats reduce risks of chocking.
To Buy: PLC
---
Tibetan Dog Chew: For Small To X-large Dogs
Tibetan dog chews are made with 100% Himalayan yak cheese!
For generations, the recipe and the art of cheese making have been passed on to the local artisan farmers, living in the Himalayan foothills of Nepal. They are still using the traditional methods, utensils and tools to make these hard, longer-lasting dog chews. Each of these Tibetan Dog Chews are handcrafted by the local artisan farmers and their production can take anywhere from 3 to 5 months!
The all-natural Himalayan yak cheese, are made from: yak milk, cow milk, salt and lime juice and does not contain any chemicals, preservatives or additives.
To Buy: PLC
---
Kiwi Kitchens: Freeze Dried Venison Liver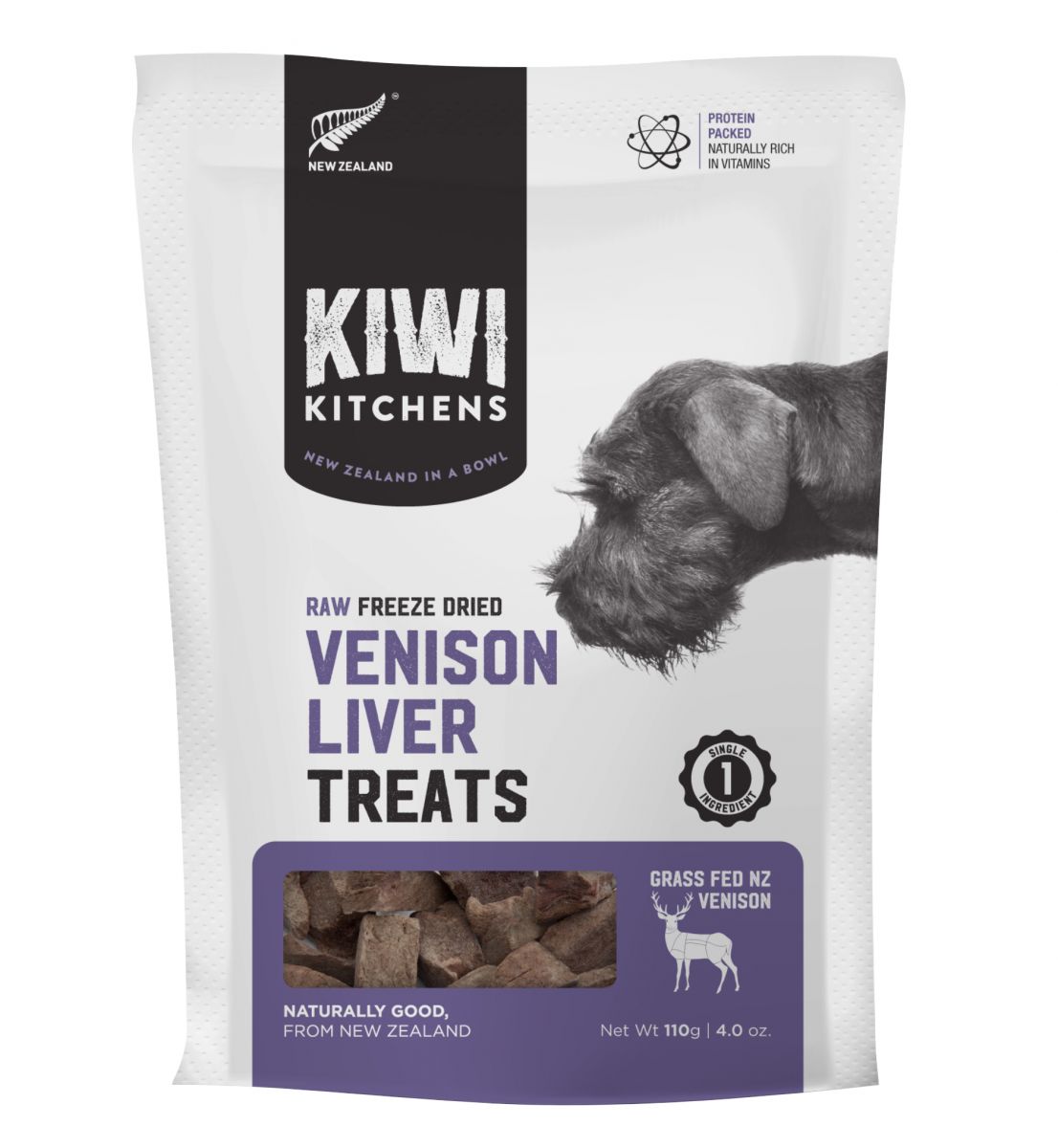 A single ingredient treat using venison livers from New Zealand grass-fed venison.
Liver is the ideal Superfood for dogs and cats. It is a significant part of what they would
naturally eat in the wild. Liver is high in Vitamin A, critical for good vision, important for healthy bone growth, essential for reproduction, cell division and cell growth, supports the immune system and skin health.

Kiwi Kitchens Freeze Dried Venison Liver is non-GMO and is gluten-free.
To Buy: PLC
---
All Barks: Air Dried Bush Sticks
All Barks Bush Sticks are a natural blend of kangaroo and venison meat sourced from the Australian Outback. They are a blend of hormone-free, unprocessed lean meat with added vitamins and minerals to boost the nutritional value.
These yummy chews for dogs can be rewarded as whole or snapped in half. Packed full of benefits and great for teeth and gums, they come in packs of eight sticks in approximately 15cm sizes each.
To Buy: PLC
---
VetIQ: Healthy Bites Calming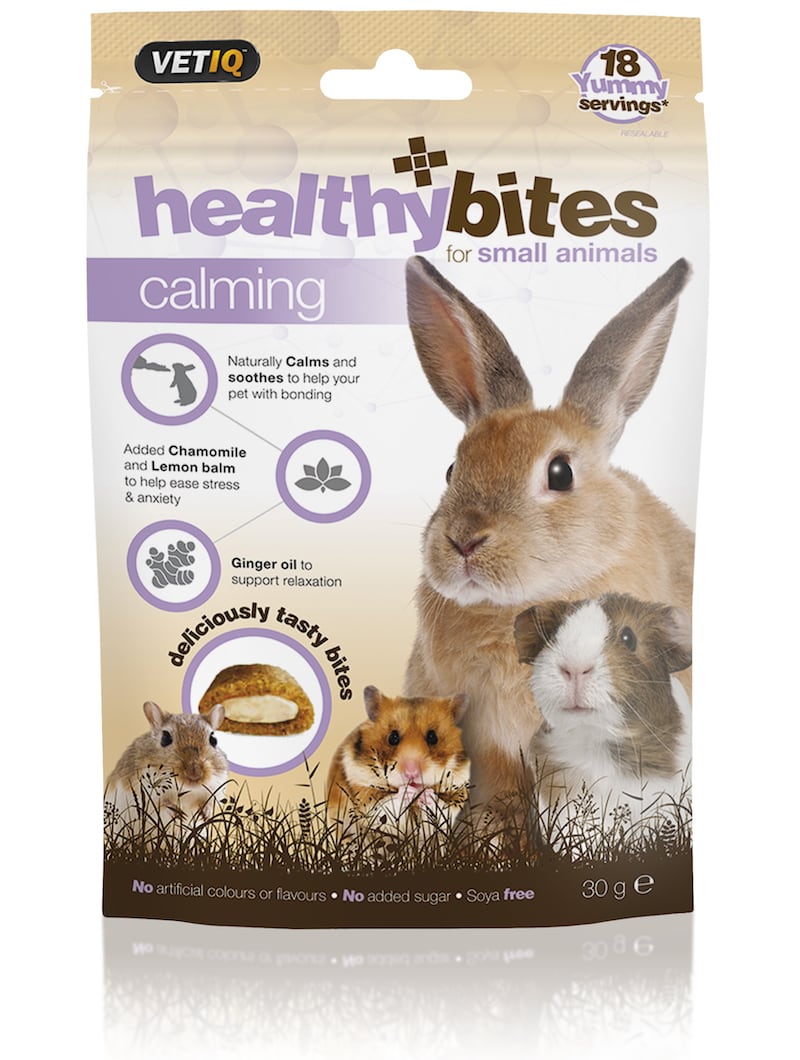 Healthy Bites Calming have been developed with lots of care and attention by Mark + Chappell's animal nutritionists to support the pet's well-being.
Comprising of a crispy cereal shell with a cream-filled centre, it's full of ingredients to calm and soothe a small pet. Chamomile and Lemon Balm are added to help ease stress and anxiety while Ginger Oil aids in relaxation.
To Buy: PLC
---
VetIQ: 2IN1 Enzymatic Toothcare Kit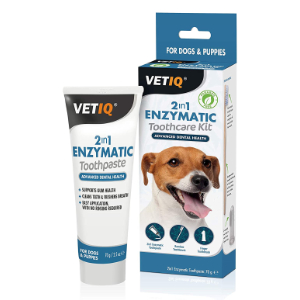 VetIQ 2in1 Enzymatic toothpaste contains an advanced formula with a range of ingredients proven to help boost oral health. These ingredients help fight tartar, clean teeth and freshen your dog's breath. The anti-bacterial action of this palatable toothpaste helps target plaque and tartar.
The toothpaste contains glucose oxidase which generates hydrogen peroxide in the mouth. This acts to reduce the microorganisms responsible for the build-up of tartar. Dental disease is one of the most preventable illnesses in pets. A daily brushing routine can help boost oral health and reduce the risk of your dog developing dental issues.

To Buy: PLC
---