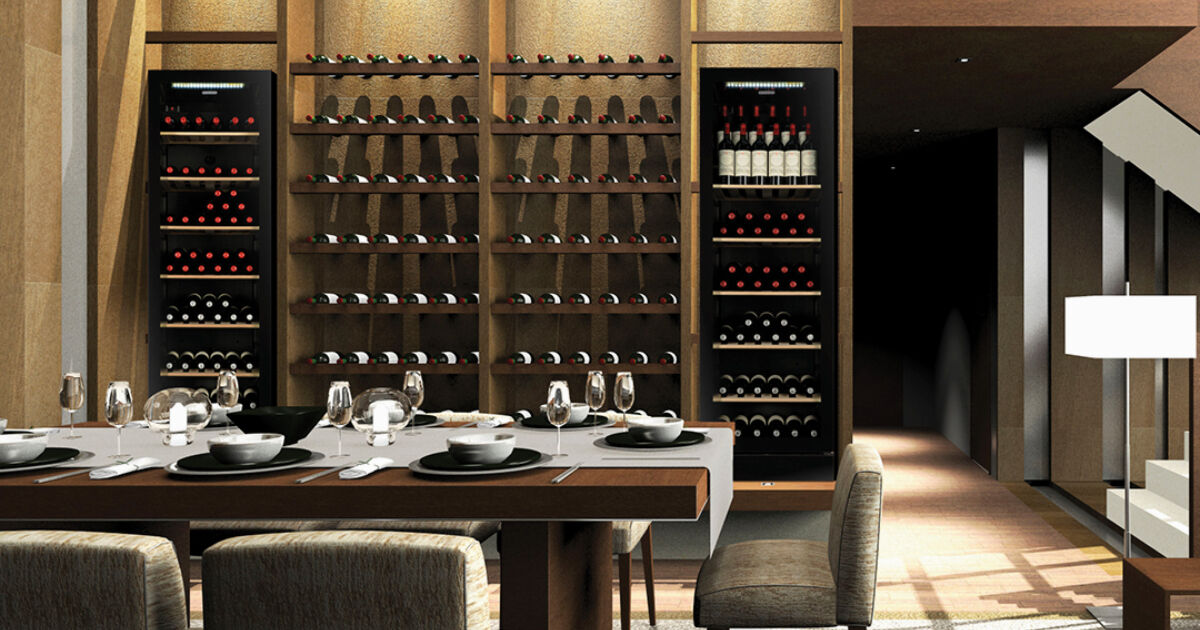 MasterBrands is a specialised e-commerce platform offering a variety of goods and services in a curated portfolio.
Started in 2021, the one-stop website enables shoppers to confidently purchase their favourite brands and find new ones to love. Each lifestyle, F&B and travel affiliate are carefully screened to ensure that the highest standards of quality and value are accorded to the individual shopper.
TO BUY: WWW.MASTRBRANDSASIA.COM
---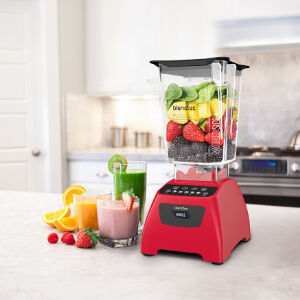 • BLENDTEC CLASSIC 575 BLENDER
The Blendtec Classic 575, is the ultimate all-in-one appliance. Pre-programmed cycles make it easier than ever to create smoothies, salsas, hot soups, and more.
Features include a powerful 1,560watt motor, a touchpad interface for easy cleaning, pre-programmed cycle, 5 incremental speeds + Pulse and an illuminated LCD timer displays remaining time on blends
Colours Available: Black, Red and White
Recommended Retail Price: S$828.00
---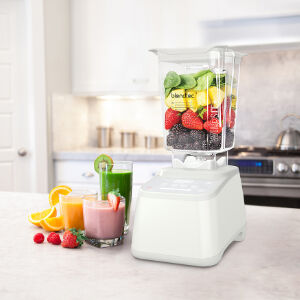 • BLENDTEC DESIGNER 625 BLENDER
The Blendtec Designer 625 blender is engineered not only to perform—but also to fit in with your fashion sense.
Features include, a powerful 1560-watt motor, Illuminated, capacitive touch interface, re-programmed cycles, 6-speed capacitive touch slider + Pulse, Illuminated display to show remaining blend time
Colours Available: Black, Blue, Green, Purple and White
Recommended Retail Price: S$1,201
---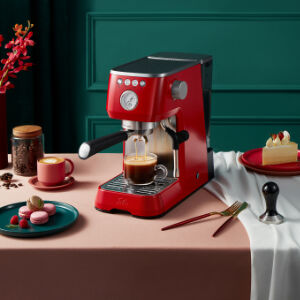 • SOLIS BARISTA PERFETTA PLUS
Compact elegance for your perfect coffee. The Solis Perfetta Plus fits in the smallest kitchen and has been lovingly developed to get the best out of every coffee bean.
The materials and components of the espresso machine have been carefully checked and selected. Ready for use in just 40 seconds while achieving the ideal and constant brewing temperature at the same time – right from the start.
Retail Price in Stainless Steel or Red at: S$920
---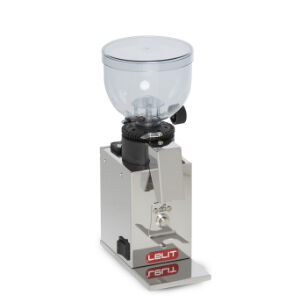 • LELIT FRED
Fred is the line of high performing grinders for blends always freshly ground, a must for the lovers of real Espresso. It grants a constant grind of excellent quality in compact dimensions for every space demand.
It comes with a micro-metric stepless grinding adjustment, coffee chute, filterholder support and grinding switch in stainless steel.
Recommended Retail Price: $428.00
---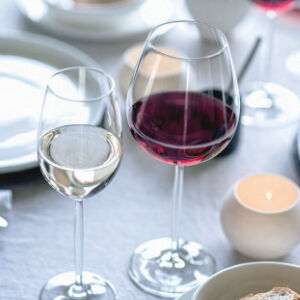 • SCHOTT ZWIESEL: DIVA
Schott Zwiesel is a well recognised brand in crystal glasses, and is considered the glassware of the professionals. Sommeliers, wine makers, internationally acclaimed chefs and top hotels in over 130 countries value the brand highly.
It's Diva range captures the flow of emotion in its sensuous design. The slim, convex stems flow in the hand and lend a charm to the softly curved bowls. The harmonious forms of the fourteen bowls – from wine to Grappa – are designed to bring out the complex aromas of a wide variety of drinks.
Made in Germany, all the Diva glasses are dishwasher safe. They are made from Tritan crystal, known as the hardest, clearest and most brilliant crystal globally.
While the Diva glassware is machine-made, the decanters are all handmade.
SPARKLING WINE GLASS
Dimension Per Glass:
H253 mm x Dia 72 mm x Vol219 ml
Price: S$138 Box of 6

RED WINE GLASS
Dimension Per Glass:
H247 mm x Dia100 mm x Vol 613 ml
Price: S$138 Box of 6

SCHOTT ZWIESEL WHITE WINE GLASS
Dimension Per Glass:
H230 mm x Dia73 mm x Vol302 ml
Price: S$138 Box of 6

SCHOTT ZWIESEL DIVA DECANTER
Dimension Per Glass:
H226 mm x Dia224 mm x Vol 1000 ml
Price: S$148 Box of 1
WINE CABINETS: VINTEC NOIR SERIES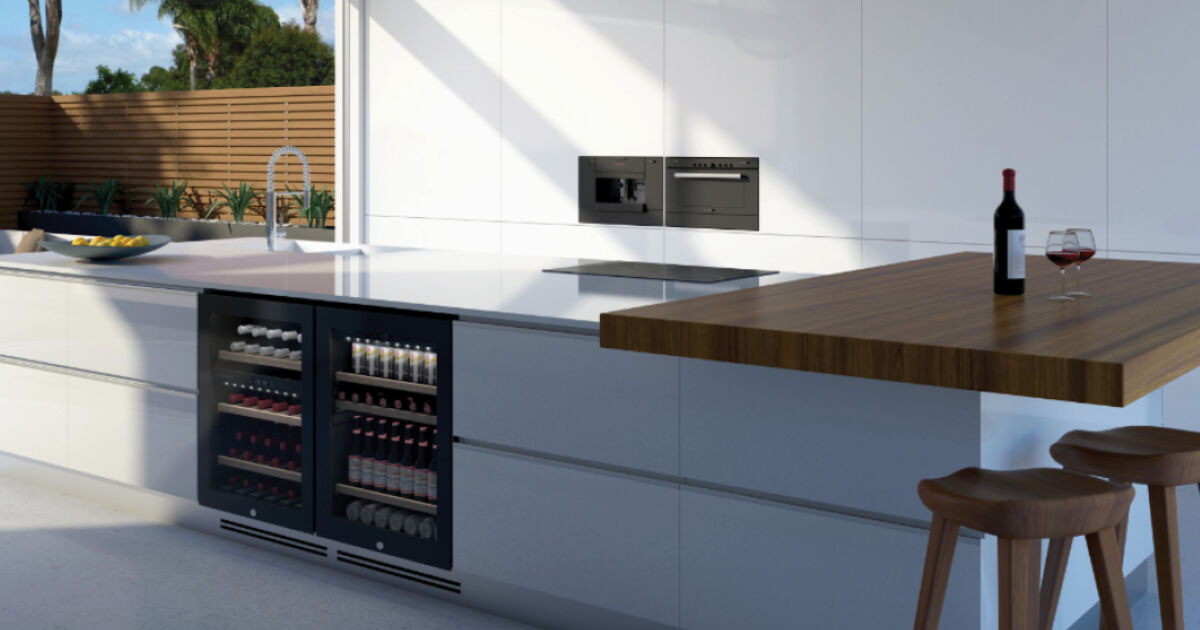 Maturing or aging wine is as much science as it is an art, and maintain a consistent temperature is extremely important. Age-worthy wines can improve in flavour as well as value over time, but can be damaged in less than a year if not properly cared for.
By creating the conditions of the best natural underground wine cellars, the Vintec line of climate-controlled wine cabinets is an elegant solution for preserving and protecting your unique and valuable wine collection.
NOIR SERIES VWS020SBA-X:
20 BOTTLES SINGLE ZONE
Dimensions: 820(H) x 295(W) x 561(D) mm
Single Temperature Zone: 6 - 18 degree
Door: Triple Glazed, UV treated
Display Panel: LED Digital Display
Price: S$1,299.00

NOIR SERIES VWD050SBA-X:
STORAGE FOR 50 BOTTLE DUAL-ZONE
Dimensions: 820(H) x 595(W) x 571(D) mm
Dual Temperature Zone: 6 – 12, 12 - 18 Deg C
Door: Triple Glazed, UV treated
Display Panel: LED Digital Display
Price: S$2,469.00

NOIR SERIES V190SG2EBK:
198 BOTTLES MULTI-TEMP
1850(H) x 595(W) x 595(D) mm
Multi-Temperature Zone: 5 - 22 Degree Celsius
Door: Double Glazed, UV treated
Display Panel: LED Digital Display
Price: S$4,849.00

CLASSIC SERIES V120SG:
90 BOTTLES SINGLE ZONE
Dimension: 1550(H) x 595(W) x 595(D) mm
Single Temperature Zone: 6 - 16 Degree Celsius
Door: Double Glazed, UV treated
LED: Crystal White LED light
Price: S$2,999.00