SPCA: FRIENDS FOR LIFE
• SPCA CALENDAR 2022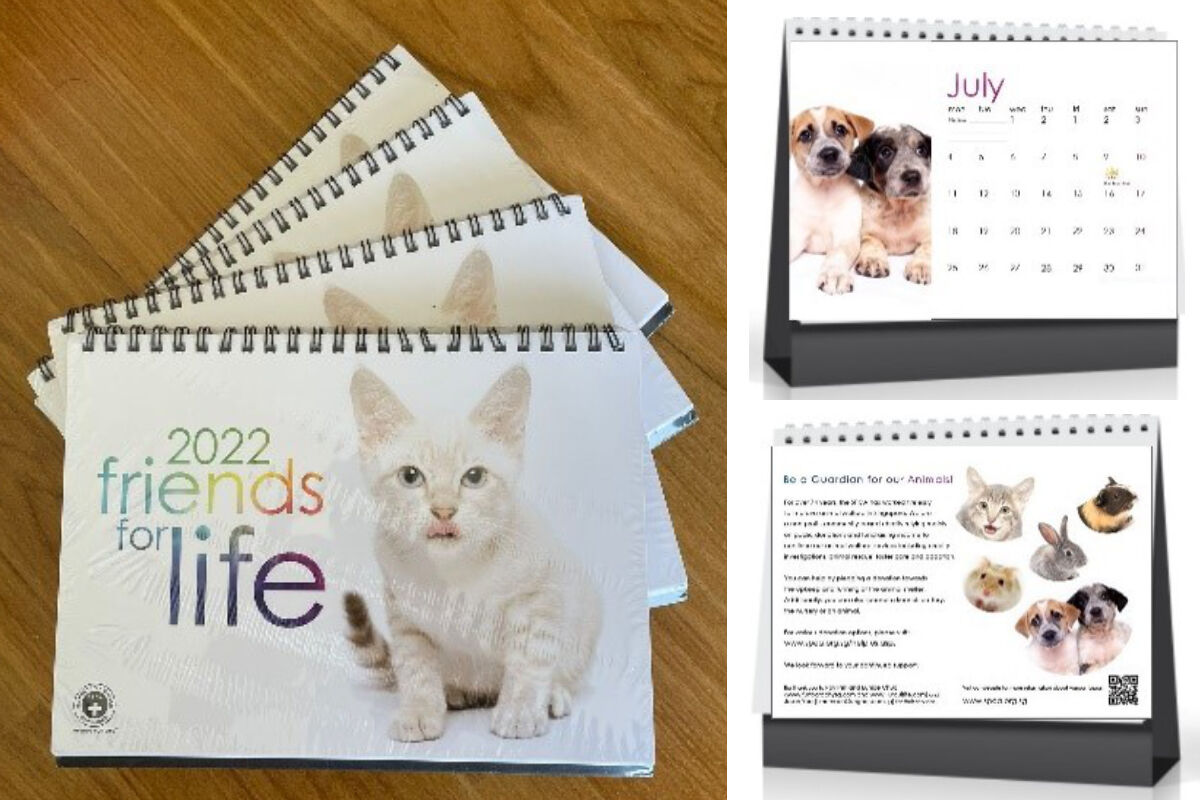 We know organising your life can be tricky without a system. With the SPCA's calendar on your desk, it can help you navigate your days easier. It is also a collector's item.
Featuring some of SPCA's animals, it makes a perfect gift for yourself, your loved ones or friends.
TO BUY: SPCA CALENDAR
---
• SPCA EZ LINK CARD (LIMITED EDITION)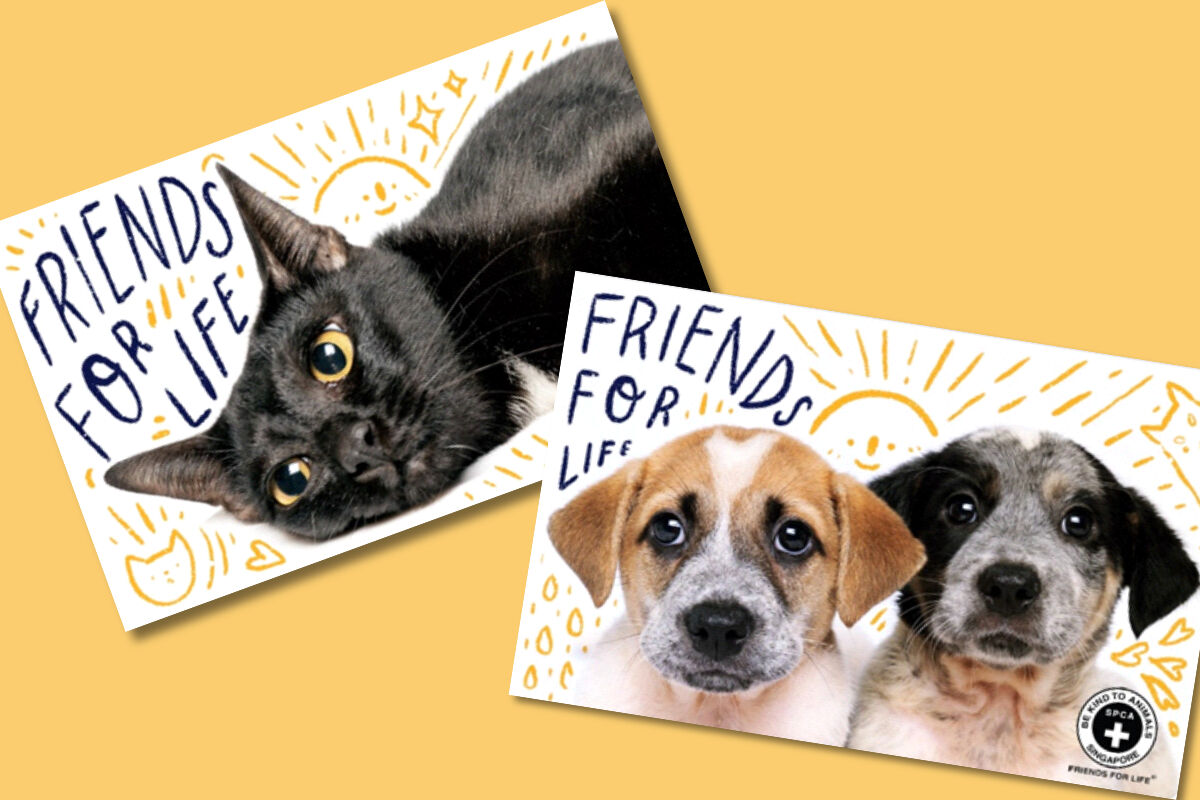 Spread the word and show your support by using SPCA's limited edition EZ Link Cards.
The cards do not come with any stored value.
TO BUY: SPCA EZ LINK CARD
---
• SPCA T-SHIRTS STOP ANIMAL ABUSE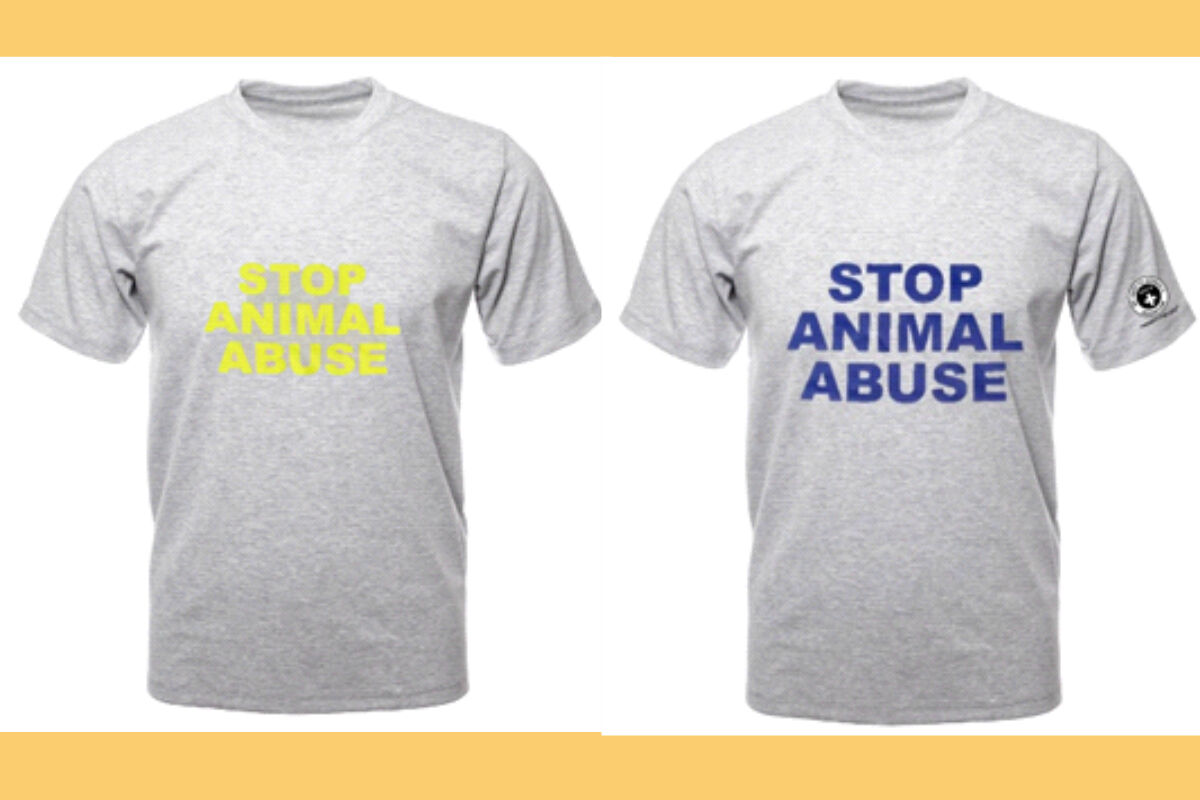 Spread the word and show your support by using our wonderful and very comfortable to wear 100% cotton T-shirts.
TO BUY: SPCA T-SHIRTS
---
• SPCA STATIONARY SET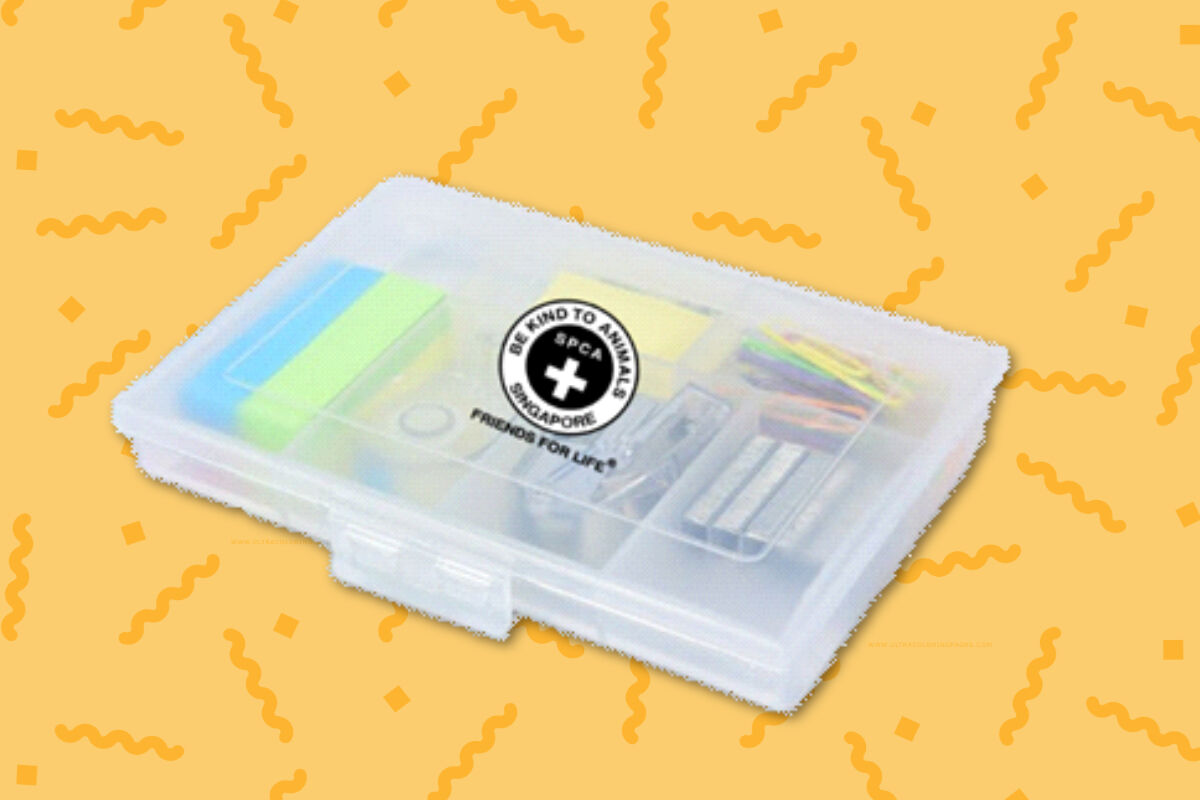 A wonderful gift for the young or the young at heart. The Stationery Set comes with a stapler, tape dispenser, paper clips and post it pads.
Size: 8.5(H) x 12(L)cm
TO BUY: SPCA STATIONARY SET
---
PURELY ADOPTIONS 2022 CALENDAR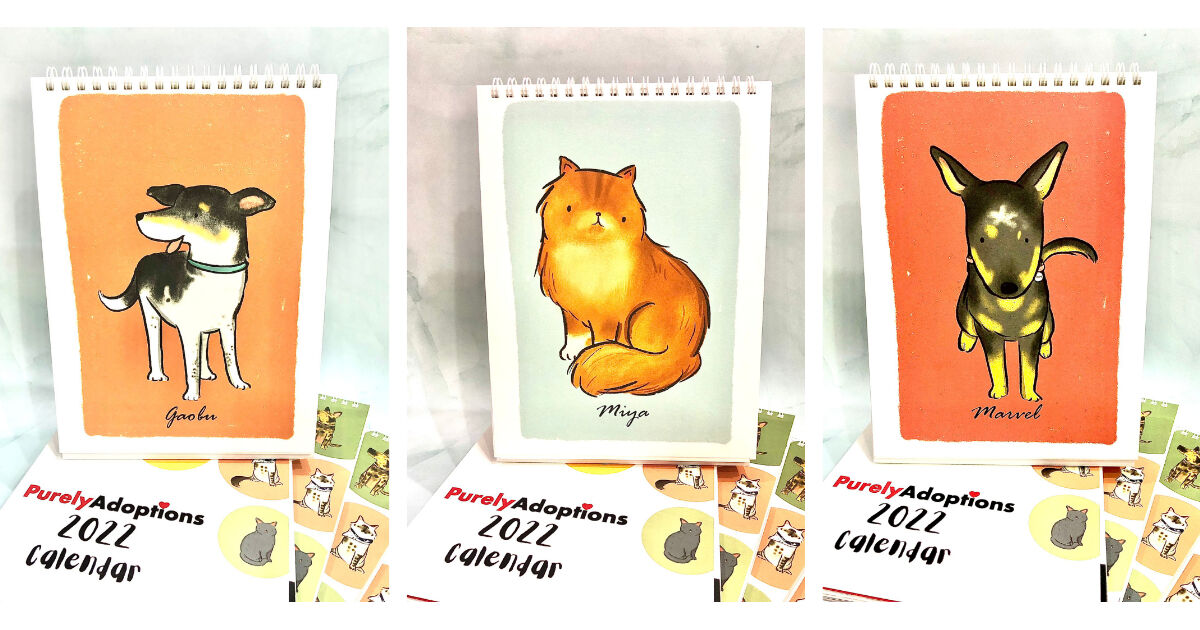 Purely Adoptions 2022 calendar is ready and on sale now!!
Having a hard time selecting a small gift for your fellow animal lover friends or family? These lovely drawings of Purely Adoptions rescued furry friends adorn each individual month in the calendar.
This year's calendar is a collaboration with @Paintinks by Melt & @Amber Art Gallery. Each calendar is going for $10 each (excluding courier fee).
• Courier Fee (one location only) by Qoo Express
1 - 10 calendars: $4.30
11 - 30 calendars: $6.90

* Self-Collection is unavailable due to Covi-19 restrictions.
To order Purely Adoptions 2022 Calendar:
1) PM us via WhatsApp 96984704 and state the number of calendars you wish to purchase.
2) Donate to Purely Adoptions via:

- UOB current account: 374-322-623-0
- PayNow UEN:202123474H (input reference as "2022 calendars")

3)To confirm your order, send a screenshot of the donation to tel: 96984704
The calendar is priced at $10 each and is available while stocks last.
---
HOPE DOG RESCUE: HARPER CHRISTMAS SPECIAL TEE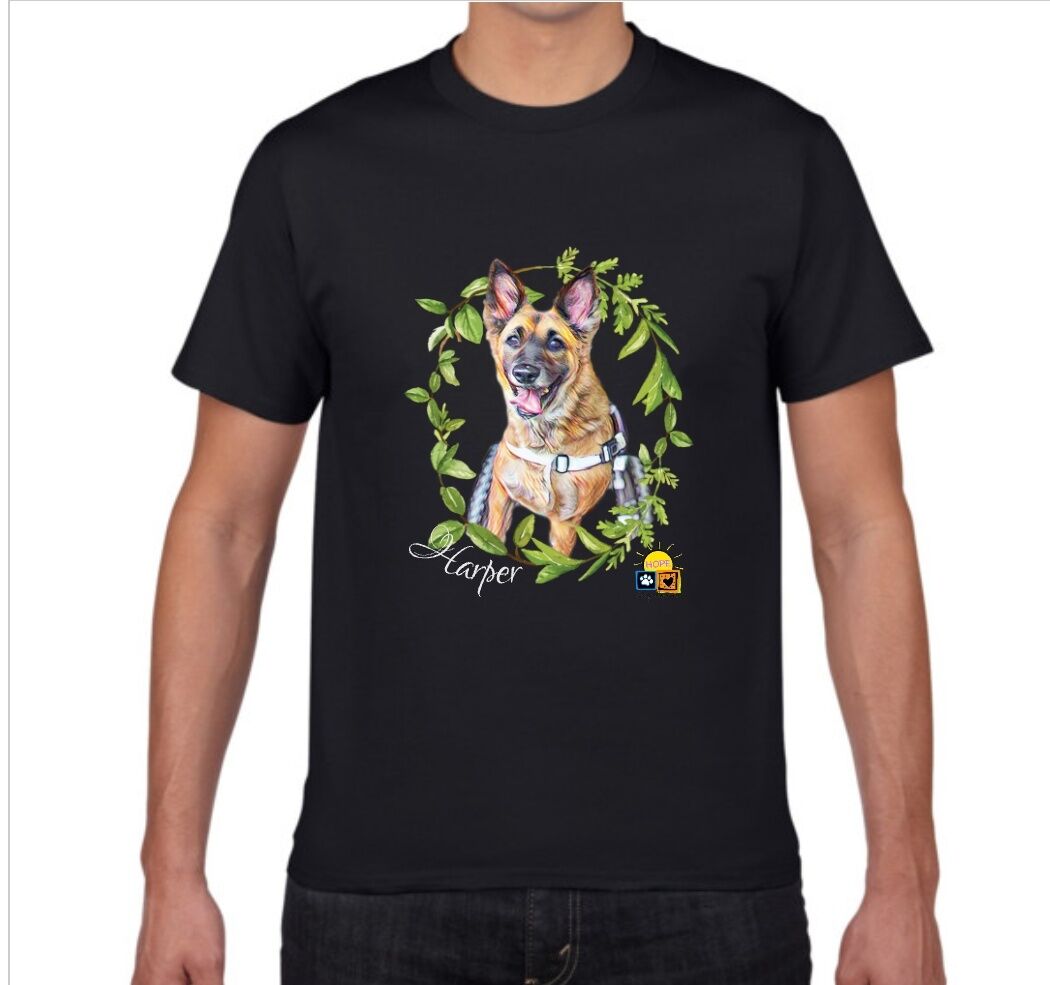 Specially designed by one of HOPE's volunteers, the Christmas tee comes in various sizes and colours.
Harper is an icon at HOPE Dog Rescue. She is a special needs dog who has been with the group for eight years. Born with a broken spine, she is paralysed waist down.
Due to this, she is incontinent. Despite all her health issues, Harper is an amazing dog with an indomitable spirit.
Get yourself a Harper tee. Proceeds from the sale will go towards HOPE Dog Rescue to buy food for the strays.
TO BUY: HARPER CHRISTMAS TEE
---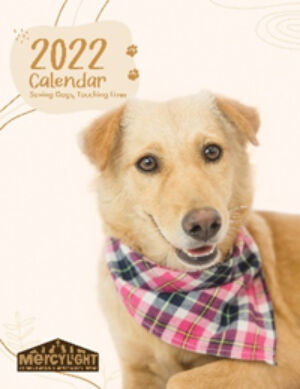 MERCYLIGHT
• 2022 CALENDAR
From Mercylight Animal Rescue and Sanctuary Ltd comes this charming 17cm x 22cm standing desk calendar.
Available at $10 per copy, all proceeds will get a dollar-for-dollar match by Tote Board and the government under the Enhanced Fund-Raising Programme.
Your purchase will enable the homeless dogs to receive the life-saving care and medical help they need, as well as the love from the volunteers until they find their happy homes.
TO BUY: MERCYLIGHT CALENDAR
---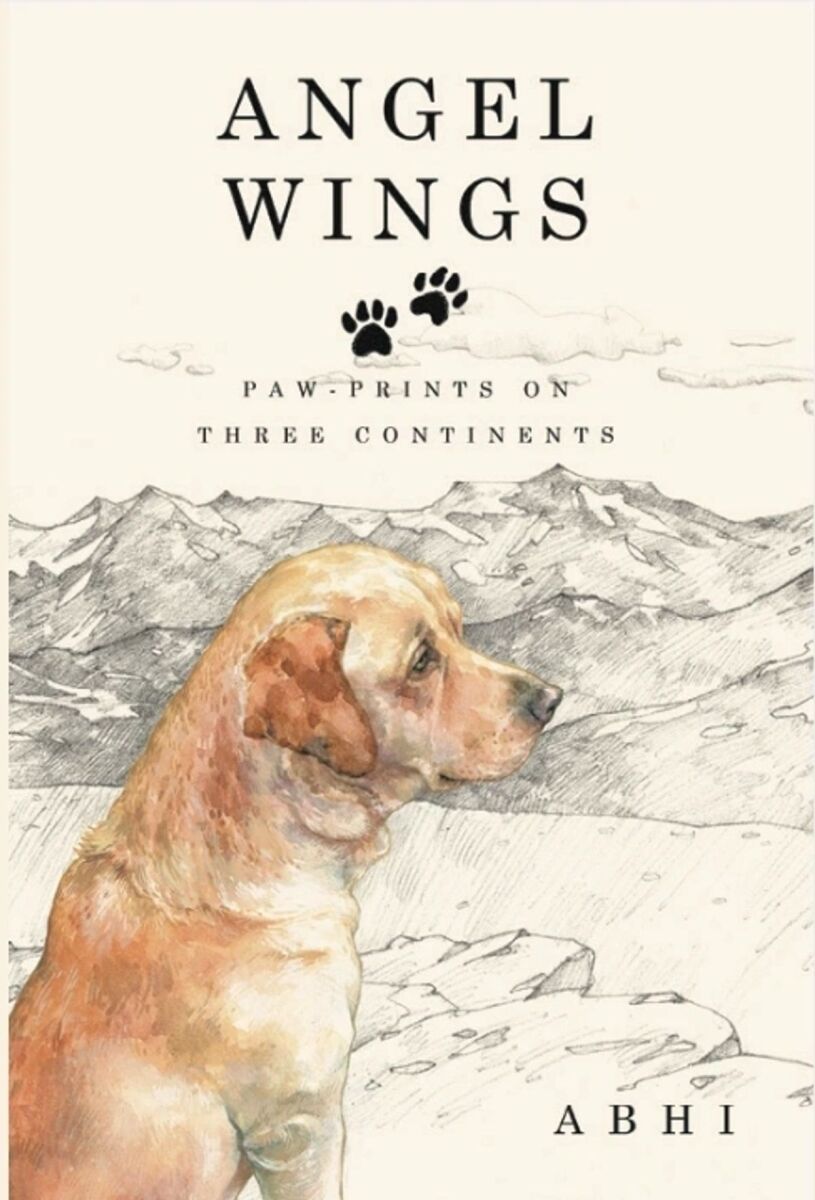 • ANGEL WINGS
"His eyes are talking to me." With these words, Zen, a one-year-old Labrador Retriever, entered the lives of his two humans in Singapore back in 2016.
A few months later, the author, his wife, and Zen, relocated to Stanford University in the US. In the summer of 2017, the trio set off on a two-month, 10,000 miles road trip across America, covering some 29 states.
A humorous narration of Zen's adventures as told from his unique perspective and inimitable style – is ardent, conversational, and simply touching.
$5 donated to Mercylight for every book purchased
Price: $20 per copy
While stocks last
TO BUY: ZEN DOGGY
---
AKC: CHRISTMAS CHEER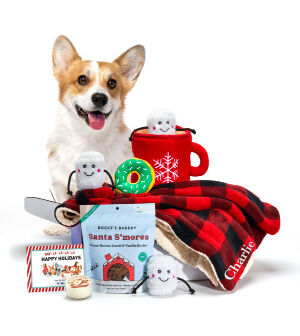 • HOLIDAY GIFT BOX
Whether you're buying this bundle of must-have goodies for your pup, or shopping for a loved one, the AKC Shop Holiday Gift Box offers a wonderful collection of products to celebrate the upcoming Holiday season.
This year, you can choose from three different plaid blankets, a hide and squeak hot cocoa mug with marshmallows, Santa's S'mores (a peanut butter treat), a donut toy and a rope toy. That little something extra is an odour eliminating candle, and a Happy Holidays card from the AKC Shop.
Suitable for all dogs (and dog owners) who love being spoiled!
TO BUY: AKC SHOP
---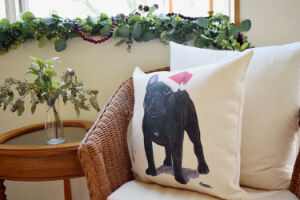 • CHRISTMAS CHEER PILLOW CASE
It's hard not to smile while looking at these adorable Santa themed breed-specific throw pillows.
Made from a hefty polyester/cotton linen weave fabric, it features a printed version of your favourite pup on the front. The pillowcase also comes a zipper for easy wash and removal.
This effortlessly chic pillowcase will add an adorable touch to any space. Choose to purchase the cover only or, a pillow stuffed with a poly-fil insert.
• TO BUY: AKC SHOP
---
• BREED LOVE COFFEE MUG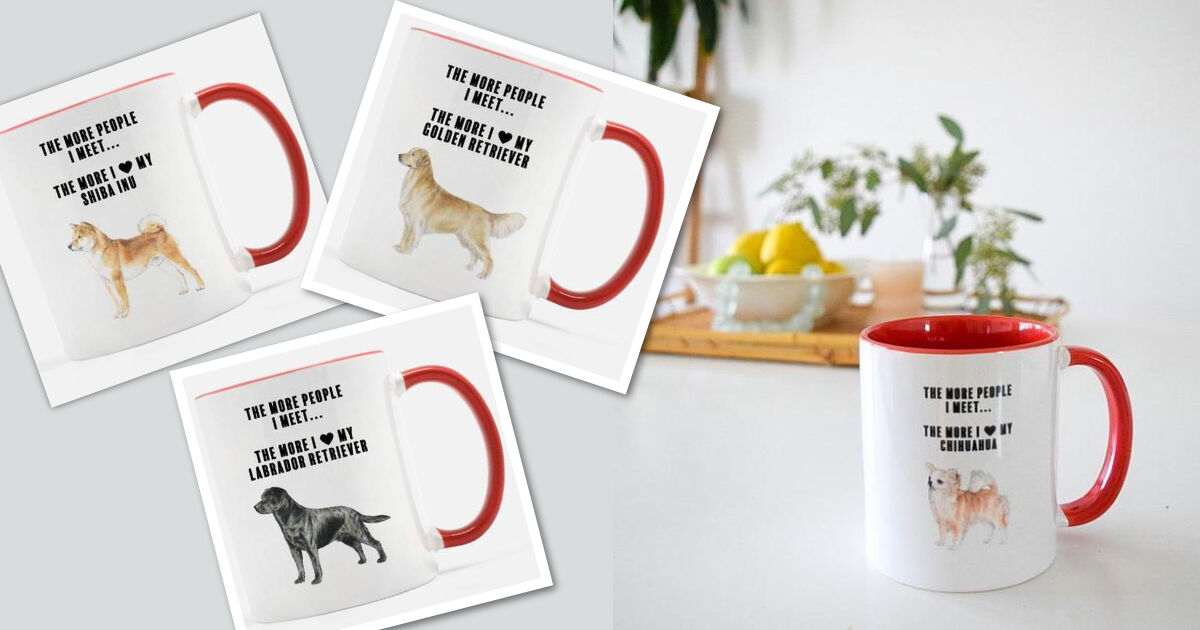 What can make a well-designed, generously-sized coffee mug even better? If it's adorned with an image of your favourite dog breed.
Get a few for the house, get one for the office. It even makes a great gift for the dog lovers in your life.
The modern, clean lines of this ceramic mug will look good in any setting. It's microwave and dishwasher safe.
TO BUY: AKC SHOP
---
PERFECT PETS: GUIDE TO MOST POPULAR DOG & CAT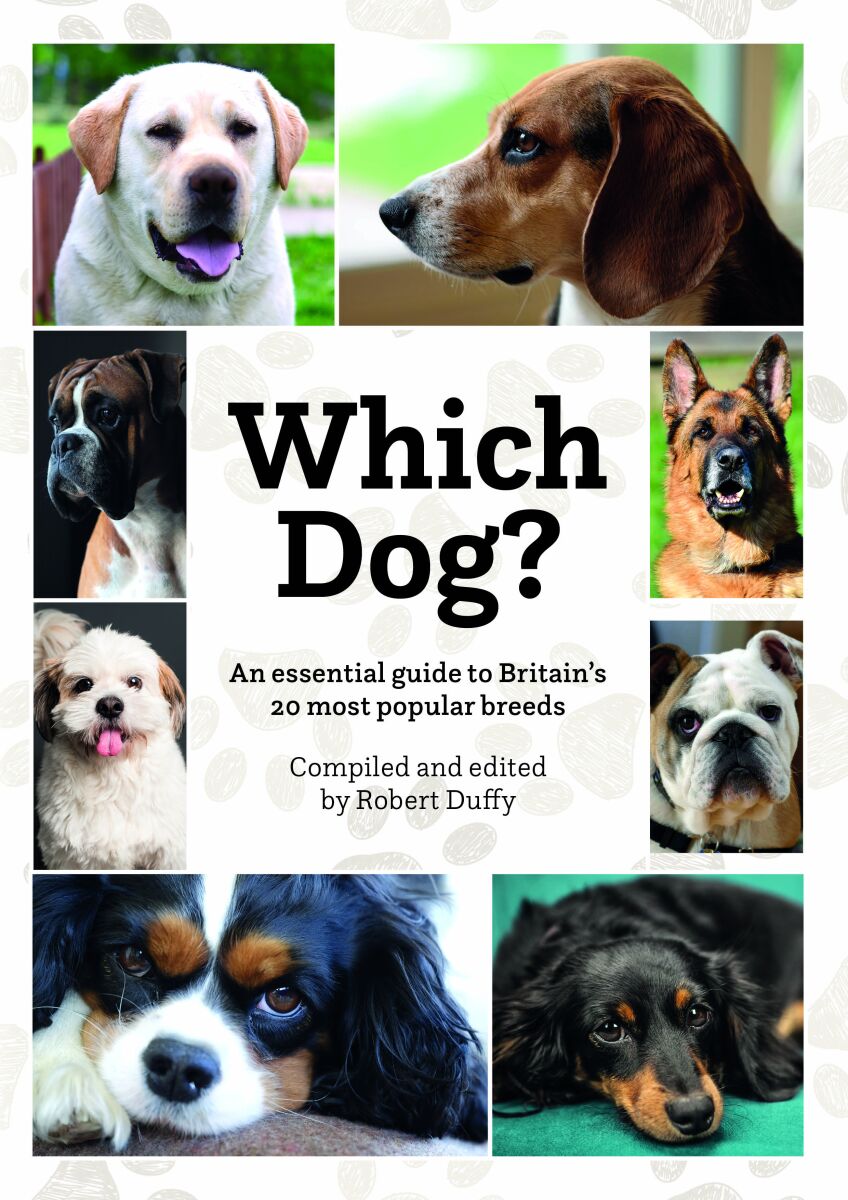 • WHICH DOG? AN ESSENTIAL GUIDE TO BRITAIN'S 20 MOST POPULAR BREEDS
Which Dog? guides the new owner through the most popular breeds and gives an insight into how a puppy can develop into a perfect member of the family.
Illustrated with colour photographs throughout, and full of facts, this book is not only an essential guide but also a pleasure for the family to enjoy.
• Discount: Use code "Pets 25" to get 25% off
• Promotion ends March 2022
• TO BUY: PERFECT PETS
---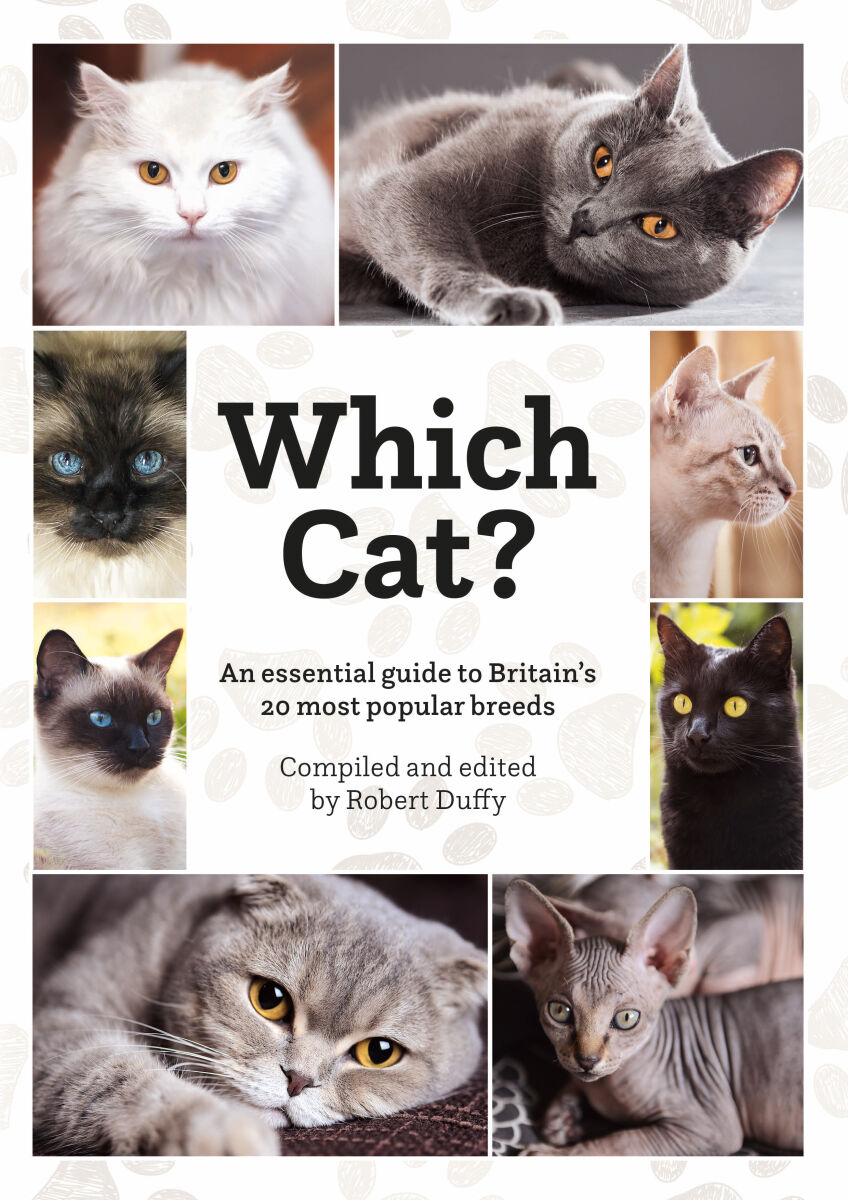 • WHICH CAT? AN ESSENTIAL GUIDE TO BRITAIN'S 20 MOST POPULAR BREEDS
Which Cat? Some cats love to wander about outdoors – some rarely leave the house. With an endless list of questions Which Cat? helps to guide and answer many of them.
Which Cat? is illustrated throughout with full-colour photographs. It is not just an essential reference guide, and it is a book that all can enjoy.
• Discount: Use code "Pets 25" to get 25% off
• Promotion ends March 2022
• TO BUY: PERFECT PETS
---