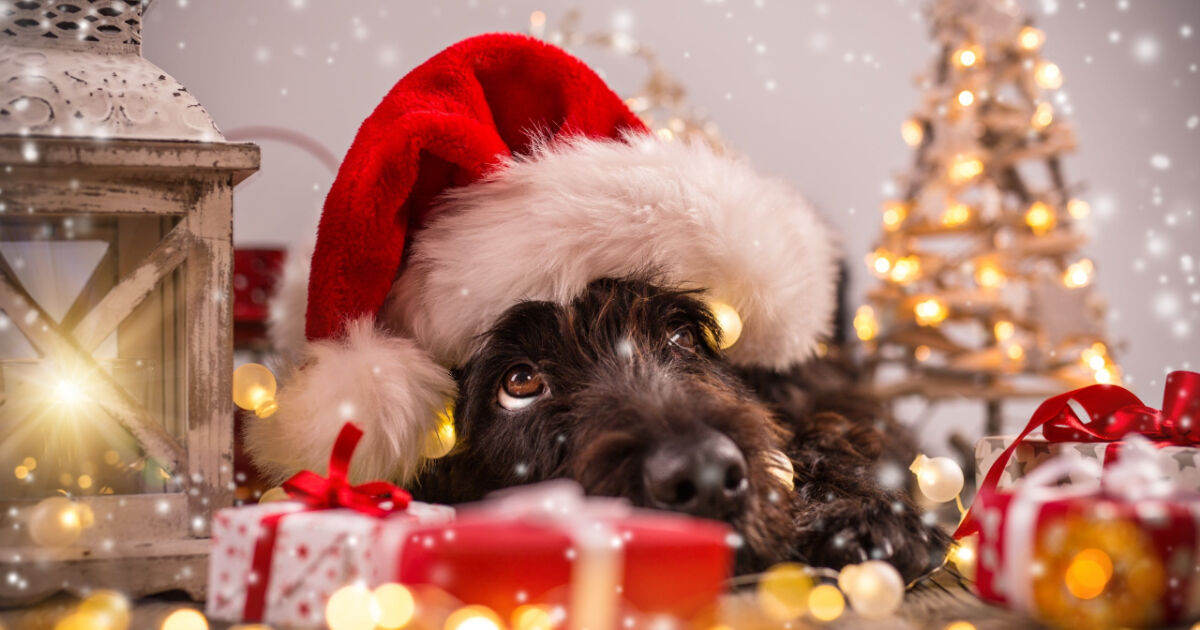 K9 CONNECTION: BOARDING FOR DOGS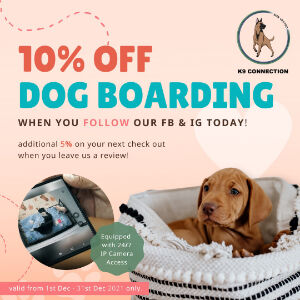 Going away for vacation or just a staycation? Not sure where to board your beloved furkid? Look no further. With our state of the art pet hotel with 24/7 IP camera access, you will have a peace of mind while vacationing.
• Promotions: 10% of boarding rates if you like and follow K9 Connection on Facebook and Instagram. Leave us a review on Facebook to earn an additional 5% discount upon checkout.
• Validity: 1 – 31 Dec 2021
• Website: K9 CONNECTION SG
---
K9-BIOSHIELD: DAILY DISINFECTANT SPRAY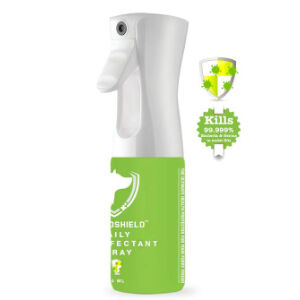 K9-Bioshield products eliminate 99.999% of allergens, viruses, and bacteria that can be picked up from plants, other dogs, and even humans within 60 seconds.
With a non-toxic, non-alcohol formula, it's safe for use especially, before your pets return from playtime outside.
• 10% off original price for Pets Magazine readers
• Validity Period: 1 Dec 2021 – 31 Dec 2021

TO BUY: K9-BIOSHIELD
---
CHEW GOOD: SNUFFLEMATE & FISH TWISTERS
• SNUFFLEMATE: MAKE MEALTIMES FUN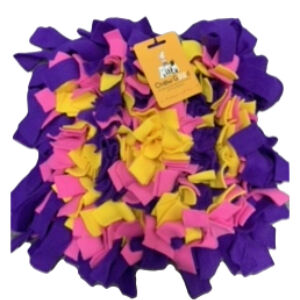 Use the SnuffleMate to make mealtimes more exciting, stimulating and fun for your pet dogs and cats.

Foraging, hunting and seeking are instinctive behaviours for dogs and cats. A feel-good brain chemical known as Dopamine increases when an opportunity to gain food appears. It is the thrill or the pursuit of the food that is more satisfying than the food itself. Every feed is an opportunity to give something to your pet; an opportunity to allow natural behaviour.

To use, put the SnuffleMate on the floor and drop kibble, meat or kibble or treats on top of the strips. You can also hide the meat or kibble or treats between the treats so your pet has to hunt for them.

• 10% off retail price for Pets Magazine readers
• Offer valid from 1 Jan - 31 Jan 2022
TO BUY: CHEWGOOD SG
---
• FISH TWISTERS: DELICIOUS & HEALTHY TREATS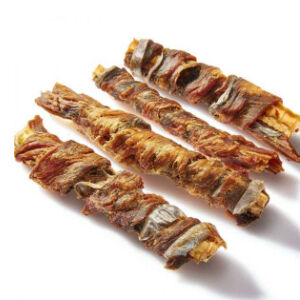 These treats are a delicious, natural, and healthy product. Packed in 90 gram pouches, they are made from Australian shark cartilage, and wrapped with Australian mackerel. These pet treats contain no additives or preservatives – only natural Australian fish.

The shark cartilage is rich in calcium which will help to strengthen bones. As mackerel is high in omega 3, it serves to reduce joint inflammation, improve brain function and increase a dog's coat health.

• Buy 2 get one 1 free for Pet Magazine readers.
• Offer valid from 1 Dec – 31 Dec 2021

TO BUY: CHEWGOOD SG
---
WOOFALICIOUS: DR GOAT MILK & LICKIMAT
• DR GOAT MILK
Dr Goat Milk is 100 percent natural and made in New Zealand. It is suitable for dogs and cats with no added fillers or preservatives. With lesser Cassien content compared to cow's milk, goat's milk is the perfect treat in the form of milk for your pet.
This formula is best fed to new-born animals, pregnant and lactating mothers, sick and older animals.
• Dr Goat Milk Promo: 10% off retail price for Pets Magazine readers.
• Offer valid from 1 Dec 2021 – 31 Dec 2021
TO BUY: WOOFALICIOUS
---
• LICKIMAT: BUNDLE SET FOR MEDIUM TO LARGE DOGS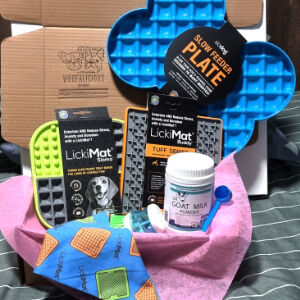 Lickimat is a family of enriching products designed by vets for dogs and cats. Made from rubber that's non-toxic and safe for human use, this slow feeder is suitable for both dogs and cats. It's also microwave proof and freezer-friendly.
A bundle deal consisting of the following is now available:
- Lickimat Slodog
- Lickimat Slomo
- Lickimat Buddy Tuff
- Lickimat Bandana
- Dr Goat Milk Powder 7oz (200g)
- Brush for cleaning Lickimat
• Lickimat Promo: 15% off for Pets Magazine readers.
• Offer valid from 1 Dec 2021 – 31 Dec 2021
TO BUY: WOOFALICIOUS
---
LOYAL.D: DOG ACCESSORIES
Loyal.D was founded in Singapore in 2015 as a socially motivated company that brings quality, trustworthy products for dogs and animal lovers. Through the sales of its products and volunteering efforts, Loyal.D aims to raise funds and awareness to support community animal welfare groups.
• Enjoy 10% off when ordering code: LDXMAS2021
• Local Delivery is FREE for orders of $55 and over
• Offer valid till 31 Jan 2022
TO BUY: LOYAL.D
---
FOR FURRY FRIENDS: SKIN CARE PRODUCTS
• PET'S ACTIVATED WATER SANITIZER (P.A.W.S) 250M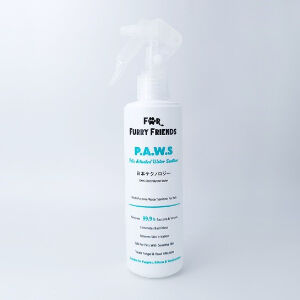 Top-selling PAWS is a lifesaver for any furkid with common skin issues such as rashes, hot spots, bacterial and yeast infection. It eliminates bacteria, viruses and odours and is suitable for pets of all ages.
It is easy to use and saves time while maintaining their cleanliness daily. PAWS is chemical and alcohol free and is safe for pets and pet owners with sensitive skin.
TO BUY: FOR FURRY FRIENDS
---
• BODY HEALING BALM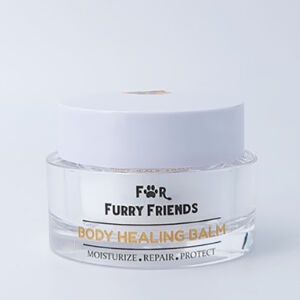 For Furry Friends Body Healing Balm is specially formulated for dogs. The balm works to encourage superficial wound healing and calm itchy skin.
Great for moisturising dry and flaky skin conditions. It also works wonder on dry skin hotspots, wounds, eczema and dermatitis.
Made with 100% safe and natural ingredients with no artificial fragrances. It is lick safe and does not leave any sticky residues. Use daily for best results.
TO BUY: FOR FURRY FRIENDS
---
• FLEA AND TICK SPRAY 250ML (FOR DOGS ONLY)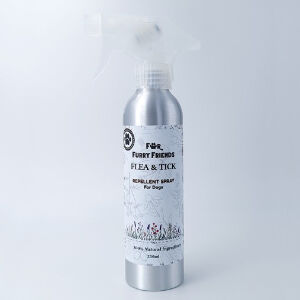 Natural flea and tick protection is possible with For Furry Friends Flea and Tick Spray for dogs. Designed to repel mosquitoes, fleas and ticks effectively, the spray is water-based and uses safe and natural ingredients only.
The repellent works by masking the dog's natural odours. The fleas and ticks will then lose interest and won't go near our four-legged companions.
The spray does not leave any sticky residues, is human-friendly and non-oily.
• Promotion Code: Pets Magazine readers use PETSXMAS for a 10% discount found on the website below.
• Validity Period: Till 31 Dec 2021
TO BUY: FOR FURRY FRIENDS
---
THE PAWMISE: PURPOSE PET FOOD & M-PETS
• PURPOSE PET FOOD
Purpose pet food uses humanely raised and human-grade, antibiotic-free and steroid-free meats, poultry, certified organic produce, certified organic minerals and natural vitamins to make sure it follows your pet's ancestral diet.
Purpose Duck Dog Food is rich with iron and makes an easy to digest protein source.
• Free-range duck, farm-raised in the USA
• 95% duck, 5% organic produce
• No fillers like grain, corn, wheat, soy or potato
• No artificial preservatives, flavours or sugar
TO BUY: THE PAWMISE
---
• M-PET DEODORANT SPRAY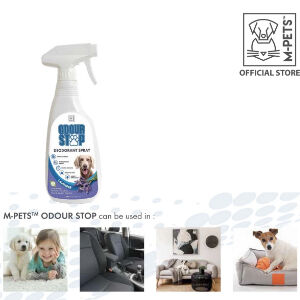 M-Pets Odour Stop Deodorant Spray in Lavender scent is formulated with Phytonci
de, a renewable plant extract that makes it more environmentally friendly! It quickly eliminates odours and bacteria in as quick as 30 seconds, leaving behind a pleasant and fresh scent. Odour Stop can be used in homes, vehicles or any area.
TO BUY: THE PAWMISE
---
YAPPY PETS: LOOKING GOOD, FEELING GOOD
• HAPPI DOGGY CARE DENTAL CHEWS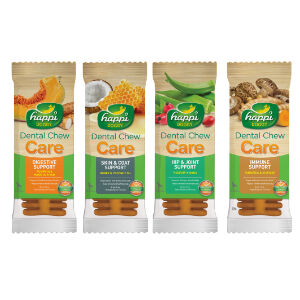 Whether it's for the joints, skin and coat, or gut, Happi Doggy Care dental chews (4-inch) can make it all better! Get ready to have your pup's vitality and well-being amped up for more fun times with you!
• Buy 3, Get 1 Free
Usual Price: $7.60, Now At: $5.70
• Terms and conditions apply. While stocks last.
• Valid till 31 Dec 2021

TO BUY: YAPPY PETS
---
• EARTHMADE AIR-DRIED DOG TREATS
Born from the pristine landscape of New Zealand, where livestock roams cage-free and stress-free, comes earthmade.
The dog treats are naturally air-dried to retain the majority of their nutrients and flavours for your four-legged friend's enjoyment. It is also free from preservatives or artificial flavours, no corn, wheat, soy, and fillers.
• Promotion: Buy 1 Free 1
(The lowest-priced item will be the free product)
• Offer valid till 31 Dec 2021
TO BUY: YAPPY PETS
---
LOYALTY & CO
• BEYOND CLEAN: PET CLEANING & GROOMING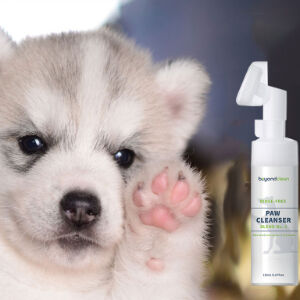 Cleaning products shouldn't just be effective; they must also be safe to use for you, your pets, and the environment. To this end, Beyond Clean offers products that are sustainably sourced and free from harsh chemicals.
Its commitment to safer, healthier, and more eco-conscious cleaning products extends to its range of pet disinfectants. Its products are safe to be used around food, are biodegradable and cruelty-free. In addition, no parabens, sulphates, or toxic chemicals are included.
• Promotion: 20% off all products
• Validity Period: 1 Dec – 31 Dec 2021
TO BUY: LOYALTY & CO
---
• HEALTHY SHORES: PREMIUM PET FOOD FROM CANADA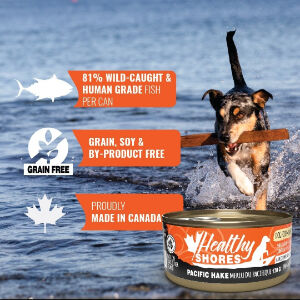 Feed your pet nature's best food from Canada's west coast. All Healthy Shores products are packed with premium cut, human-grade sustainably sourced wild-caught fish from the pristine icy waters of the Pacific Northwest.
Their products are AAFCO compliant for a complete and balanced diet.
• Promotion: 20% off all products
• Validity Period: 1 Dec – 31 Dec 2021
TO BUY: LOYALTY & CO
---
• LOYALTY & CO DENTAL PLUS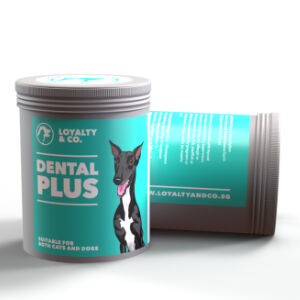 Loyalty & Co Dental Plus is a specially formulated organic dental supplement for both dogs and cats.
Made from dehydrated and crushed wild-harvested Ascophyllum Nodosum Seaweed (ANS), organic nutritional yeast, and diatomaceous earth. When consumed, ANS is absorbed by the bloodstream and released into the saliva.
The organic dental supplement has been clinically proven to reduce plaque and tartar by softening them – enabling easy removal by brushing, chewing or scaling.
• Promotion: 20% off all products
• Validity Period: 1 Dec – 31 Dec 2021
TO BUY: LOYALTY & CO
---
AKC BRILLANTPAD ORIGINAL: PEE PADS WITH A DIFFERENCE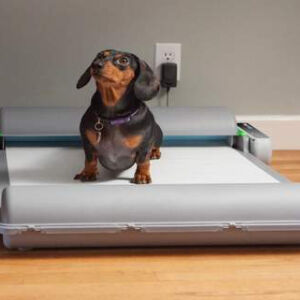 Never see, smell or touch dog waste again with BrilliantPad Original. Considered the world's first self-cleaning dog potty that handles, wraps and seals waste to keep your home clean and odour-free.
Adjustable timer automatically replaces a dirty pad with a clean, fresh one. Or advance the pad anytime at the touch of a button. Messy and smelly is replaced with clean and fresh. Original model features drip lip along edge of the machine to reduce spills onto the floor.
• BrilliantPad Original will ship 1-3 business days after placing your order.
TO BUY: AKC SHOP
---
GOOD STEPS: DESIGNED FOR DOGS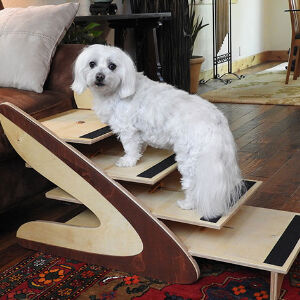 Good Steps is the world's first dog steps designed to ergonomically adjust to fit the physical needs of nearly every dog.
It works with your dog from puppyhood through their senior years to help them safely and comfortably reach a variety of special spots – from their favourite spot on the couch to that little slice of dog heaven, your bed!
They are also great for dogs with health issues such as bad hips, surgical recovery, failing eyesight, or balance issues, as well as those who, because of body type, just can't make traditional dog steps work.
These steps adjust in over 100 ways to serve the needs of dog breeds such as Corgis, Maltese, Dachshunds, Bulldogs, and others who may be stair-challenged.
TO BUY: GOODSTEPS
---
SOSD: MOZOMOZO POWER
• MOZOMOZO HARNESS: DIMSUM & FLOWER PATCH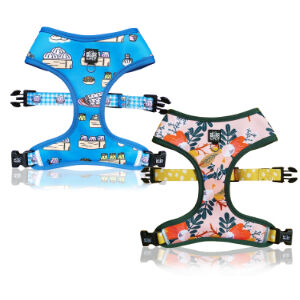 Handmade and assembled with love, the Dimsum and Flower Patch dual reversible Mozomozo harness is made with soft polyester and breathable mesh. The ID identity tag is reflective while the sturdy attaching ring comes with little charms.
Matching collar, harness, bandana and bow-tie are available. Suitable for small and medium-sized dogs.
TO BUY: SOSD
---
• MOZOMOZO FISH AND CHIPS LEASH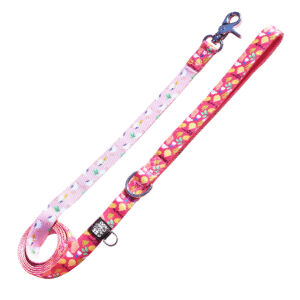 The reversible dual-designed Mozomozo Fish & Chips leash is made comfortable with its soft polyester webbing strap and neoprene padded handle lining.
It offers a heavy-duty swivel metal clasp and metal (iron) ID ring for identity tags and little charms. Matching collar, harness, bandana and bow tie are available. Size: L - 152cm | Width 2cm.
TO BUY: SOSD
---
PET MASTER: NORTH PAW GRAIN-FREE DOG FOOD
Pet Master is a comprehensive pet store created by pet lovers for pet lovers, specialising in everything dogs and cats, from foods and treats to toys and furniture.
North Paw offers protein-rich formulations that help our pets thrive. It is formulated with high meat inclusions and the finest ingredients. Each kibble is nutrient-infused and made with high-quality, thoroughly tested ingredients.
• NORTH PAW GRAIN-FREE DOG FOOD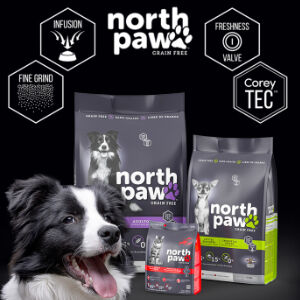 Available in 4 formulas:
- Atlantic Seafood with Lobster
- Lamb and Sweet Potato
- Small Bites
- Adult (Chicken & Herring)
• Use code NORTHPAW10 to receive 10% off all North Paw products (only one code can be applied per order).
• Valid till 31 Dec 2021.
• Enjoy $10 off your first purchase of $80
• For further info: https://petmaster.com.sg/collections/north-paw
TO BUY: PET MASTER
---
FUREVER FLOOF: ADORINGLY FLOOFY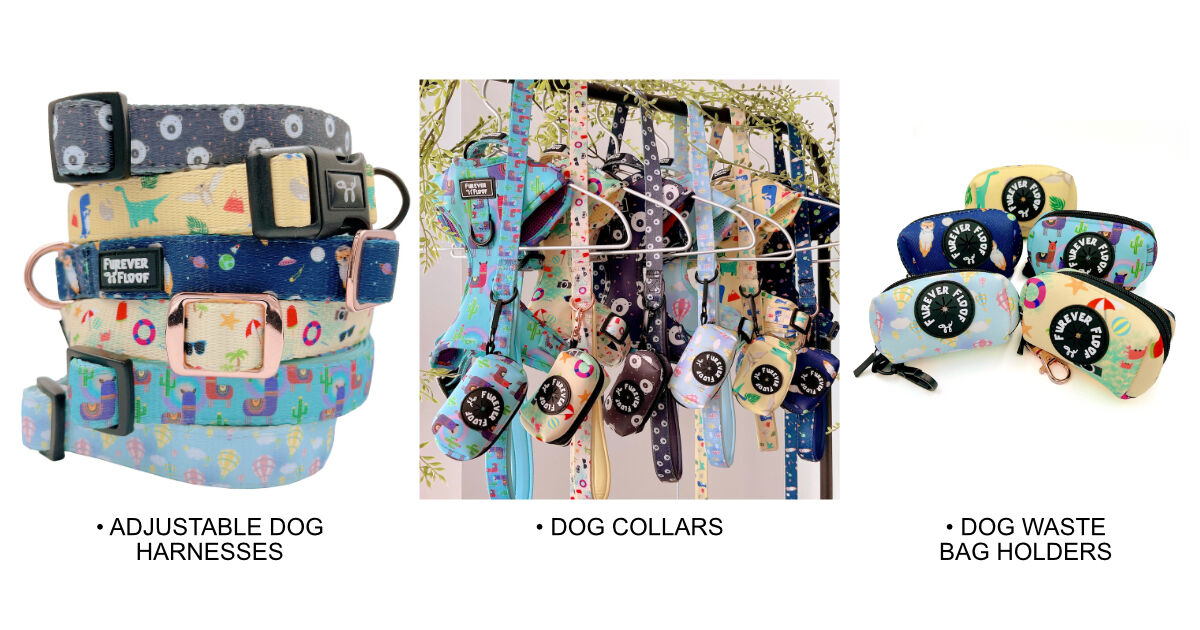 • ADJUSTABLE DOG HARNESSES
Harnesses that are adjustable at the neck and chest for the perfect fit. Available in a range of vibrant designs to fit your mood of the moment. Choose from sizes Super Petite to Large.
• DOG COLLARS
Designed for pups and available in a range of colourful designs, these collars can be paired with a matching leash and waste bag holder for a coordinated appeal.
• DOG WASTE BAG HOLDERS
Hold your dog's waste bags in style with these brightly coloured pouches. Available In a range of lively designs.
TO BUY: FUREVER FLOOF
---