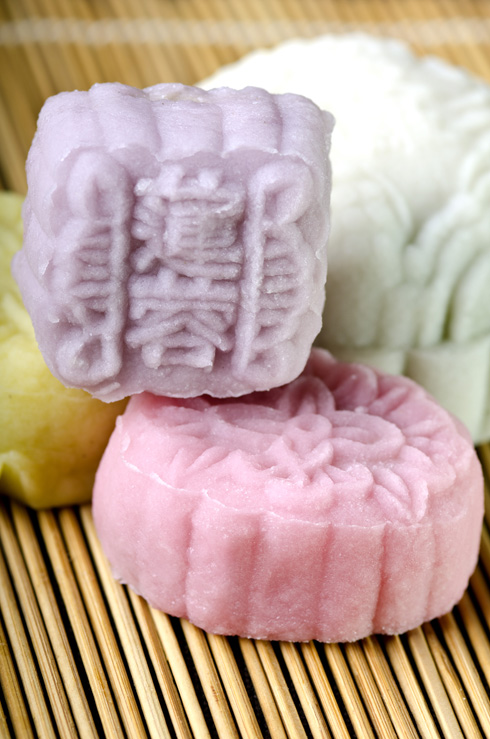 Enjoying mooncakes with loved ones has always been a highlight of Mid-Autumn Festival.
Thanks to perromart, there is a Mid-Pawtumn Festival guide with pet-safe tips, recipe and advice for all.
A firm favourite is the DIY Pet-Safe (dog and cat) Mooncake recipe. The step-by-step preparation instructions is given below.
There's even an easy-to-follow instructional video, courtesty of B2K and Chef Duchess, on how to make the mooncakes.
Paw-pressed for time? Check out these Singapore barkeries where you can purchase pet-friendly mooncakes and other Mid-Pawtumn Festival treats!
1. Barking Good SG
2. The Barkery Singapore
3. Moon Pups
4. Feed My Paws
5. All Year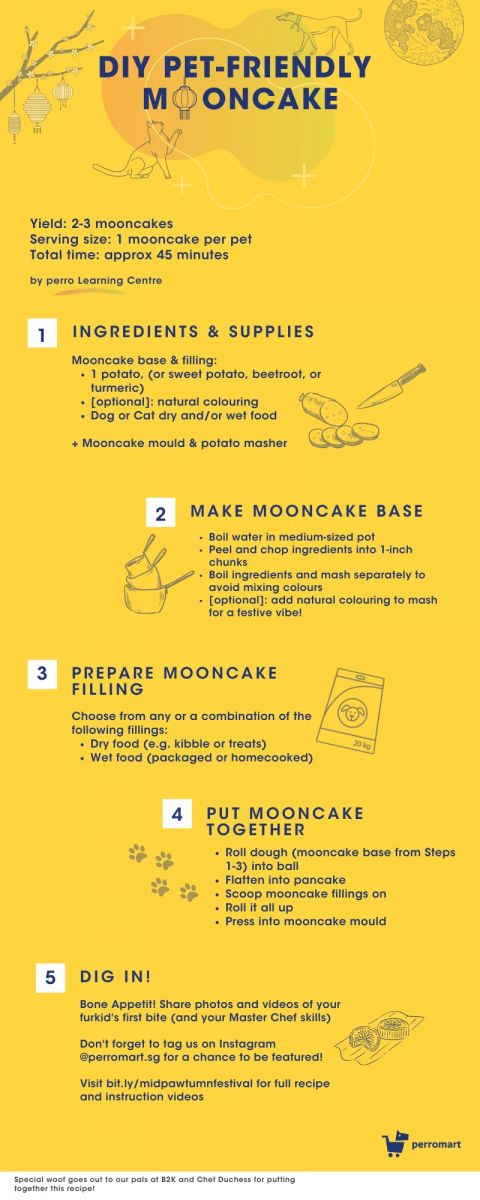 ---
The recipe and food is intended as a treat or snack. Treats should only constitute a small percentage of your pet's daily food intake, as overfeeding treats can lead to severe nutrient deficiencies. If unsure of the compatibility with your pet's diet, consult your pet's veterinarian before offering these food items.