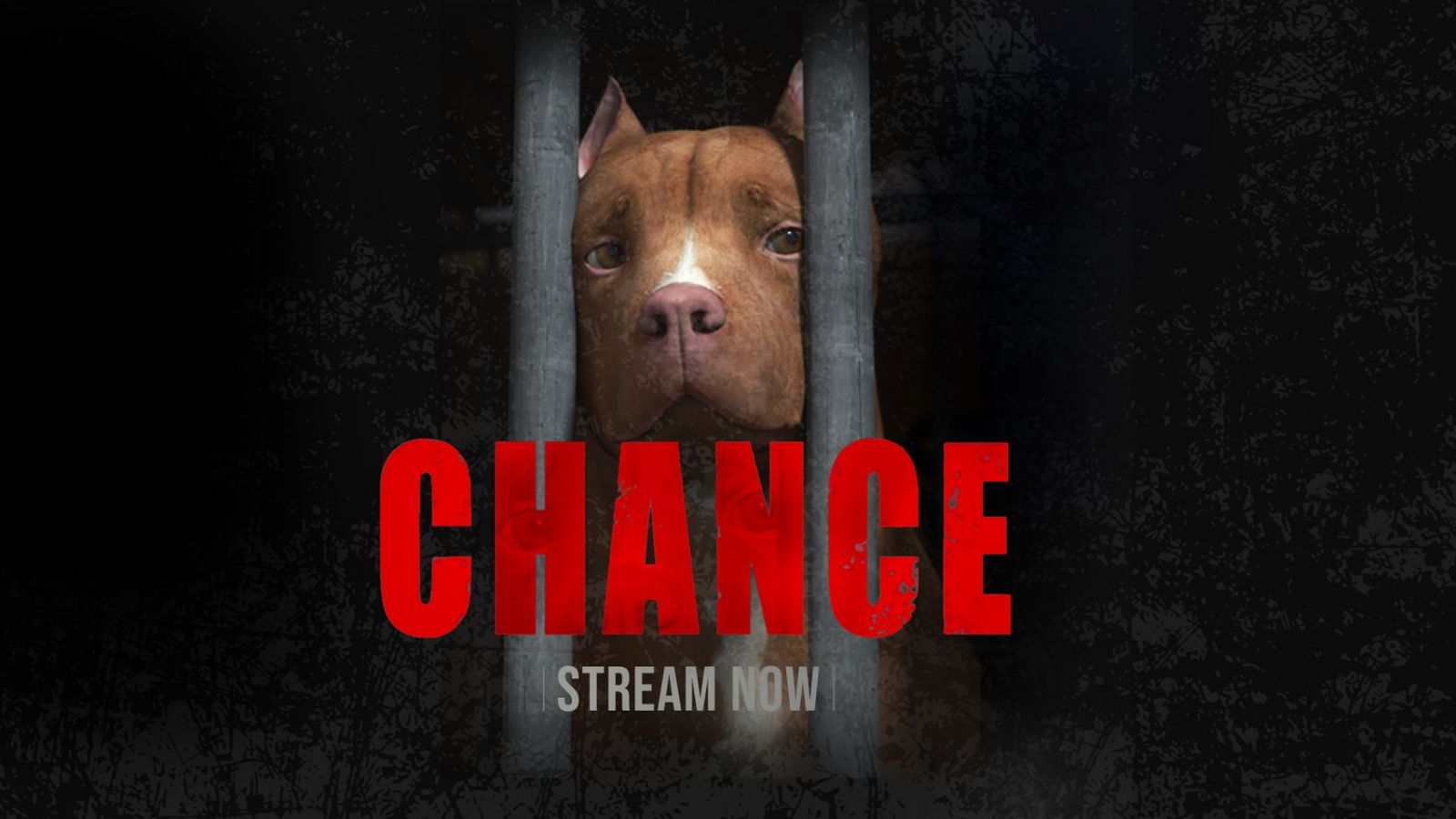 Chance is a movie for dog lovers. A hopeful young Pitbull struggles to maintain his values and faith while attempting to survive the brutal world of underground dog fighting.
Chance is an optimist, a dreamer, and doesn't want to fight. He befriends two other dogs, Sugar and Hannibal, and they make a pact against all odds to survive and find freedom together.
The three main character-pups immediately win your heart and their strength of character, in spite of the horrific situation they were unwillingly thrown into, is what makes this film. The ultimate message is one of courage, love, and standing up for what you believe in, against all odds.
Filmmakers James, Wynn and Young impart: "We truly want to educate, bring awareness, and evoke change. Although dog fighting is illegal in all 50 states, it still occurs in every part of our country, and around the world. Together we hope to #BreakTheChain."
Although a moving and emotional animated story featuring puppies, this film does depict animal cruelty and is not suited for young children. A full-length animated feature presently available in the US and Canada on VOD platforms, will be made available to this part of the world at a later date.
• To watch trailer: CHANCE
• Website: CHANCE
• Facebook: CHANCE