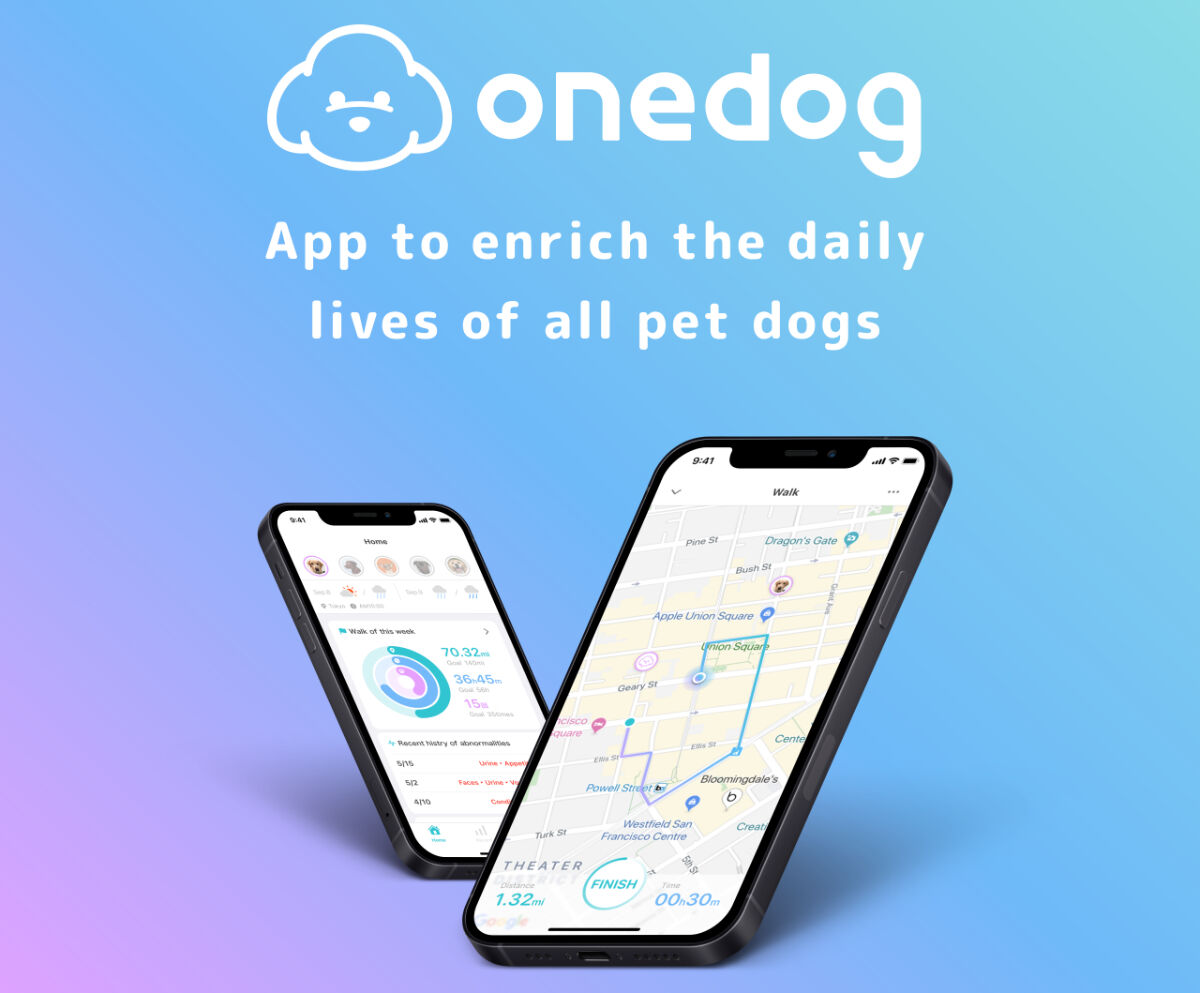 Hugely popular in Japan, onedog has since undergone a major revamp and is now a "healthcare app" for dog owners in English-speaking countries.
Known in Japan for its walking-recording function, onedog has since been upgraded and is able to keep track of your dog's health; information about hospital/vet visits; care logs and various health updates.
Healthcare: Besides keeping daily records of your dog's well being, vet visits, etc, there is a centralised health care repository for records on vaccination, microchips, etc.
Walking Records: Record your dog's walk with its GPS map. It also offers other information such as distance, time and frequency. You can also set goals in the app.

Information Sharing: You can add users to share information regarding the dog's medication, vet or even grooming appointments.
International Community Sharing: Daily photos and updates with an international community is available via the app. From comments to quick advice, the dog-loving community currently consists of pet owners from the US, Australia, Singapore and Japan.

• Available on iOS and Android.
• For more information: onedog.io