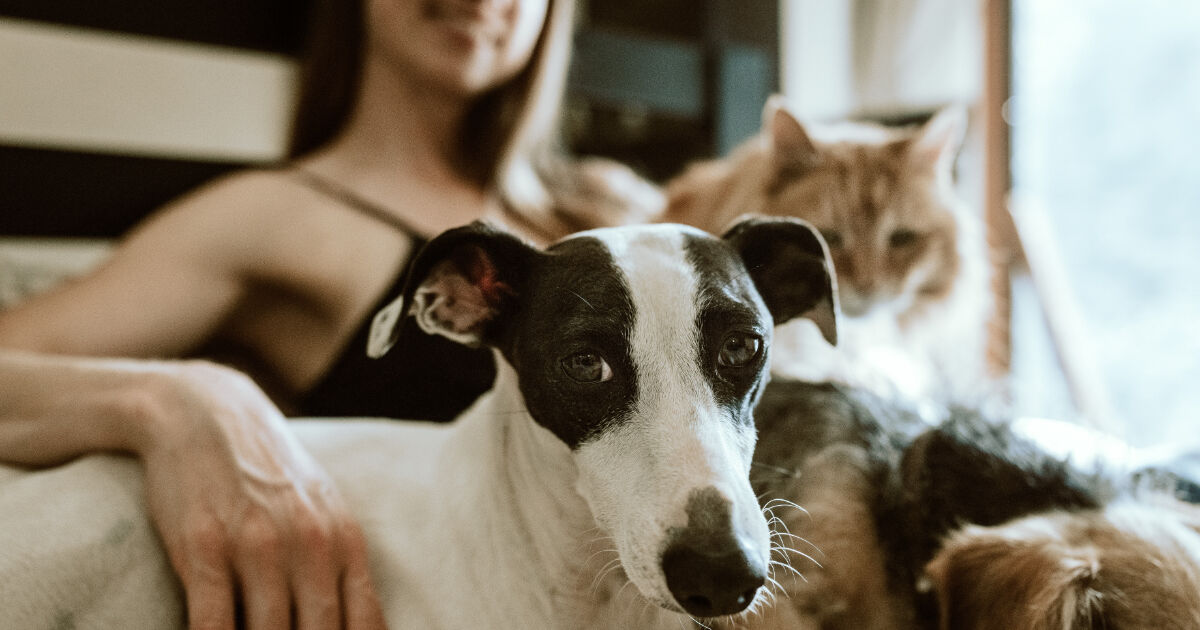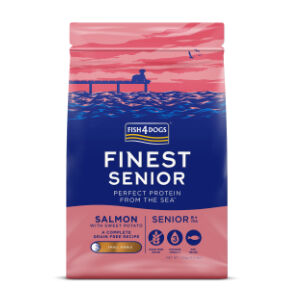 FISH4DOGS: SENIOR SALMON WITH SWEET POTATO
Salmon is naturally rich in omega 3, which has many health benefits for older dogs, including supporting healthy joints and helping with coat (and skin) conditions.
As older dogs can experience changes in their digestion, Fish4Dogs has added prebiotics with beta-glucans to help maintain good digestive health.
---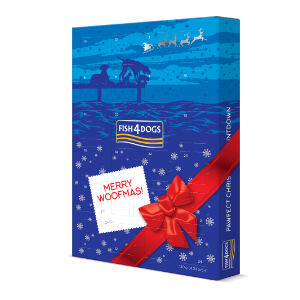 FISH4DOGS: ADVENT CALENDAR FOR DOGS
What better way to spoil your pooch this Christmas than with a fabulous Fish4Dogs Advent calendar?
Behind each of its 24 windows is a delicious, fishy, grain-free treat that your dog will love (from Squid Bites to Sea Jerky Fish Squares).
---
SUNSEED: VITA PRIMA ADULT RABBIT
Vita Prima Adult Rabbit is designed for adult pet rabbits aged 1 year or older and comes with vitamin-fortified timothy pellets plus a blend of wholesome grains, fruits, and vegetables.
Fortified with omega-3s and probiotics for health and digestion, the food diet has all the nutrients rabbits need, natural flavours they want, and the variety to inspire their natural foraging instincts.
---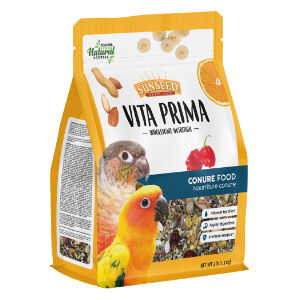 SUNSEED: VITA PRIMA CONURE FOOD
With vitamin-fortified pellets and a blend of wholesome seeds, grains, fruits, and vegetables, Vita Prima Conure Food has all the essentials for your bird to live a happy and healthy life.

Made with a nutrient-rich blend of ancient grains, the food pellets is further fortified with essential Vitamins A, D, and E.
---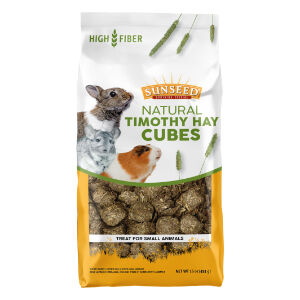 SUNSEED: NATURAL TIMOTHY HAY CUBES
Sunseed Natural Timothy Hay Cubes are a healthy, high-fibre treat for small animals and a mess-free way to add to your pet's daily hay intake.
Made from timothy hay grown without pesticides, these treats are a fun and natural source of fibre that helps support the dental and digestive health of your pet.
The 100% natural chew treats are quick and convenient to serve too.
---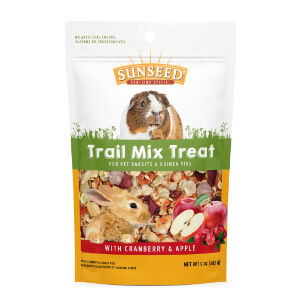 SUNSEED: TRAIL MIX TREAT WITH CRANBERRY & APPLE
Trail Mix Treat is a hearty snack and fun foraging treat for pet rabbits and guinea pigs.
Made with real dried cranberries, apples, and other delicious ingredients, it's a great foraging snack or flavorful pellet food topper.
---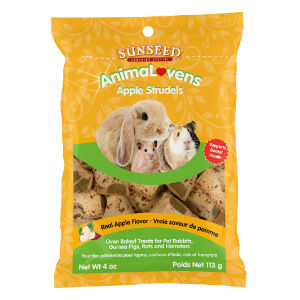 SUNSEED: ANIMALOVENS APPLE STRUDELS
Oven-baked, natural apple treats with a hard, crunchy texture helps with small animals' tooth conditioning.
AnimaLovens Apple Strudels are baked for that texture your pet loves and needs to gnaw on to maintain strong, healthy teeth. The combination of real fruit, vegetable, and whole-grain ingredients make them both delicious and nutritious.
---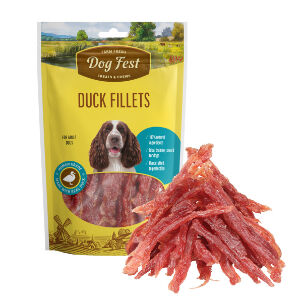 DOG FEST: DUCK FILLETS FOR ADULT DOGS
This simple, yet amazing treat is our best seller. Dogs truly appreciate the rich flavor of real duck meat. Could be used as a training reward or a quick snack.
Composition: duck, vegetable by-products, minerals.
---
VĒRUS: LIFE ADVANTAGE - CHICKEN MEAL, OATS AND BROWN RICE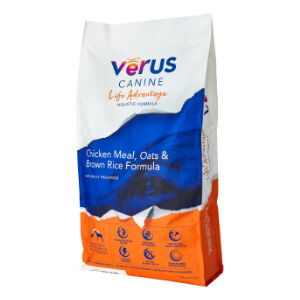 This Chicken Meal, Oats and Brown Rice Holistic Formula from Vērsus provides complete and balanced nutrition for all breeds of dogs and at all life stages.
It uses USA-grown, antibiotic-free, EU-certified chicken raised without the use of growth hormones. Nutrient-packed ingredients like flaxseed and chicory root extract, freeze-dried live probiotics, chelated minerals, omega-3 fatty acids, and L- carnitine are included in the food mix.
---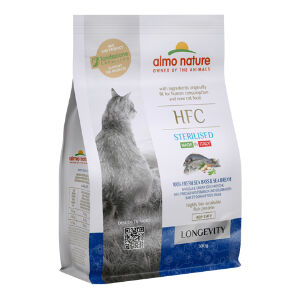 ALMO NATURE: HFC LONGEVITY STERILISED SEA BASS & SEA BREAM
The HFC Longevity Sterilised recipes offer complete meals that are ideal for sterilised cats.
Formulated with a low magnesium content to reduce the possibility of kidney stone formation; a moderate fat content and an adequate supply of fibre to support the needs of house cats together with high-quality protein to preserve lean mass.
---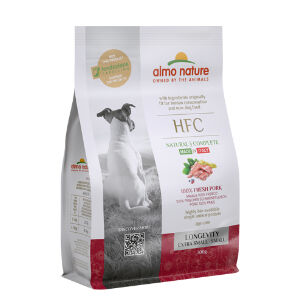 ALMO NATURE: HFC NATURAL & COMPLETE XS–S ADULT PORK
With ingredients originally fit for human consumption now food for your dog, the Almo Nature HFC recipes offer 100% fresh meat and 0% animal meal.
The formula has been created with particular attention to the body and mind of your adult and mature dog. Thanks to the presence of polyphenols, chondroitin and glucosamine which, together with a healthy lifestyle, contribute to your pet's vitality and well-being.
---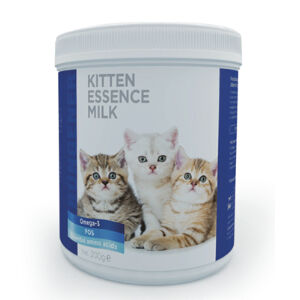 BUNGENER: KITTEN ESSENCE COW MILK POWDER
Bungener's Kitten Essence Milk is a milk replacement series suitable for newborn kitties, pregnant or lactating cats as well as old or weakened cats.
It provides the essential nutrients for energy and growth and comes with omega-3 fatty acids to support brain development. It also aids in reducing the risk of bloating or diarrhoea.
---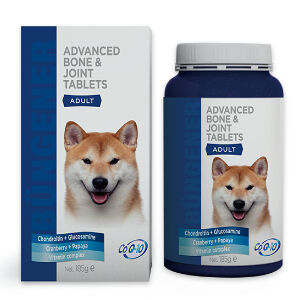 BUNGENER: ADVANCED BONE & JOINT TABLETS – ADULT
Frequent exercise and normal activities put pressure on bones and joints and can cause mobility issues. Bungener's Advanced tablets is specially formulated for adult dogs.
The tablets contain glucosamine, chondroitin, vitamin D3 and other ingredients good for bone and joint function.
---