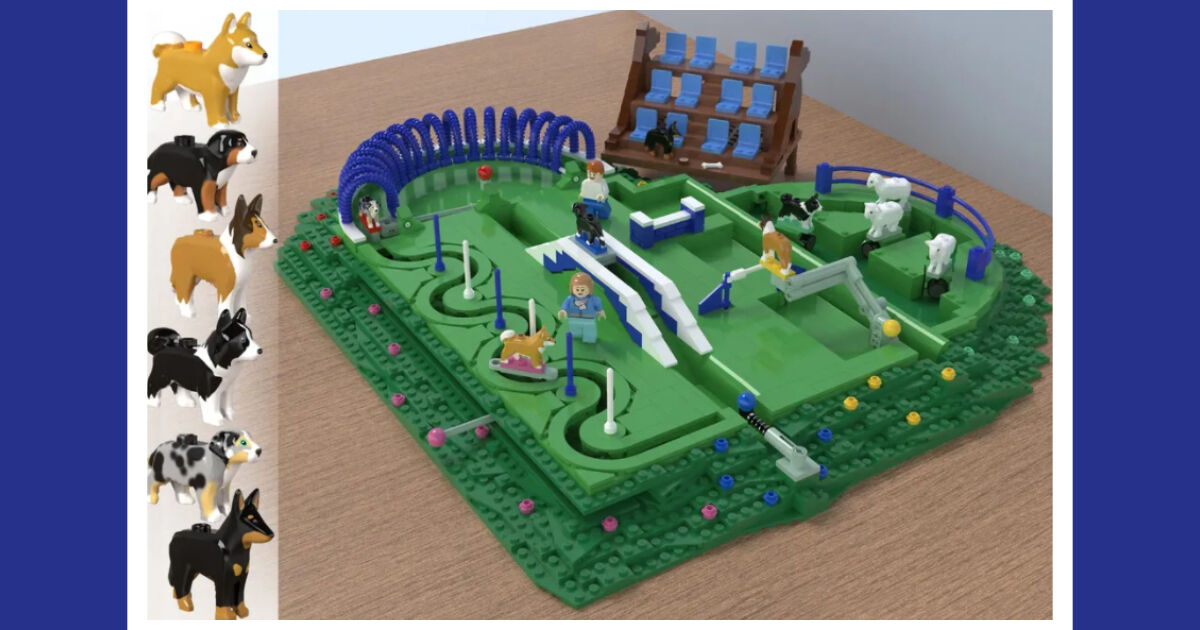 The dogs have invaded Lego! Péter Szalay has designed a playable dog agility and herding course for the young and the young at heart in a Lego Ideas campaign.
Peters' Instagram offers a glimpse into the man behind the Dog Agility and Hearding Course. As the story goes, this Lego enthusiast adopted a dog named Stencil, and since then, he built up his Lego world around his four-legged best friend.

His latest dog-themed project offering a dog agility course took more than 200 hours of work to design. The interactive nature of the build will keep dog enthusiasts and keen agility participants engrossed with the building bricks for a pretty long time.

To complete the dog agility course, a player would need to start from the grandstand and overcome the following obstacles:
- Herd the sheep together
- Jump over the obstacles
- Get through the tunnel
- Slalom between the poles
- Run through the ramp

Szalay is hoping to turn his dog agility idea into an official Lego set, and in order to do that, he needs more votes.
Vote for him at: LEGO IDEAS