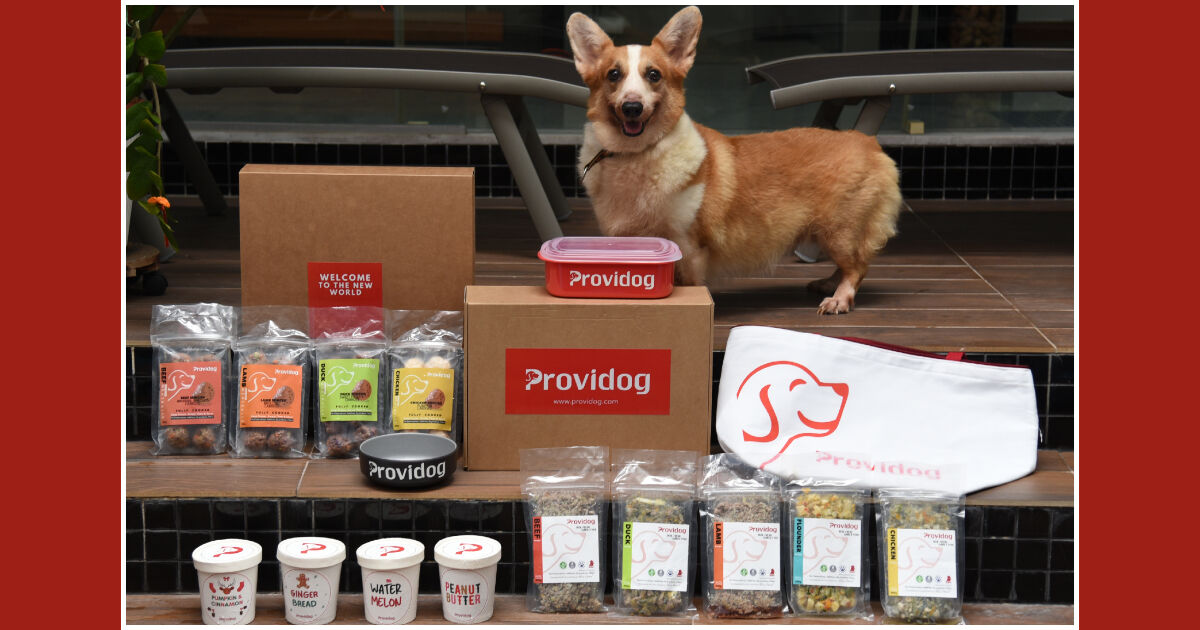 SINGAPORE: Fresh cooked dog food creators, Providog has released a whole suite of nutritious meals, meatballs, and even special Christmas-themed ice creams for dogs.
Available online for delivery as a subscription or a one-time purchase on Providog's website, the premium dog food provider promises to give dogs only the best: Each meal recipe is scientifically formulated by a canine expert, Alison Daniel, UK Canine Nutritionist, who has over 13 years of experience under her belt.
The meals are in accordance with AFFCO and FEDIAF guidelines, use whole human-grade ingredients and are free of preservatives, GMO ingredients, fillers and additives.
Providog's inaugural launch offers five meals and four meatballs recipes featuring different kinds of whole meats such as beef, chicken, duck, lamb and flounder. The brand is also working on more novelty protein for dogs with sensitivities.
With Christmas around the corner, dog owners can also look forward to special festive ice cream flavours including Pumpkin & Cinnamon, Gingerbread and more!
For the first subscription order, pet owners will also receive a Welcome Box that comes with a booklet which provides more information about the brand, a welcome card, storage and feeding instructions, and a container to store any
leftovers.
For pet owners who don't know which recipe to get, they can participate in a dog profiling quiz on Providog's website to get a recommendation. A trial box of four meals and free meatballs is also available for $19.30 (usual price: $29.10).
Customers redeem its vouchers for dog services like grooming and healthcare, they can also pamper themselves with various F&B dining vouchers and even a pool cleaning service.
Providog's fresh cooked meals and meatballs for dogs are available in Singapore, with meals starting from $3.80 and meatballs at $7.80. All ice creams are retailing at $15.
For more info: PROVIDOG