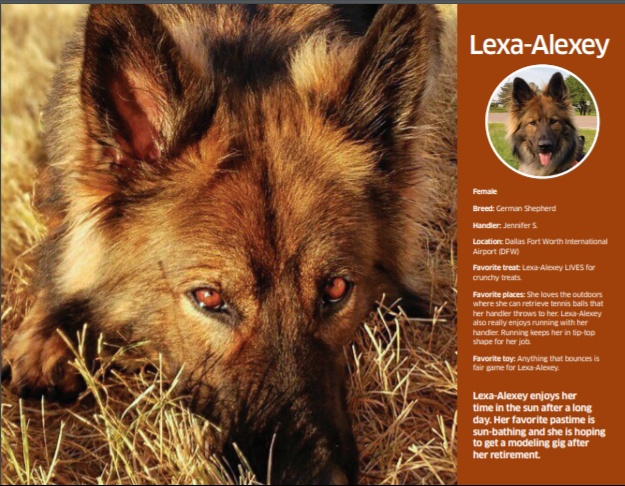 Washington, USA: Each year, the US Transportation Security Administration issues an annual calendar to honour its explosives detection canines from across the country. For the first time, TSA is making the 2021 TSA Canine Calendar available to the public.
TSA trains each of its explosives detection canines at the TSA Canine Training Center, in San Antonio, Texas. Considered the "Center for Excellence" for explosives detection canine training, the TSA National Explosives Detection Canine Team Program sees about 300 canines complete the training annually.
Each canine recruit spends 16 weeks in training where they meet their handlers, socialise to adapt to busy airport environments and learn their craft of detecting a variety of explosive odours before reporting to their duty stations.
This year's 2021 TSA Canine Calendar features fun facts and photos of about 13 canines selected from dozens of entries submitted by canine teams from across the agency.
TSA has more than 1,000 canine handler teams deployed to support security and screening operations in the US.
Download the calendar here: TSA