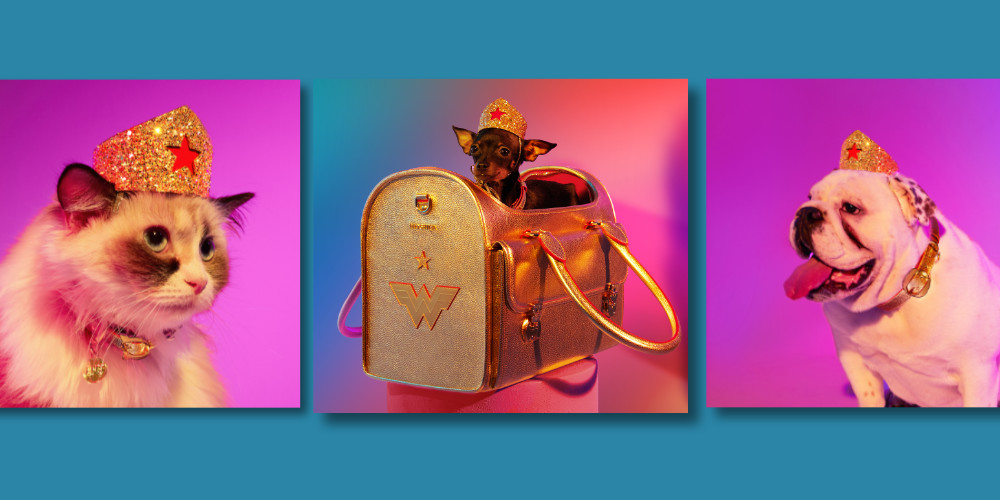 California, USA: The DC Super Hero Wonder Woman and luxury lifestyle brand Moshiqa, joined forces in a collaboration to celebrate the love of pets by creating a collection that is iconic, functional, as well as glamorous.
The Golden Capsule Collection, inspired by the "Wonder Woman 1984" signature style and design, combines glamour with pet necessities. It includes a Golden Vessel of Wonder (a luxurious pet carrier); the Golden Lasso Utility Belt of Justice (a utility belt) which has accessories for an outing.
Whether you're shopping or relaxing on a yacht, this is the collection you should have by your side.
Moshiqa is channelling 10 percent of the sales revenue of its entire Wonder Woman WW84 Collection to help impact the lives of women in need and homeless pets internationally via the non-profits: The Malala Fund or Dumpster Doggies.
Web: Moshiqa/WonderWoman