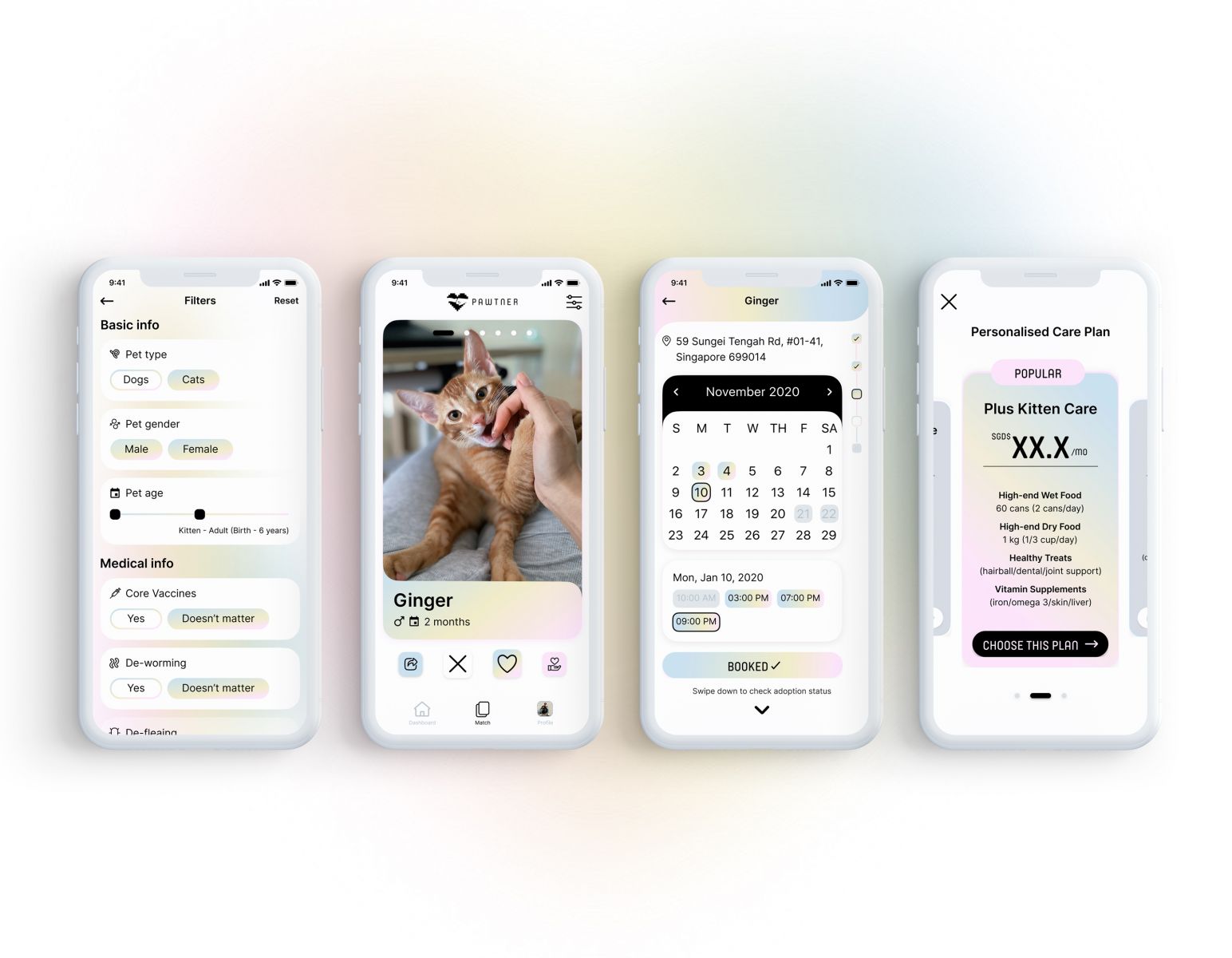 SINGAPORE: Pawtner, which means 'partner with paw', is a digital application that provides an all-in-one solution to pet adoption, and a one-stop-shop for all pet-related services.
Using the principles of automation and algorithm matching, Pawtner, a digital pet adoption platform that collects data from potential adopters and shelters. This means that requests for adoption and eligibility checks are done by the app, thereby saving both parties lots of time and effort on the adoption process.
Once a 'match' between the animal and adopter has been established, Pawtner's systematic process tracking, logistic management and payment gateway will facilitate a seamless adoption process.
After the adoption process is completed, Pawtner also guides adopters through the pet ownership process by directing them to customised post-adoption subscription packages.
Relying on the same algorithm technology, these packages will also be curated according to the type of pet that the user has adopted, including food, medical services, insurance and many more.
• To sign up: Pawtner
---
*This article can be found in the June 2021 issue of Pets Magazine