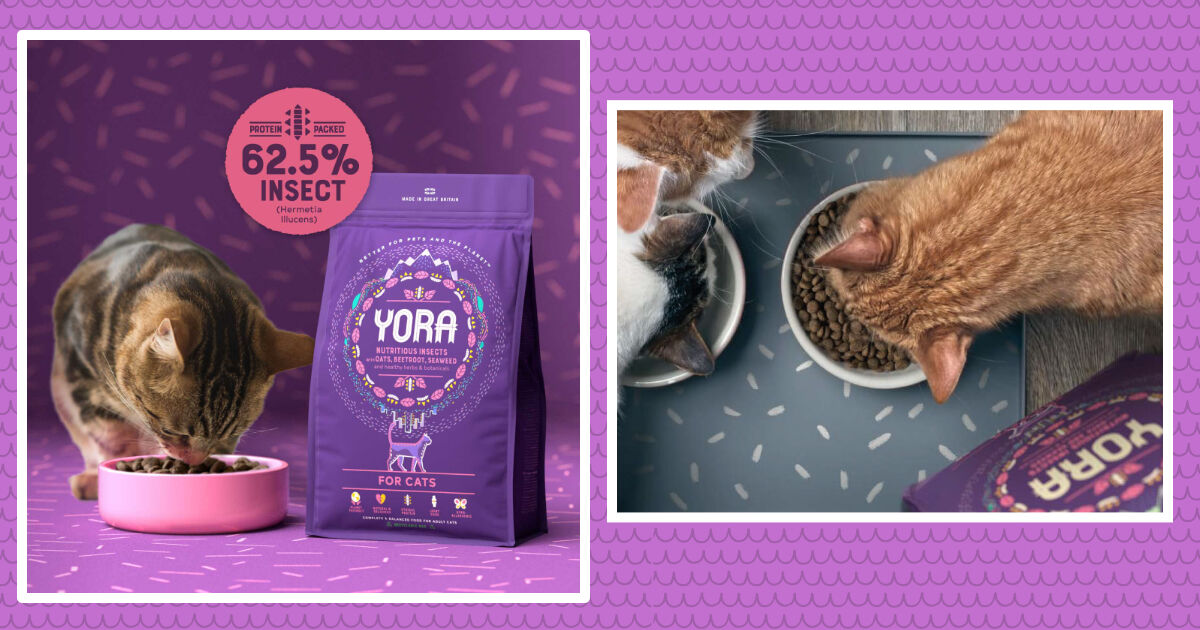 WARNINGLID, UK: A sustainable cat food made from insect protein was introduced in the UK market in late September this year. Yora Pet Foods launched its first-ever complete-and-balanced formula featuring "the highest insect content of any cat food on the market" today at 62.5 percent.
Just like its planet-friendly dog food, Yora Complete for Adult Cat is a complete food made with natural insect protein. The crunchy kibble is made with insect flour from black soldier fly (Hermetia illucens) larvae supplied by Protix, an insect ingredient producer based in Holland.
The company stated its insect protein is highly digestible and offers "strong antioxidant activity." The diet comes with all the essential amino acids (including Taurine), fats and minerals cats need.
Yora adds that the grubs are just as nutritious "as the finest free-range chicken or line-caught cod. They're just in a different shaped package!"

The British Veterinary Association is fully behind insect protein for customers looking for an eco‑friendly option for their pets, or as part of a novel protein hypoallergenic diet. The company adds: "For dogs and cats with sensitive stomachs and digestive issues, our grubs are even easier to digest than chicken!"
Aside from the nutritional benefits, formulating cat food with insect protein also offers environmental merits.
Yora Complete for Adult Cats is currently sold in the UK and online.