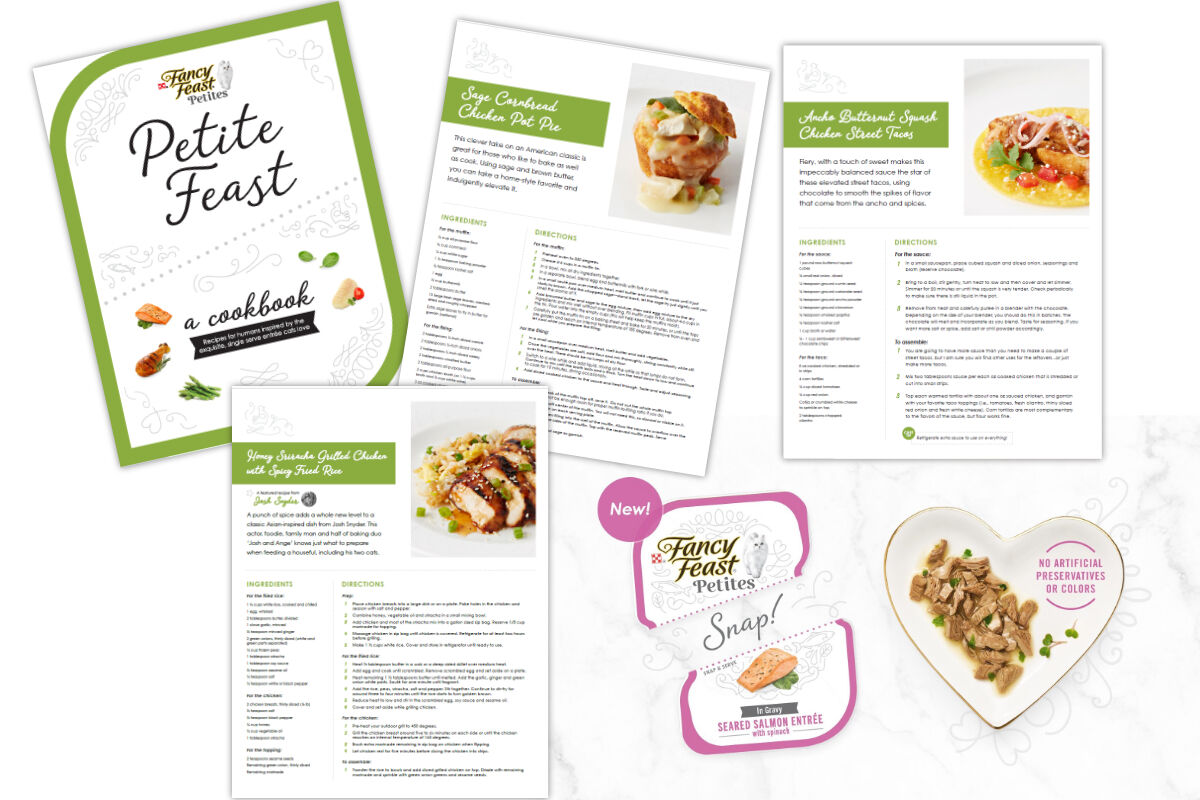 MISSOURI, USA: Fancy Feast, a popular brand of gourmet wet cat food, has released a companion cookbook for humans.
With the Fancy Feast Petites Feast Cookbook, cat owners can now cook meals inspired by their cat's favourite dishes but made for you. Available for download, this single-serve cookbook features 12 human recipes inspired by the Petites entrees range.
Crafted by the company's in-house chef, Amanda Hassner, along with guest additions, the Cookbook allows cat owners to take part in the dining experience with their cats.
"From Chicken and Ramen with Tomato Honey Butter Sauce to Whitefish and Asparagus with Beurre Blanc, the cookbook features recipes that are elevated but easy enough to whip up on a weeknight," said Ms Hassner. "Each dish was inspired by the small-plate restaurant trend. The recipes are for humans but were created in honour of the dishes you will be serving your cat."
Download the digital recipes here: FANCY FEAST PETITES FEAST COOKBOOK