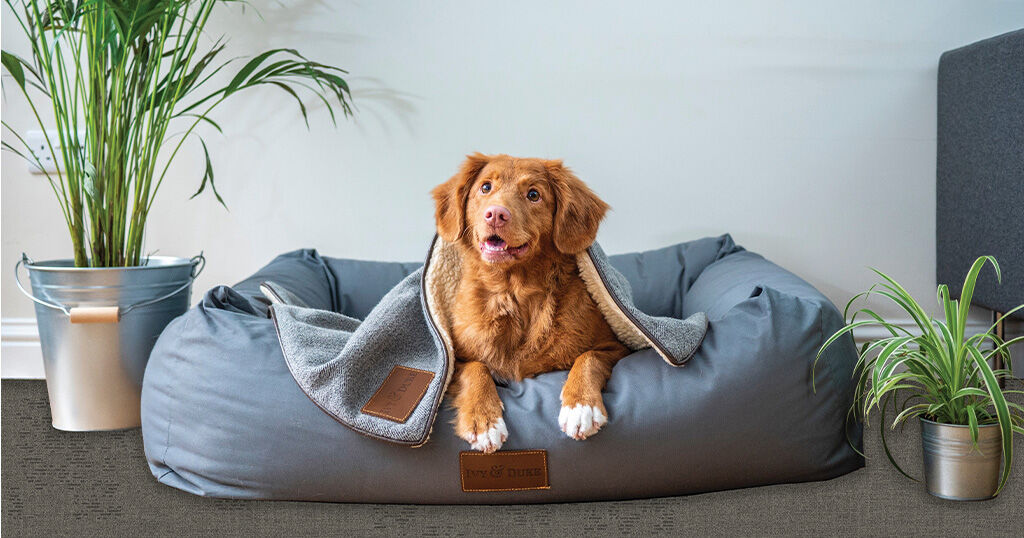 Love carpets? One of the unique attributes of a carpet is its natural softness, but not all carpets are created equal.
The issues with pets and flooring are mainly two-fold: the damage that occurs from scratches and the problems of staining from liquid or solid "accidents" that are inevitable with pets at home. Vinyl flooring is a popular flooring option for households with pet cats and dogs. For a plush underfoot, nothing beats a carpeted floor.
From comfort and warmth to the range of colours and styles, carpet flooring is perfect for adding a touch of hotel-inspired aesthetic. If you're looking for a comfortable underfoot that will stand the test of pets, the carpet from Mohawk's SmartStrand might be your best bet.
Now, you can look forward to decorating your spaces with carpet, to add volume, create focus points and tie-in a colour scheme.
Cosy Under Paw
With a comfortable underpaw, carpet flooring is a cosy place for your pets to lie down, and a soft landing for cats jumping down from countertops.
Scratches from pet nails are less apparent on carpets too.
Firm Hold
Traction is another concern, especially for dogs with their nails. If you've got an excitable pup, more slippery surfaces such as marble flooring can mean they end up taking a power slide down one too many.
Tough Factor
STAIN-FREE
With no dye sites where spills could adhere, the carpet is naturally stain-resistant and easy to clean.
CLEAN & HYGIENIC
Advanced Nanoloc technology against any spill and soil encapsulates the fiber so it is three times easier to remove pet hair, soil and dander common with household pets.
NON-ABSORBENT
It contains permanent, built- in stain and soil prevention technology that never washes or wears off. This added protection prevents and reduces common pet-related odors.
NON-TOXIC & ECO-FRIENDLY
Carpet fibers are made from renewable plant-based ingredients. The fiber is OEKO-TEX Standard 100 and certified to be free from harmful substances.
Experience more pet-friendly solutions at Goodrich gallery. For more interior decorating tips, visit goodrichglobal.com