PETS HALLOFEST2 is a one-stop event for all animal lovers and pets' owners.
Attendees can look forward to a fun-filled weekend of activities aimed at promoting family and fur-mily bonding. It's a wonderful gathering of Singaporean paw-rents and fur-eigners alike.
Pet owners can learn more about their furkids through educational talks and exciting games, while visitors can join in the buzzy event that includes a weekend bazaar with special offers and promotions. There will be pedigrees showcase, pets contests and adoption drives to assist those who are interested to own pets.
The programme will include Dog Obedience , Creative Dog/Cat Recipes Challenge, Big Dog Contest, Pets Fashion Show, Treasure Hunt, Digital Spinning Wheel and Lucky Draws.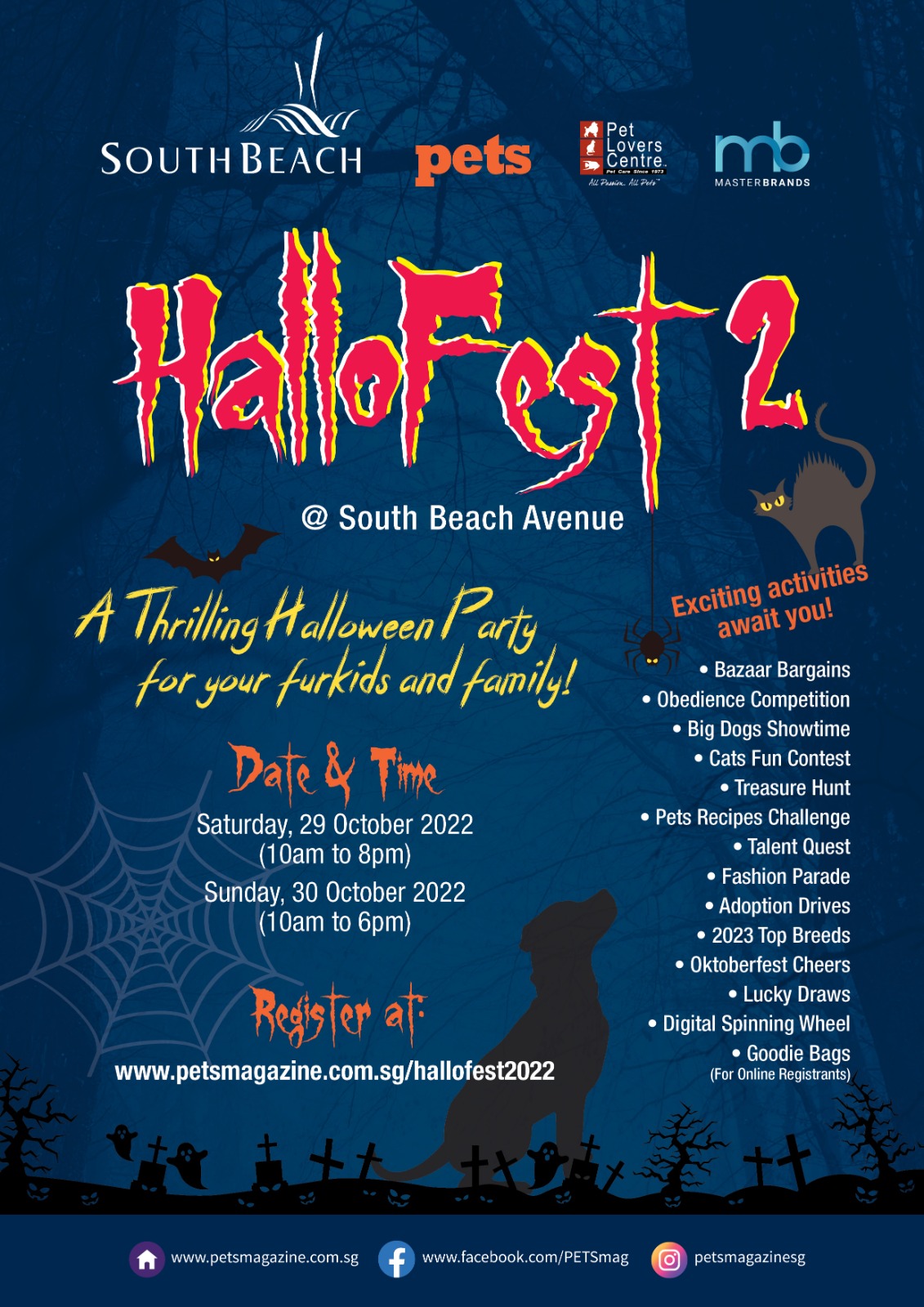 ONLINE REGISTRATION FOR GOODIE BAG AND LUCKY DRAW
Sorry, the registration for goodie bag is now closed.